Donald W. Fritz Pavilion
The Fritz Pavilion is a flexible space that can meet the needs of events both small and large. The space can accommodate large lectures, banquets, and weddings as one space or air walls can divide the room into distinct spaces for three separate events. Pricing for the Pavilion can be found at Armstrong Pricing.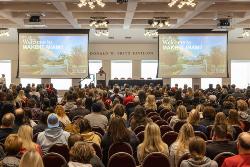 Harry T. Wilks Theater
The Armstrong Student Center's, 500-seat theatre features a balcony level and is equipped with expansive sound and video systems, to host on-campus movies, artistic talent, and more.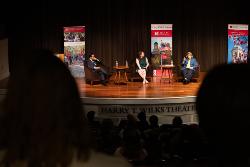 Richard & Emily Smucker Wiikiaami Room
This unique, circular room pays tribute to the heritage of the Miami Nation while also providing a seating arrangement that is ideally suited for discussion-oriented programming, both scheduled and spontaneous. Both the Miami Tribe and students in the architecture program have been involved in designing this room.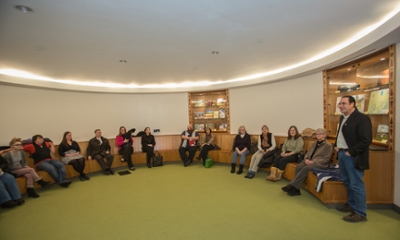 Our variety of small and medium sized study/meeting rooms are well equipped to meet the needs of today's students. Our meeting rooms are ideal for student organization meetings, small conference breakout rooms, or University committee meetings. Meeting spaces are available for reservation through EMS Web App, please consult Armstrong Pricing for additional information.