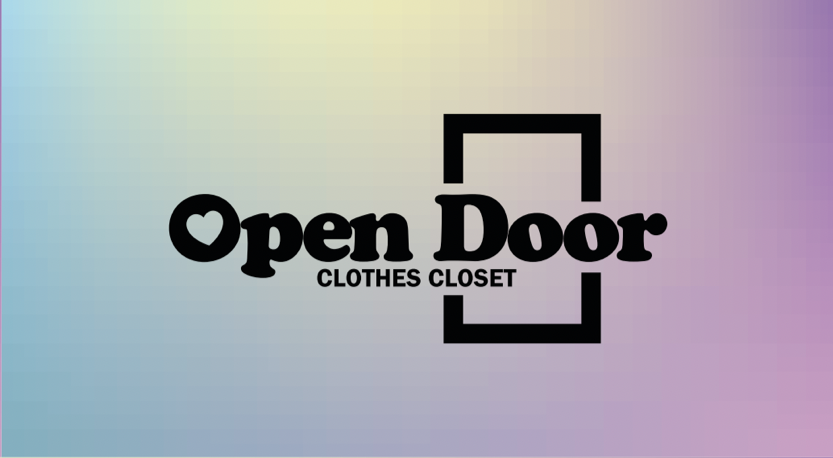 The Open Door Clothes Closet is a free resource of clothing and accessories for transgender and gender diverse Miami students. Our goal is for students to be welcomed into a safe space where they can explore new and affirming looks. The Open Door Clothes Closet is located in the Center for Student Diversity and Inclusion (CSDI) in Armstrong Student Center.
Please use this form to schedule an appointment during Spring 2023.
Please consider making a monetary donation to support the longevity of the closet.
Students do not need to prove their gender identity to benefit from this on-campus resource. However, we envision this closet as centering the needs of trans, nonbinary, and other gender diverse students.
Frequently Asked Questions
How many items are students allowed to take?
Our intention with the Open Door Clothes Closet is for students to be able to come in and take the items that they need the most. We imagine it looking like 3-5 outfits but depending on what you need, this may vary. For example, this could be 6 shirts, 2 pants, and 4 accessories.
What if I can't come during the hours on the website?
Our staff is flexible in accommodating your request. Please email csdi@miamioh.edu with a few time slots that work better and a team member will reach out directly. Our hours will also vary by semester due to shifting schedules of the team members.
What kind of clothes do you have in your selection?
We currently carry sizes ranging from XS-4XL. We have tops, tee shirts, dress shirts, dresses, pants, skirts, jeans, and sweaters. We have binders, underwear, bras, and undershirts. Our accessories include hats, scarves, ties, bow ties, jewelry, and makeup. We accept donations and our selection is constantly changing.
How many times can I visit the clothes closet during a semester?
We encourage students to visit when they need new items and/or if they did not receive something that they were looking for in their previous visit. Due to our constantly changing inventory, we are not limiting the number of times a student can visit the Open Door Clothes Closet.