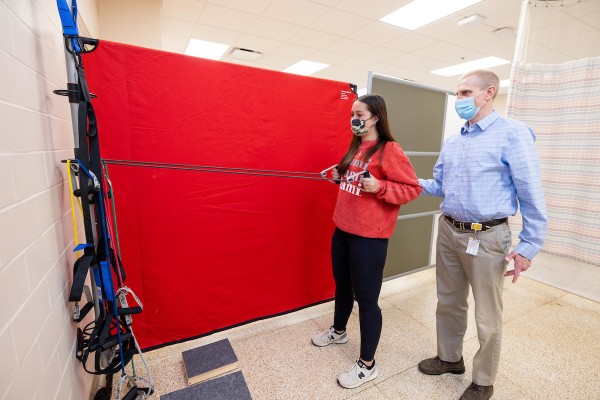 Physical therapy evaluation and follow-up care provided at the Miami University Student Health Center by TriHeath Orthopedic and Sports Institute Physical Therapy.
Specialists trained in a variety of treatment techniques including: dry needling, spinal and peripheral mobilization/manipulation, soft tissue massage, functional exercise, and injury prevention.
Musculoskeletal Rehabilitation - focuses on returning patients from activity related injury or reducing aches and pains.

Tendinopathies and muscle strains
Low back or neck pain
Ankle sprains
Plantar fasciitis

Post-Surgical Rehabilitation - focuses on restoring function and optimizing performance while recovering from orthopedic surgeries including, but not limited to, the following:

ACL, meniscus repair
Hip Arthroscopy, labral repair, FAI
Shoulder Arthroscopy, rotator cuff tear, bicep repair, labral repair, shoulder impingement
Spinal Arthroscopy, fusion, decompression, microdiscectomy, nerve root injection
Ankle arthroscopy, Brostrum, achilles repair, bunionectomy
Post bone fracture care
Make an Appointment
Appointments are available throughout the week. Please call 513-529-3000, option 1 to schedule. No referral is required to schedule an appointment.