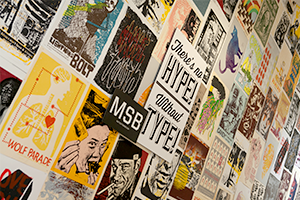 Summer Scholars FAQ
Summer Scholars FAQ
Students who have submitted their Intent to Enroll form and $350 enrollment deposit* will receive a bill via email. Miami will begin accepting payments in early June and costs must be paid in full no later than two weeks prior to the start of the program.
*Scholarship recipients must submit their Intent to Enroll form but not the enrollment deposit, and no program fees will be assessed.
Pay by Mail
Mail the payment (check or money order) to the following address: Miami University Payment Center, Miami University, 301 S. Campus Ave., Room 123, Oxford, OH 45056-3439. Include a note with your payment that references Summer Scholars and identifies the student's full name and student ID number (eight-digit number that begins with a plus sign, which you'll find at the bottom of your acceptance letter on your Applicant Status Page). Please make checks payable to Miami University.  

Pay Online
Online bill pay is free with the use of an eCheck, but a convenience fee will be applied to payments made by credit card.

To use the online payment service:
Locate your student ID number (eight-digit number that begins with a plus sign, which you'll find at the bottom of your acceptance letter on your Applicant Status Page).
Visit our

 

"Pay Your Bill" page.
Click the Guest Payers button in the Pay Online section of the page.
On the Guest Payer page, click Make a Payment and enter the student's name, student ID number, and term (Summer 2022).
Review the item information.

 

NOTE: The system does not provide the amount due. Your remaining balance (if you weren't awarded a scholarship) is $730. ​
Enter your payment information (bank account or credit/debit card).
While it is helpful for you to have your own laptop, it is not required. There are a variety of Windows-based and Mac computers available at King Library. These are all equipped with popular software applications and Internet access. Visit the 
University Libraries website
 for summer hours and information.
You will attend class most weekdays from approximately 9 a.m. – 4 p.m. Classes are taught by leading faculty and are designed to be interactive and engaging with a range of different activities each day. You will typically have a lunch break from 11:30 a.m. – 1 p.m. After dinner, you will participate in special workshops designed to prepare you for the competitive college application process. Later each evening, activities and optional programming will be hosted in the residence hall, facilitated by our dynamic team of Summer Scholars counselors.
No, our academic modules are designed to provide a rich academic experience where you can make personal connections with top faculty and delve deeply into a specialized area of interest. We aim to promote meaningful learning through which you will experience university academic life without the stress of formal assessment. However, attendance and active participation are required.
Students typically have ample time to complete academic assignments during class sessions so that homework is not necessary. 
Attendance at all class sessions, workshops, and formally sponsored program activities and events is mandatory. Exceptions will be made only in extenuating circumstances at the discretion of the Summer Scholars Program team.
Your meal plan will be attached to your ID card, which you will receive at check-in. ID cards are used as swipe cards for payment at university dining locations. You will have a balance of $175 to use like a debit card at summer dining locations, including Garden Commons and all Armstrong Student Center dining locations. Visit 
MiamiOH.edu/dining
 for more information.
For $20 you can purchase a pass to use the aquatic and fitness facilities at the 
Miami Recreational Sports Center
 throughout your stay. However, the 
Summer Scholars daily schedule
 is very full and on most days, you will only have time to use the center between 6-8 a.m. If you are under age 18 and intend to use the center, you must submit the Recreational Sports Center Waiver and Release via your 
Applicant Status Page
. Passes may be purchased via credit card on move-in day.  
A separate parental consent form is required if you want to use the climbing wall at the Recreational Sports Center. Participation is voluntary and no experience is required, so if you think you may want to participate please remember to submit the online consent form via your 
Applicant Status Page
.
Miami offers printing services across campus in all the libraries. Charges for printing may apply.
No. Because the program is limited to one week, it is important for students to be present for the entire time to maximize their experience. Students will not be permitted to leave and return during the program. 
Yes. We cannot guarantee a single room, however we will evaluate availability and communicate to you prior to your arrival. There is an extra charge for single room occupancy.