2018
Annual McGuffey Field Trip
Veraestau Mansion and Hillforest Museum, Madison, IN
Wednesday June 6, 2018
8:15 a.m.-5:30 p.m.
Annual McGuffey Museum summer field trip to historic southeast Indiana.
Event Photos
Salute to Pioneers
Miami Myths and Mysteries
Interesting Women of Oxford
April 3, 3 p.m., Miami University Art Museum
Sharon Bogan
Museums of Miami
March 6, 3 p.m., Miami University Art Museum
Learn about Miami and Oxford's amazing free museums
WWI
February 6, 3 p.m., Miami University Art Museum
Dr. Jim Shiveley, Condit Professor, Miami University
2017
Annual Holiday Program
Music by McGuffey docents and Miami students. Share your favorite family holiday memories.
December 5, 3 p.m.-5 p.m., Miami University Art Museum
Welcome
: Lois Cocanougher, Docent Chair
Program
: Holiday Memories & Slide Show
Musical Entertainment
:Members of Sigma Alpha Iota, Miami Music Club
Elaine McLean, McGuffey Docent
Docents Business Meeting
Refreshments
Warriors on the Field and in the Trenches
Robert Miller, Kent State University
November 14, 3 p.m., Miami University Art Museum
Dressing for the Occasion: American Clothing, 1860-1915
Diana Royer, Professor of English, Miami Hamilton
October 3, 3 p.m., Miami University Art Museum
Also: Happy 217th Birthday, Professor McGuffey!
McGuffey House and Museum Program and Ice Cream Social
Friday, September 15, 2017
McGuffey House and Museum's Annual State of the Museum Meeting
Free and open to the public
Featured speaker Curtis Ellison discussed McGuffey Museum & the Sense of the Past in Miami's 'National University' Era. At the conclusion of the program, ice cream, cookies and lemonade were served.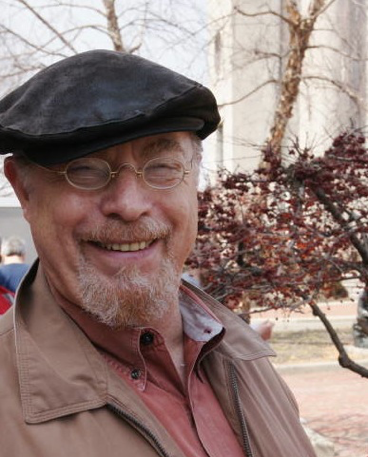 This year marks Curtis W. Ellison's 47th year at Miami University. He currently is director of programming for Miami University Regionals Development, chair of the Miami Regionals Appalachian Studies Committee, and Miami Emeritus Professor of History & American Studies. From 2001 to 2009 he directed the William Holmes McGuffey Museum. Earlier he served as Dean of Miami's School of Interdisciplinary Studies (Western College Program) for 17 years, Interim Dean of Miami's School of Education & Allied Professions for three years, and for a year was Interim Dean of the School of Fine Arts. He edited Miami University, 1809–2009: Bicentennial Perspectives, wrote Country Music Culture: From Hard Times to Heaven in 1995, co-edited two earlier studies of 19th c. African-American literature, and was an interviewer for the Miami Stories Oral History Project. He is a trustee of Lane Public Library, a member of the Hopedale Unitarian Universalist Choir, and lives in Oxford.
Annual McGuffey Field Trip
Veraestau Mansion and Hillforest Museum, Aurora, IN
Tuesday June 6, 2017
9:15 a.m.-4:30 p.m.
Annual McGuffey Museum summer field trip to historic southeast Indiana. 
Event Photos
About Veraestau Mansion
http://aurora.in.us/veraestau.html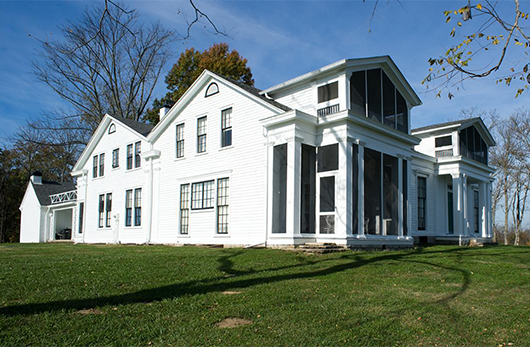 Set high above the Ohio River in Aurora, Indiana, the landmark home captures a long sweep of Indiana's architectural history and exemplifies the historic preservation practiced by generations of two families—the Holman/Hamilton clan and the O'Brien/Gibson family.
Holman's son-in-law Allen Hamilton bought Veraestau and added to it in 1838. His daughter Margaret Vance Hamilton enlarged it again in 1913. After nearly 125 years of ownership, the Holman/Hamilton family sold the estate to industrialist and early preservationist Cornelius O'Brien in 1933 as a country retreat. The O'Briens added their own stamp, expanding the home in 1936 and planting thousands of trees.
His daughter Mary O'Brien Gibson nominated Veraestau to the National Register of Historic Places in 1973. In 2004, Indiana Landmarks received the 116-acre property as a gift from the Cornelius and Anna Cook O'Brien Foundation.
About Hillforest
http://www.hillforest.org/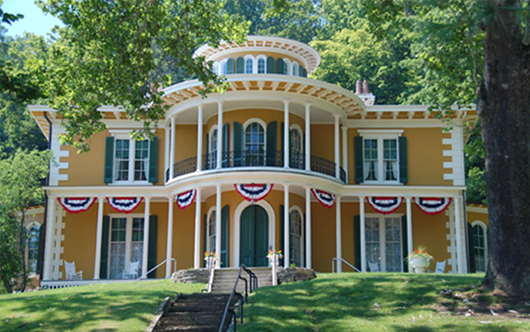 Hillforest, overlooking the Ohio River, was the home of industrialist and financier Thomas Gaff and his family between 1855 and 1891. Shipping and riverboats were significant elements of the Gaff business and are reflected in the architecture of the home. Note the third floor belvedere resembling a pilot house. The style is Italian Renaissance, completely symmetrical and characterized by broad overhangs, ornately carved brackets, arched windows and graceful balconies and porches. Hillforest is listed on the National Register of Historic Places and was designated a National Historic Landmark in 1992.
Historic Preservation Tour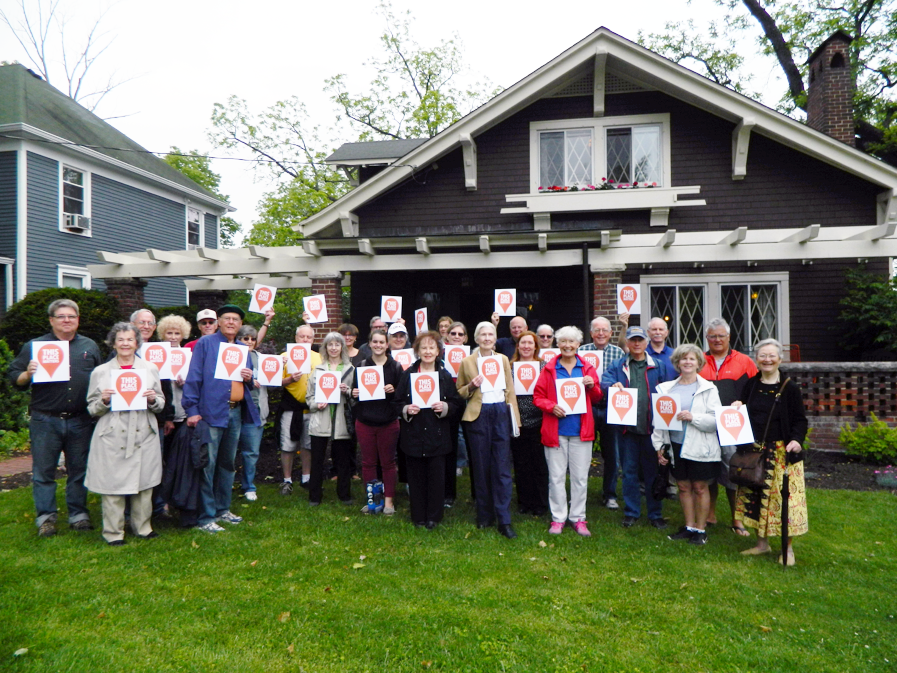 The May 2017 Historic Preservation Tours of Oxford area neighborhoods were a success. The tours were planned, prepared and given by local sponsors McGuffey House and Museum, the Historic and Architectural Preservation Commission of Oxford, and the Smith Library of Regional History. Tours will again be given on Saturday mornings in May.
In May 2017, the annual May Historic Preservation Month tour visited the Whitcomb-Kronholm House on E. Church Street, Oxford, Ohio. This significant and well-preserved Arts and Crafts style house was based on a "Ten-Room California House" featured in The Craftsman magazine, September 1910.
McGuffey Garden Clean Up
May 2, 2017
McGuffey Museum, 10 a.m.
14th Annual Appreciation Day
April 29, 2017
Caring for Your Books, Paper, and Photographic Collections
April 4, 2017
Harry Campbell, Book and Paper Conservator, The Ohio State University Libraries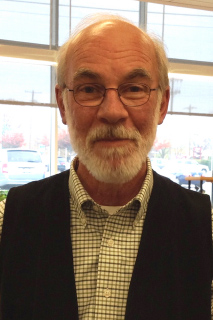 Free and open to the public
Attendees are encouraged to bring personal books, papers, or photographs for evaluation as time permits.
Harry Campbell has been working in conservation for 36 years, prior to which he had a brief career as a painter, following graduation from the Cincinnati Art Academy and two years of graduate studies at the University of Wisconsin.
'The Mongrel Ticket': Know-Nothingism & American Politics of the 1850s
Feb. 7, 2017
Matthew Smith, Asst. Director, Colligan History Project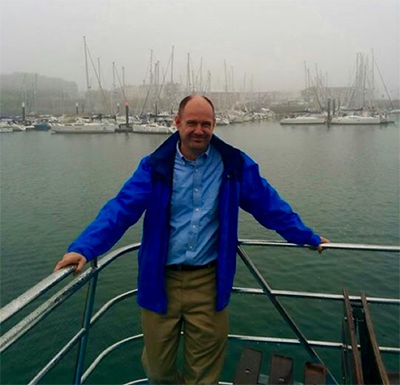 Matthew Smith, professor of history at Miami University Hamilton will speak at McGuffey Museum's monthly program on Tuesday, February 7 at 3pm in the Miami University Art Museum, 801 S. Patterson Avenue. Dr. Smith's program, The Mongrel Ticket: Know-Nothingism & American Politics of the 1850s, profiles a fascinating period in American political history. The program is free and open to the public.
---
2016
Annual McGuffey Museum Christmas and Holiday Program
Dec. 6, 2016
James McBride: Pioneer and Visionary
Nov. 1, 2016
3 pm | Miami University Art Museum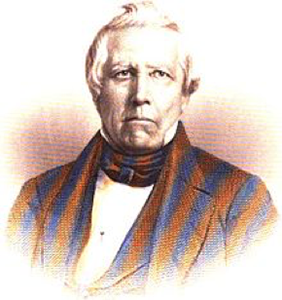 James McBride
(Butler County Historical Society)
Noted Butler County historian Jim Blount will speak at McGuffey Museum's monthly meeting, Tuesday, November 1 at 3pm in the Miami University Art Museum, 801 Patterson Avenue, Oxford. Blount's program, James McBride: Pioneer and Visionary, profiles the classic 19th century "self-made" statesman. After helping survey Oxford's Mile Square at age twenty-one, McBride went on to become a noted public servant, author, businessman and civic booster.
As Hamilton's first mayor, McBride played a central role in the promotion and design of Hamilton's first bridge over the Great Miami River. He also served as Butler County's fifth sheriff and was elected to Ohio House of Representatives and later served as State Commissioner of Public Works. His sketches of prehistoric earthworks in the Mississippi Valley remain a standard reference. Although having little formal education, McBride served Miami University for half a century, first as Secretary to the Board of Trustees from 1809-1820 and from 1821 until his death in 1859 as a member of the Board of Trustees. In 1952, Miami's Board of Trustees named McBride Hall in his honor.
About Jim Blount
Jim Blount is a veteran newspaperman and Butler County historian. As a long time editor of the Hamilton Journal News, Blount reported stories and events that complemented his deep interest in local history. Today Blount's articles on Butler County history are posted on Lane Library's website and available via email subscription. Blount is a native of Hamilton and earned his Masters in History from Miami University. The program is free and open to the public.
McGuffey High School 60th Reunion Tour
Oct. 15, 2016
9 am | McGuffey Museum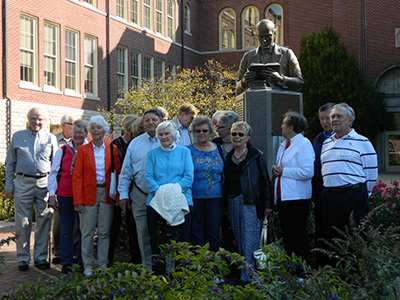 McGuffey Museum helped host the McGuffey High School Class of 1956 Reunion on October 15, 2016. The 1956 was the last class to graduate from the school, which is now known as Miami's McGuffey Hall.
---
The class planted a white oak tree and installed a plaque in front of McGuffey Hall to mark the occasion.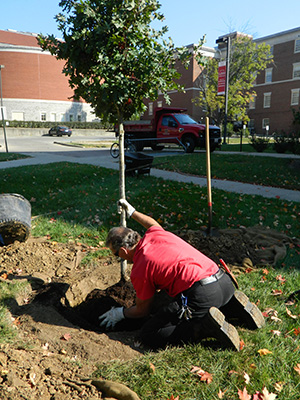 Dan Garber plants the white oak tree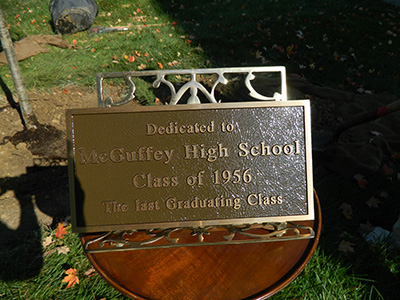 ---
Molly Shera Lampert donated a painting by artist Marston Hodgin to the Museum. The artist's son, Tony Hodgin, is a 1956 McGuffey graduate.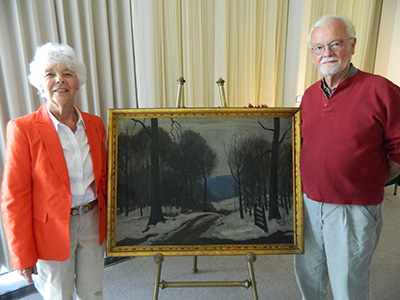 Molly Shera Lampert and Tony Hodgin pose with Marston Hodgin's painting
Annual William Holmes McGuffey Birthday Celebration
Oct. 4, 2016
3 pm | Miami University Art Museum
Madame President: A History of the Women Who Ran Before Hillary
Sept. 6, 2016
3pm | Miami University Art Museum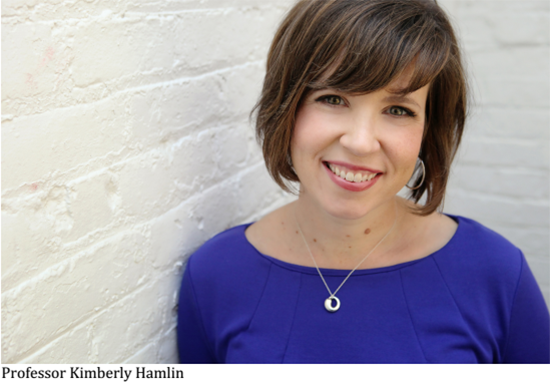 Miami University Professor to Profile Women Candidates for US President.
Presented in conjunction with McGuffey Museum's annual State of the Museum meeting. Tuesday, September 6, 3pm, Miami University Art Museum
For the first time in American history, a major political party has nominated a woman for the office of president. What many Americans may not know is there have been many women since the 19th century who have sought to become the nation's president. Others have been on the ballot for the office of vice-president, most recently in 2008 when Sarah Palin was on the Republican ticket with Senator John McCain.
Kimberly Hamlin, associate professor of American Studies and History at Miami University, will explore this newsworthy topic as part of her keynote presentation at McGuffey Museum's State of the Museum meeting. Hamlin is a cultural historian who has written extensively on gender and science issues and most recently has published a seminal article on women in the United States seeking high office. Hamlin's McGuffey lecture, Madame President: A History of the Women Who Ran Before Hillary, will be held in the Miami University Art Museum Auditorium, 801 S. Patterson Avenue, Oxford. The State of the Museum program begins at 3pm followed by Professor Hamlin's lecture. The program is open to the public. Refreshments will be served.
Annual McGuffey Field Trip
June 1, 2016
Cincinnati Sign Museum
Dedication of Eva M. Clement Rose Garden Bed
May 28, 2016
3 pm | McGuffey Museum
McGuffey Museum Garden Clean-Up and Planting
Gloves suggested
May 3, 2016
10 am | Museum grounds
Popular Music of the 19th Century
Vocal performance by Marjorie Bowers, Sandra Kotter, and Jo Will
April 5, 2016
3 pm | Oxford Community Arts Center South Parlor
13th Annual McGuffey Museum Appreciation Day
Musical entertainment by Audrey Mungovan and Jana Abdul-Samad
April 16, 2016
3 pm | Miami University Art Museum Auditorium
Reily is not Just a Township South of Oxford
By Dick Scheid
March 1, 2016
3pm | Miami University Art Museum Auditorium
---
2015
Stowe's Cincinnati: The Local Roots of 'Uncle Tom's Cabin'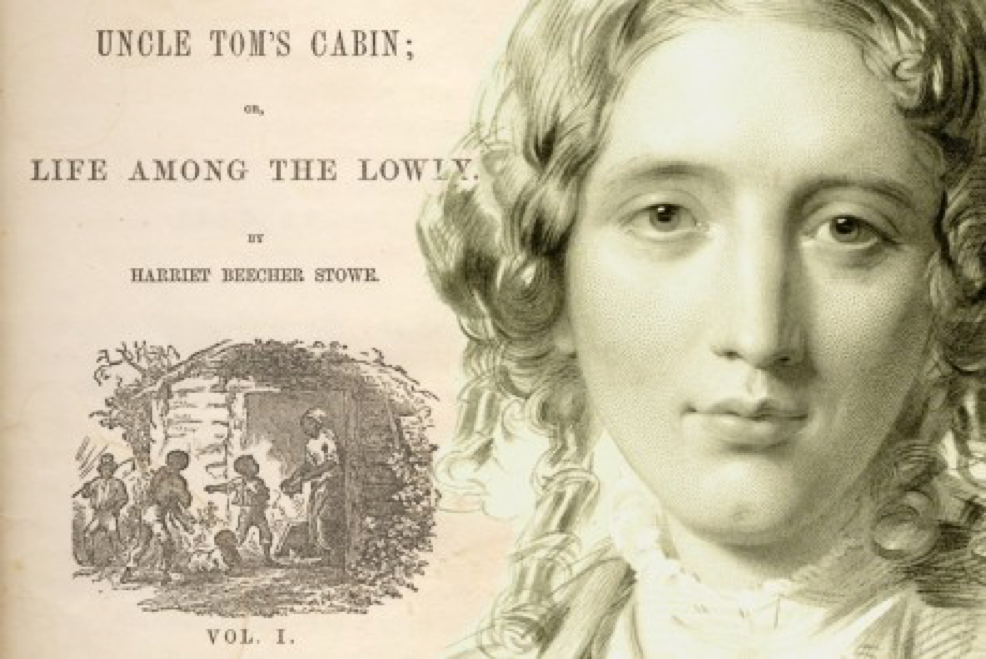 Whitney Womack Smith, Associate Professor of English, Miami University
December 1, 2015
Miami University Art Museum
---
Archives
McGuffey Museum Celebrates Birthday with Gingerbread House and Bagpiper (2009)
Unveiling a scale model gingerbread house amidst the sounds of a Scottish bagpiper, McGuffey Museum recently celebrated the 209th birthday of William Holmes McGuffey on the campus of Miami University. Mary Johnson, chef at Miami's Panache restaurant and creative genius behind gingerbread replicas of Upham Hall and Lewis Place, utilized a variety of ingredients to create her architectural concoction of the McGuffey House. Modeled on the original appearance of the federal vernacular style brick house when built in 1833, the house features a cedar shingle roof replicated in Wheat Thins ™ and an illuminated interior furnished with 19th century candy chairs, tables and beds. Johnson's attention to detail even includes McGuffey's famous octagonal desk. When asked how many hours she spent making the house, Johnson simply noted she had not taken the time to calculate a number.
Visitors to the museum were greeted by the sounds and authentic dress of Miami's resident bagpiper, Sarah Day, a senior engineering major at Miami University. As president of The Highland Pipes and Drums of Miami, Day enjoys sharing her interest in Scottish culture and hopes the Scottish traditions can continue at Miami.
Find out more about our document and artifact Collections
Peter Bruner: Slave, Soldier and Celebrated Oxford Citizen
February 24, 2009
Overcoming years of slavery, voluntary service in the Union Army, and decades of manual labor, Peter Bruner's life is a story worth telling and re-telling. In celebration of Bruner's long life and Black History Month, McGuffey Museum and Miami's Department of History co-sponsored in February "Peter Bruner: An Informal Discussion of His Life and Times." Presented by Blake Vaughan, a master's candidate in history and a graduate student aide at McGuffey Museum, the Bicentennial program in MacMillan Hall's Great Room on Miami's Oxford campus attracted over 75 students, faculty, guests and descendants of Peter Bruner. Among the descendants was Thomas Kelley, a native of Oxford and Bruner's grandson. Bruner (1845-1938) was born a slave in Clark County, Kentucky, and after enduring years of corporal punishment he finally escaped in 1864 and enlisted in the United States Colored Troops. Following his discharge from the Union Army, Bruner came to Oxford in 1866 where he would live the rest of his life. While raising five children with his wife Fannie Procton, Bruner held the distinction of working for Western Female Seminary, Oxford College and Miami University.
---