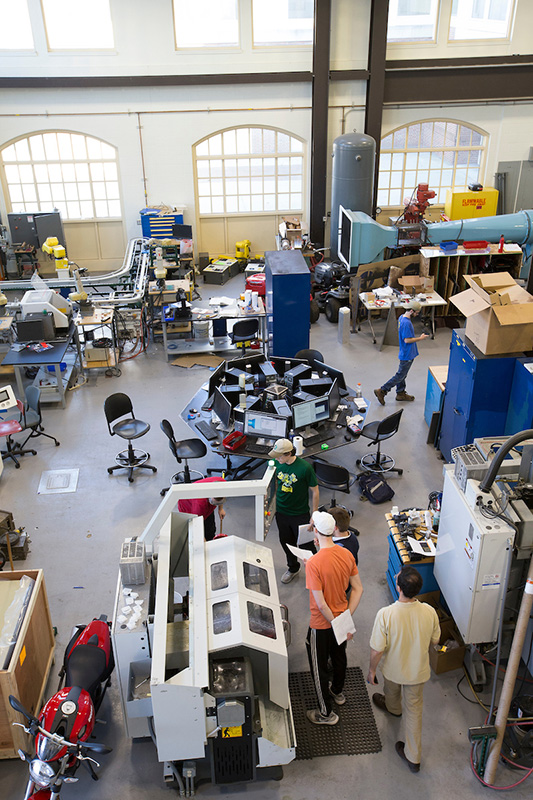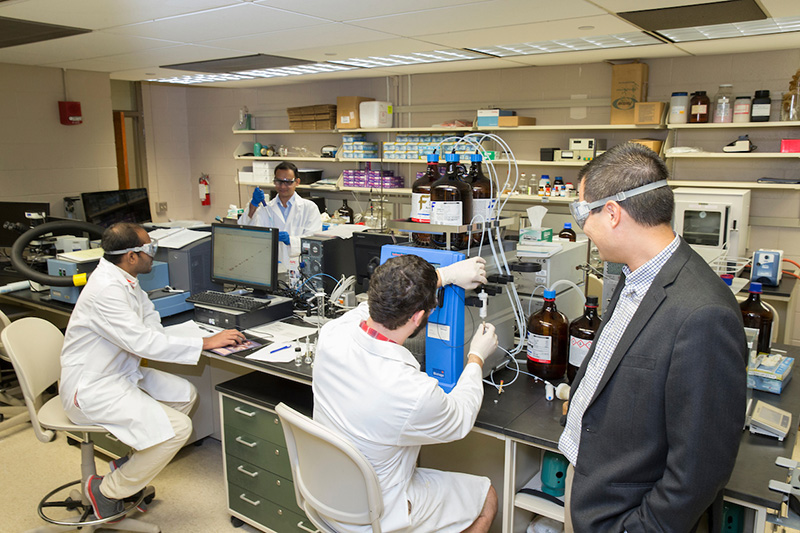 A new agreement will soon bring together Miami faculty and students with AFRL and industry researchers.
Photo: Jeff Sabo
Jan 11, 2018
1,000 available patents may have new life with novel agreement
Southwest Ohio gains a technology commercialization accelerator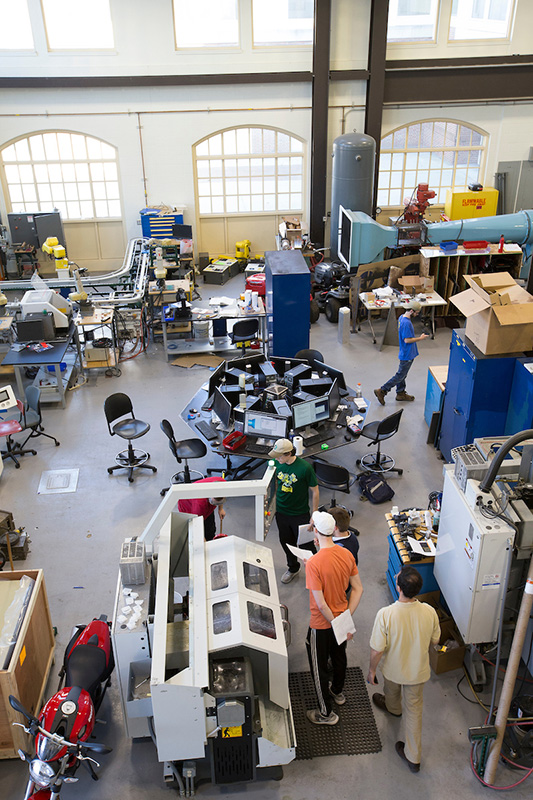 Miami faculty and students will work with the Air Force Research Lab identifying patents that have the potential for commercialization. Pictured above is Miami's College of Engineering and Computing lab with technologies including a 3-D printer. (Photo by Jeff Sabo.)
Miami University and Wright Brothers Institute of Dayton will work together to identify technologies from an Air Force Research Lab portfolio of more than 1,000 patents that have potential commercial use for public good.

The agreement creates the Miami University–AFRL Research Technology Commercialization Accelerator. This collaboration gives Miami support in reviewing and accessing the lab's entire open portfolio of patents and patent applications.

The patent portfolio mimics the breadth of AFRL research programs.  Technological advances that include innovations in energy storage, healthcare monitoring, and advanced manufacturing go far beyond military sciences.  

Miami will create and lead programming to connect those technologies with entrepreneurs, funding, and other resources needed to bring the technologies to market.

"This agreement is a significant step in Miami University's evolution into being an entrepreneurial university," said President Greg Crawford. "It will provide great learning experiences for our students in entrepreneurship, science, engineering and intellectual property law."

It will also open up opportunities for research collaborations between Miami and the Air Force Research Lab.

Wright Brothers Institute assists the Air Force Research Lab, headquartered at Wright-Patterson Air Force Base, with technology transfer, interactions with the community, workforce development and innovation. It works hand-in-hand with the lab to commercialize Air Force-developed technology; to establish collaborations with regional, state and national entities; and to provide innovative solutions to complex technical and organizational problems.

"We are very excited about this partnership. Miami has access to state, research, alumni and student resources that are critical for building a commercialization ecosystem," said Les McFawn, executive director of Wright Brothers Institute.
The Air Force Research Lab employs more than 5,700 researchers and scientists who execute a $5 billion annual budget on behalf of the United States Air Force. The research lab spends more than $550 million in Ohio, with a majority going back into the Dayton region. Nearly $12.5 million goes to Ohio academia, $260 million toward small business and the remainder to industry.

Work done within the Air Force Research Lab has contributed to significant advancements in modern communications, electronics, manufacturing, and medical research and products available to the public.

For example, Polybenzimidazole fiber, used in firefighters' gear, space suits and welders' gloves, was developed by the research lab.

There are many more opportunities for development with the 1,000-plus patent portfolio that Miami's faculty, students and the Wright Brothers Institute can help bring to the marketplace through connections within the business community.

As early as spring semester 2018, Miami will incorporate patent review, technology exploration, and potential business plan development into its entrepreneurship curriculum.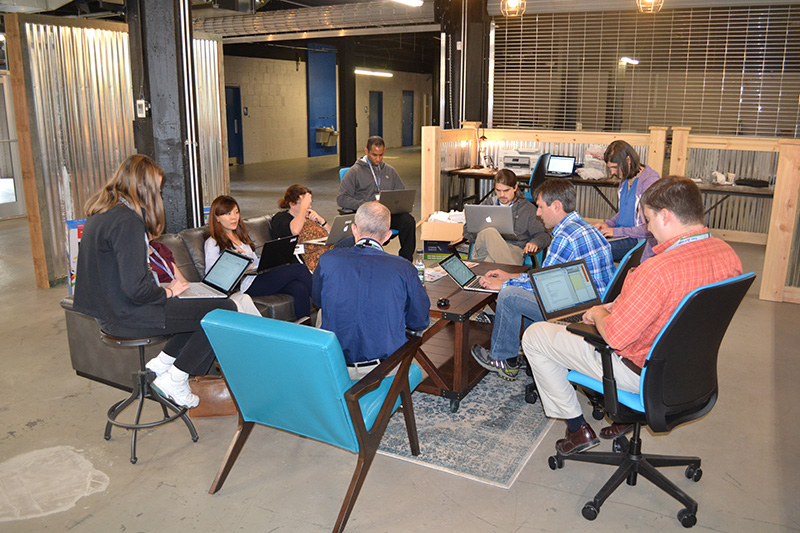 Researchers from AFRL, industry and academia work together during the Summer of Innovation Pilot Program at Wright Brothers Institute last summer. (Photo credit: Chris Remillard, Wright Brothers Institute.)
At the same time, the institute will conduct commercial opportunity analyses and facilitate key connections within the Air Force Research Lab and the community to nurture the accelerator.  
 
Wright Brothers Institute is a non-profit innovation institute that provides breakthrough solutions to the Air Force Research Laboratory's most complex problems.  WBI has been a Partnership Intermediary to AFRL since 2003 and actively supports Headquarters AFRL and the four Technology Directorates located at Wright-Patterson AFB in Dayton, OH.

Miami University is home to the nationally ranked Institute for Entrepreneurship, recognized as an Ohio Center of Excellence. The institute includes the Thomas C. Page Center for Entrepreneurial Studies, which focuses on undergraduate teaching and research, and the Center for Social Entrepreneurship, which has been internationally recognized for its award-winning program that seeks to apply innovative solutions to persistent social problems.
A key feature of the institute is that it brings together students with different academic majors from across the university.