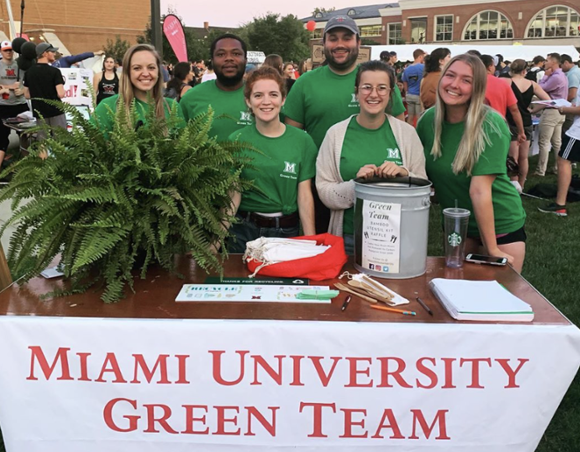 Oct 23, 2019
Miami among Princeton Review's Green Colleges 2019
By Susan Meikle, university news and communications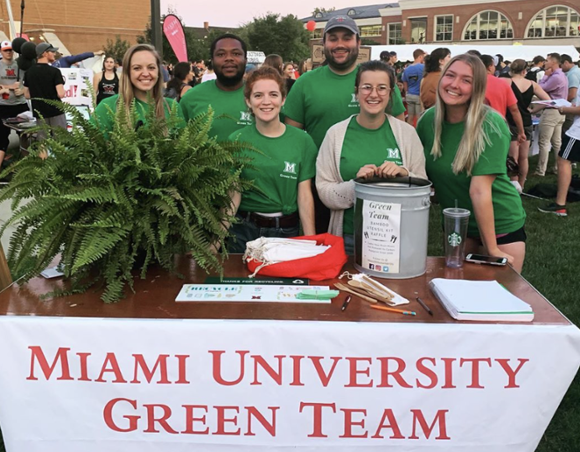 The Green Team recruited new members at Mega Fair, the student organization fair held the first week of fall semester (photo from Adam Sizemore).
Miami University is recognized in Princeton Review's Guide to Green Colleges for 2019, earning a score of 96 out of 99.
The 10th annual guide profiles 413 colleges selected out of nearly 700 schools surveyed in 2018–2019 with strong commitments to green practices and programs.
These schools are standouts for their exemplary commitments to sustainability, said Rob Franek, The Princeton Review's editor-in-chief. "We recommend these schools highly, and we are especially pleased to salute them during National Campus Sustainability Month."
Schools are selected based on The Princeton Review's Green Rating, which provides a comprehensive measure of a school's performance as an environmentally aware and prepared institution. It includes:
Whether students have a campus quality of life that is both healthy and sustainable.
How well a school is preparing students for employment in the clean-energy economy of the 21st century as well as for citizenship in a world now defined by environmental concerns and opportunities.
How environmentally responsible a school's policies are.
Sustainability efforts at Miami include several recent milestones: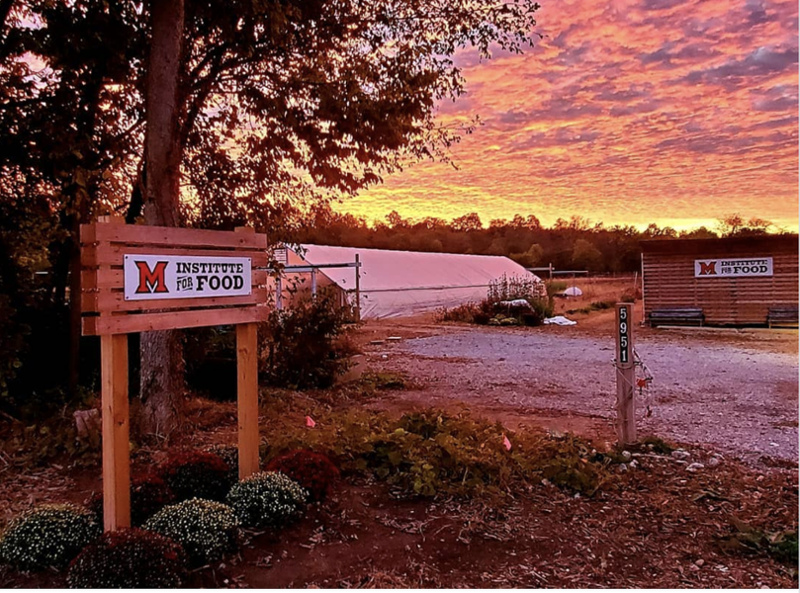 Autumn sunrise at the Institute for Food farm (photo by Stephanie Beckner).
Carbon footprint and energy use reduction: Miami has reduced its carbon footprint by 45% per gross square foot since 2008.
Implementing the Utility Master Plan has led to a reduction in electric and fossil fuel use. Miami now consumes half the electric and fossil fuel of its private and public energy peers.
STARS Gold reached:  Miami recently achieved its first STARS Gold rating in recognition of its sustainability achievements from the Association for the Advancement of Sustainability in Higher Education (AASHE).
LEED-certified buildings increase: Four buildings at Miami were recently certified as LEED Gold or Silver rated. Miami's LEED-certified buildings now total 29 — four LEED Gold and 25 LEED Silver.
Golden anniversary: Miami's Institute for the Environment and Sustainability celebrated its 50th anniversary in September.  
Learn more on the Sustainability at Miami website.