Returning Former Miami Students



You are a returning former student if you have previously enrolled as a degree-seeking student at any Miami campus. If you never enrolled in classes but have applied to Miami Regionals before, contact the Office of Admission in Hamilton or Middletown to complete a re-application.
Complete the Re-Enrollment Application if you are a returning former degree-seeking student.
If you have taken courses at any university since you last attended Miami, have your official transcripts sent directly to your campus of enrollment.
Miami University Hamilton
1601 University Blvd
Hamilton, OH 45011
Miami University Middletown
4200 University Blvd
Middletown, OH 45042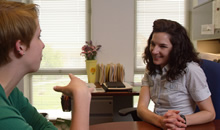 Miami University provides exceptional academic advising services for our Regional Campus students. Through a faculty and staff advising model, you will be able to plan your degree completion accordingly, understand the sequences required for courses, and plan your timeline to completion.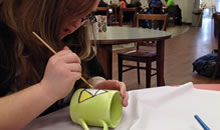 The student life at Miami is inclusive and engaging. Whether it's in community and civic engagement, student organizations, athletics or the arts, there's a place for you!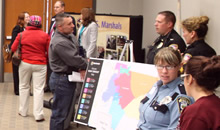 Your future career awaits. Miami University graduates are highly appreciated in their field. Whether you are attending college for the first time to seek education and preparation to start a new career, or you are returning to college to advance your current career, Miami University's regional locations provide outstanding career services and planning support.
Costs, Scholarships, and Aid