Ready to change your world?
At Miami, you will.
Your vision is our purpose
Ever since its founding in 1809, Miami University has empowered students to blaze new trails with courage and confidence. Equipped with an uncommon grit and the uniquely interdisciplinary strength of a Miami education, our graduates conquer today's challenges with deep knowledge, bold ideas, and the will to build a brighter future.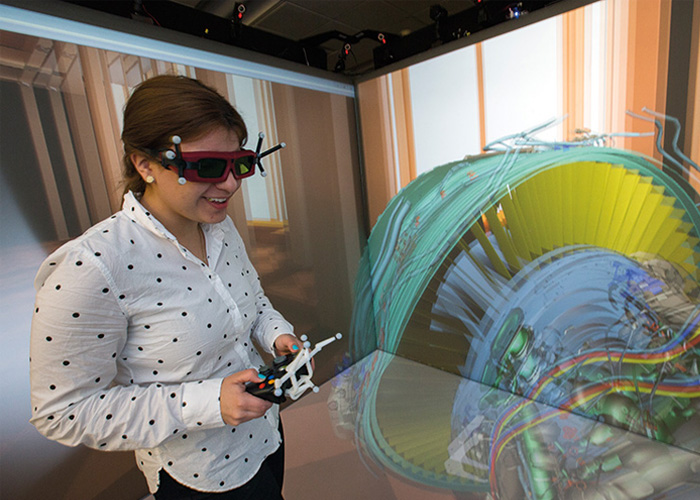 Miami students can choose from over 120 majors and minors. Engage your curiosity and explore your interests.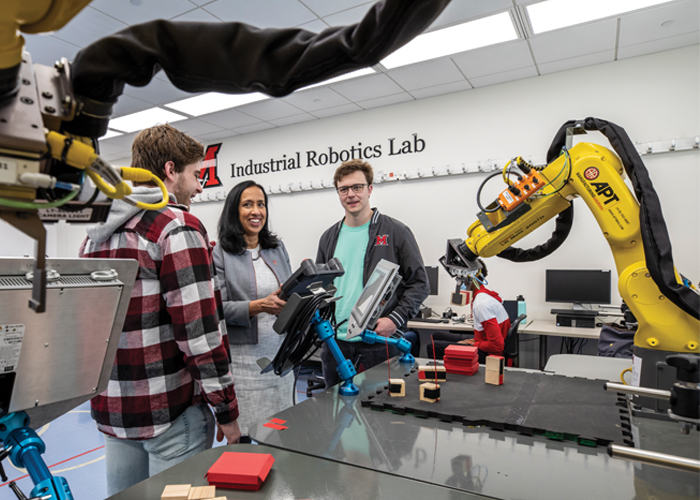 As one of The Princeton Review's Top 40 Best Value Public Colleges, Miami offers families an incredible return on their investment.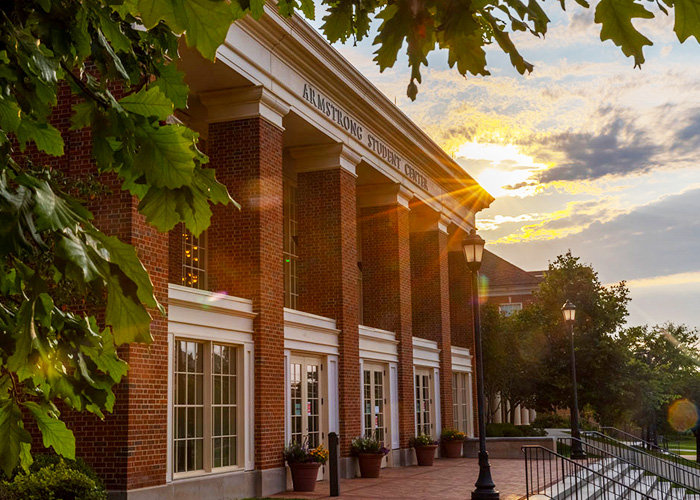 There's nowhere else quite like Oxford, Ohio — recently ranked by Yahoo! as the No. 3 college town in the U.S.
Alia Agee '23

Major: Biology

Co-Major: Premedical Studies

Minor: Spanish

I'm not really going the traditional premed route. I'm working with student government and environmental sustainability groups on campus to bring more focus to social justice and the environment — and even bringing in my Spanish classes — and seeing how that could all work together within the health care field.

Ben Maldonado '23

Major: Computer Science

My machine learning class had a large project that we spent half of the semester working on … researching how HIV spreads among cells and eventually disables them. This project definitely influenced my decision to continue along the path of machine learning. I now have the ability to run a basic machine learning problem by myself.

Emil Barr '23

Major: Business Economics

Co-Major: International Studies

My professors have been really good about giving me all the tools and the platform I need to do something bigger. I feel like Miami has helped me connect my interests to what I'm studying to do what I want to do – on an even bigger scale – after college.

Hannah Martin '22

Major: Studio Art

I chose Miami because my visit to the campus gave me a sense of belonging. I really liked the flexibility of the art program.

Nikki Rose Lescano '23

Major: Kinesiology

Co-Major: Premedical Studies

Minor: Spanish

I'm obsessed with my major. I study the human body and the implications of movement on the human body … The problems we address include physical problems that relate to the medical aspect of kinesiology, but also how to advocate for optimal wellness and optimal human experience when it comes to health care.
If you have the will, we'll help you find the way
Top 40
Best Value Public Colleges
The Princeton Review, 2023
Top 15
Best Schools for Internships (Public Schools)
The Princeton Review, 2023
Top 3
University for Undergraduate Teaching Among Public Universities
U.S. News & World Report, 2024
15th
Among National Public Universities for 4-year Graduation Rate
Where will you find yourself at Miami?
Explore a day in the life of Miami University students
With over 600 student organizations and more than 50 club sports to choose from, it's easy to find your place on our campus.
Miami for everyone, everywhere
At Miami University, we understand that students need flexibility. Whether you are looking for a residential experience with a classic college feel, a commuter campus that accommodates work and family life, or a 100 percent online degree. Miami has you covered.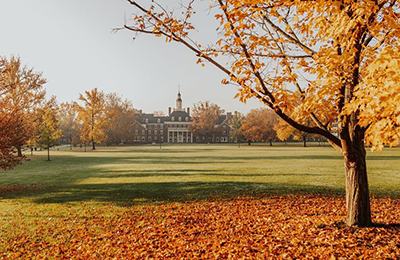 A quintessential collegiate experience where most students live in university housing or within a one-mile radius.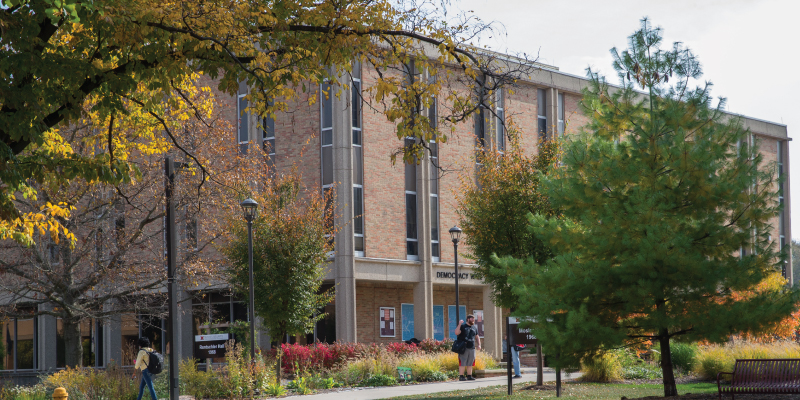 Convenient locations for commuters in Hamilton, Middletown, and West Chester to help students transform tomorrow.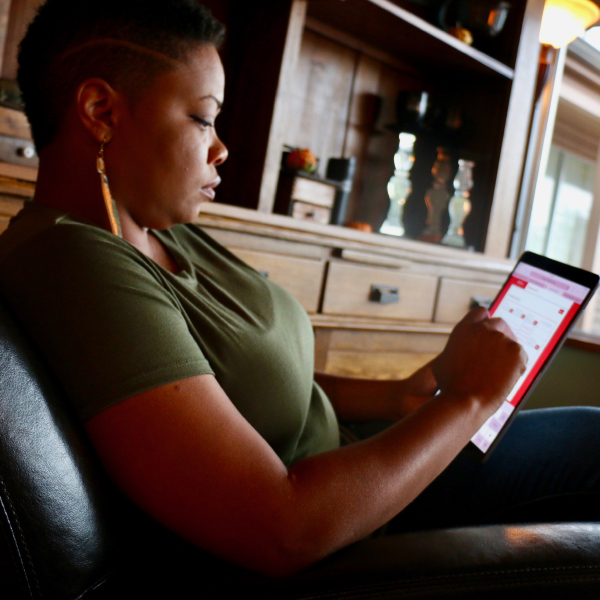 Full degree programs plus certificates, microcredentials, and courses to meet individualized goals and enhance career options.