John Tassoni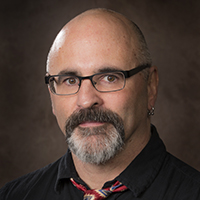 Professor
Johnston Hall, 205
Middletown Campus
tassonjp@MiamiOH.edu
Education
PhD, Literature and Criticism, Indiana University of Pennsylvania, 1992
MA, Villanova University
BA, Widner University
Teaching Interests
Composition
Sexuality in Literature
Pedagogy Theory
Research Interests
History of basic writing at Miami University
A studio approach to composition
Open-Access Education
Selected Publications
Composing Other Spaces. Co-edited with Douglas Reichert Powell. Hampton Press, 2008.
Sharing Pedagogies: Students and Teachers Write About Dialogic Practices. Boynton/Cook, 1997.
Blundering for a Change: Errors and Expectations in Critical Pedagogy. Boynton/Cook, 2000.
"Forty-minute Drive to the Main Campus: Teaching for and from Rhetoric and Composition's Invisible Borderlands." Culture Shock and the Practice of Profession: Training the Next Wave in Rhetoric and Composition. Eds. Susan Romano and Virginia Anderson. Hampton, 2005.
"Deep Response: An Ecofeminist, Dialogical Approach to Introductory Literature Courses," in Ecofeminist Literary Criticism, ed. P. Murphy and G. Gaard. U of Illinois P, 1998
"A Course in Crisis: Deconcising College Composition and Creative Writing," inTeaching Writing Creatively, ed. D. Starkey. Boynton/Cook, 1998.
"I can step out of myself a little: Feminine Virtue and Female Friendship in Hannah Foster's Coquette," in Communication and Women's Friendship, ed. J. D. Ward and J. Stephens Mink. Bowling Green State University Popular P, 1993.
"I'm not a poor slave: Student-Generated Curricula and Race Relations," in Social Issues in the English Classroom, ed. C. M. Hurlbert and S. Totten. NCTE, 1992.
Articles in Journal of Basic Writing; Writing on the Edge; Teaching English in the Two-Year College; Assessing Writing; Journal of Teaching Writing; JTASS: Journal of Teaching Academic Survival Skills; ISLE: Interdisciplinary Studies in Literature and Environment; Nineteenth Century Studies; Sagetrieb.
Co-Editor, JTASS: Journal of Teaching Academic Survival Skills. 2003.
Work in Progress
Tassoni is currently researching the history of writing at Miami University. He is founding co-editor of Open Words: Access and English Studies, sponsored by Prentice Hall.