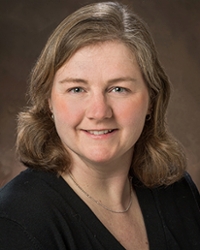 Associate Professor
100 Psychology Building
Oxford, OH 45056
513-529-3611
quinnjj@MiamiOH.edu
Teaching Interests
Biopsychology; Neurobiology of Learning & Memory; Principles of Learning; Neuropsychopharmacology; Writing & Research Methods; Course-Based Undergraduate Research Experiences; Team-Based Learning
Research Interests
I am interested in how both associative and non-associative emotional memories are formed, retrieved, and used to guide future behavior. Specifically, I investigate how the brain initially stores and subsequently stabilizes, updates, and forgets long-term memories. I explore parallel brain systems that often represent different aspects of the same experience. In addition, I look at how early adverse experience (e.g., chronic or acute stress) impacts subsequent processing of threat and reward. My research employs behavioral, neuroanatomical, neurochemical and molecular techniques in addressing these questions. I use both rats and mice in aversive and appetitive conditioning procedures.
Professional Recognition
Miami University "Outstanding Professor Award" presented by Associated Student Government and Campus Activities Council (2011-12)
Miami University Psychology Department Psi Chi "Professor of the Year" Award (2008-2009)
Young Investigator Travel Award, Organization for the Study of Sex Differences (2007)
New York Academy of Sciences, James McKeen Cattell Dissertation Award (2005)
Joseph A. Gengerelli Distinguished Dissertation Award, UCLA (2004)
Representative Publications
Claflin DI*, Gallimore DM U, Koraym A U, Costello A U, Hennessy MB, Quinn JJ. (2021). Social buffering of plasma corticosterone and amygdala responses of young rats following exposure to periorbital shock: Implications for eye-blink conditioning development. Behavioral Neuroscience.

Campbell TL U, Kochli DEG, McDaniel MA U, Myers MK U, Dunn ME U, Diana VA U & Quinn JJ*. (2021). Using extinction-renewal to circumvent the memory strength boundary condition in fear memory reconsolidation. Brain Sciences, 11(8): 1023. doi: 10.3390/brainsci11081023.

Sneddon EAG, Riddle CA U, Schuh KM U, Quinn JJ, Radke AK*. (2021). Selective enhancement of fear learning and resistance to extinction in a mouse model of acute early life trauma. Learning & Memory, 28(1):12-16. doi: 10.1101/lm.052373.120.

Radke AK, Held IT U, Sneddon ES G, Riddle CA U & Quinn JJ*. (2019). Additive influences of acute early life stress and sex on vulnerability for aversion-resistant alcohol drinking. Addiction Biology, Addict Biol. 2019 Oct 27:e12829.
Kochli DE G, Campbell TL U, Hollingsworth EW U, Lab RS U, Postle AF U, Perry MM U, Mordzinski VM U & Quinn JJ*. (2018). Combined administration of MK-801 and cycloheximide produces a delayed potentiation of fear discrimination memory extinction. Behavioral Neuroscience, 132:99-105.
Pierson JL, Pullins SE & Quinn JJ*. (2015). Infusions of CNQX into the dentate gyrus of the dorsal hippocampus disrupt expression of trace fear conditioning. Hippocampus, 25(7):779-785. doi: 10.1002/hipo.22413..
Kochli DE, Thompson EC, Fricke EA, Postle AF & Quinn JJ*. (2015). The amygdala is critical for trace, delay, and contextual fear conditioning. Learning & Memory, 22(2):92-100. doi: 10.1101/lm.034918.114.
Quinn JJ*, Skipper RA & Claflin DI. (2014). Infant stress exposure produces persistent enhancement of fear learning across development. Developmental Psychobiology, 56(5):1008-1016. doi: 10.1002/dev.21181.
Beeman CL, Bauer PS, Pierson JL & Quinn JJ*. (2013). Hippocampus and medial prefrontal cortex contributions to trace and contextual fear memory expression over time. Learning & Memory, 20:336-343.
Quinn JJ, Pittenger C, Lee A, Pierson JL & Taylor JR. (2013). Striatum-dependent habits are insensitive to both increases and decreases in reinforcer value. European Journal of Neuroscience, 37:1012-1021.
Sanchez H, Quinn JJ, Torregrossa MM & Taylor JR. (2010). Reconsolidation of a cocaine-associated stimulus requires amygdalar protein kinase A. Journal of Neuroscience, 30:4401-4407.
* denotes corresponding author
Grants
NIH 1R15MH100689-01 Prediction error in contextual fear memory reconsolidation, 06/15/2013–06/14/2017, $401,121
Dr. Quinn leads the Learning, Memory, and Emotion Lab