Combined BA+MA in Geography
Student Experiences
Keelin Haynes (MA 2020, Thesis Option) conducting NASA-funded fieldwork for his thesis in Dong Thap, Vietnam.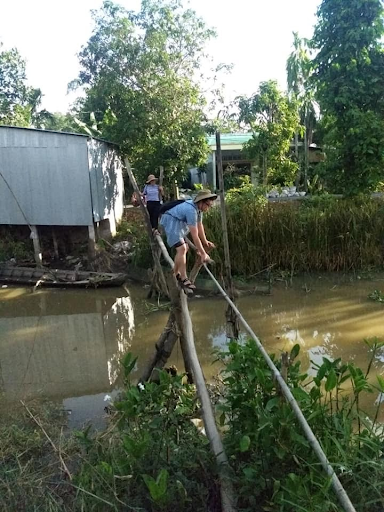 Eileen Rintsch and Tessa Farthing (MA 2021, Thesis Options) sampling streams in Preble County, Ohio for NSF-funded work.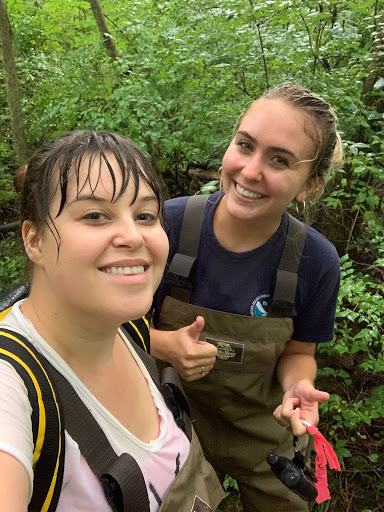 Connor O'Hearn (MA 2021, Internship Option) completing his research internship with Monarch Coffee in Kona, Hawai'i.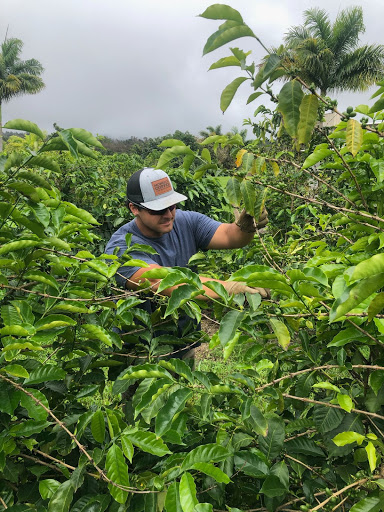 Lauren Sandeman (MA 2021, Thesis Option) exploring potential research topics with an urban field experience course in Chicago's Chinatown during her first month as a graduate student (in center with striped shirt).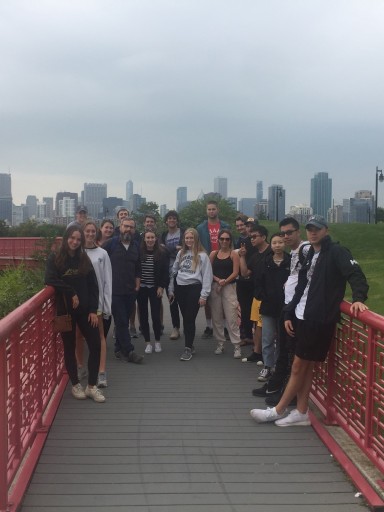 The standard combined BA/MA program can be completed in less than 2 years, and scholarships are available on a competitive basis.
The combined BA/MA program allows students to complete an MA degree with 1 year of additional study beyond the bachelor's degree, and is available to qualified, tuition-paying students with any undergraduate major at Miami University. Please contact the Department for more information at geography@MiamiOH.edu. 
Department of Geography
118B Shideler Hall
250 S. Patterson Ave.
Oxford, OH 45056