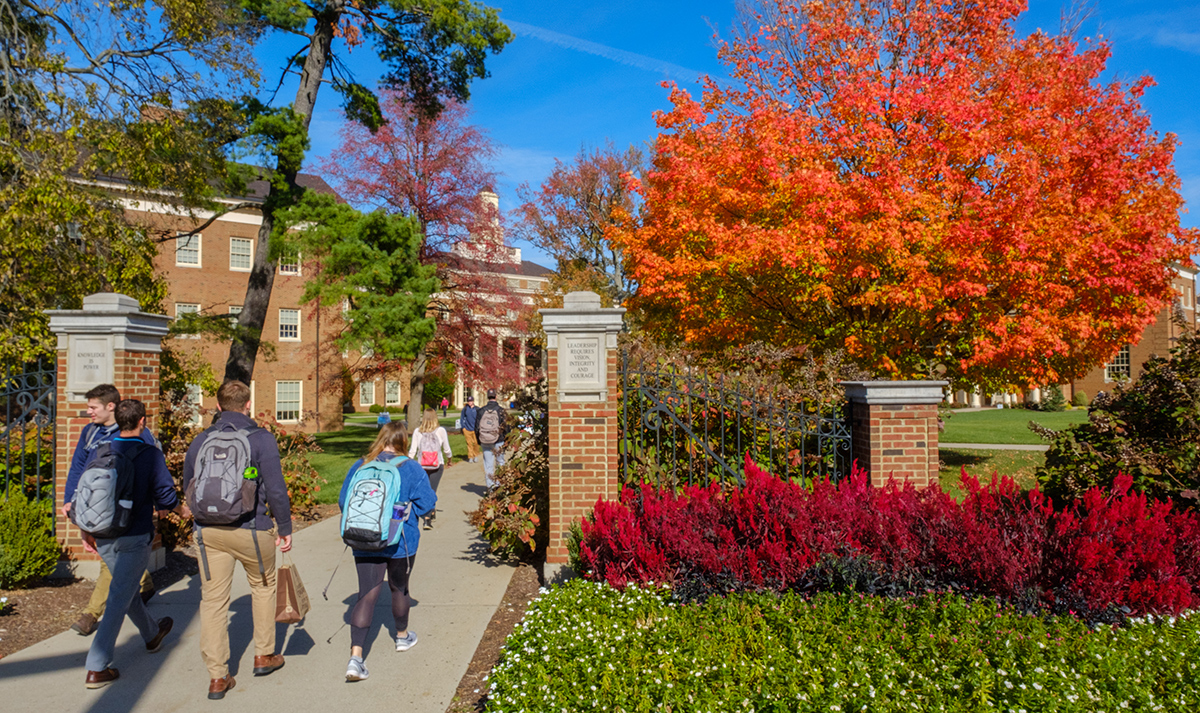 Getting Started in Spanish
Academic Advising and Placement
Before you begin your journey in Spanish, we need to know how much knowledge you've already got! Take the Spanish Placement Exam to find out which level of Spanish you should start with.

PLEASE REMEMBER! If you are taking this placement test within 48 hours of your registration period, please expect that you may not be able to register for the course you intend. Results from this Canvas placement may take up to two (2) business days to process into the university systems, depending on the time of day you've taken the placement.
If you have questions about your placement exam score, please contact us using spanishplacement@MiamiOH.edu and leave a detailed message about your concerns and questions. A Spanish department advisor will get right back to you.
Trying to switch levels for your Spanish course? Please email spanishplacement@MiamiOH.edu.
Information about Spanish Advisory Placement Exam
Please read after you have taken the Spanish Placement Exam.
To fulfill the language requirement of the College of Arts and Science, you must complete through SPN 202, or any course at the 300 level. Once you start in the sequence, you must follow the sequence from that point; skipping courses in the sequence is not allowed. The following is a brief description of the courses and the sequence. All courses are taught in Spanish.
SPN 101-102. The beginner's course, not open to students who have completed 2 or more years of high school Spanish ("Spanish 2"). The sequence is SPN 101, 102, 201, 202 for a total of 14 hours spread over 4 semesters.
SPN 111. A 4-hour elementary review course. This course covers the same material as SPN 101, 102, but in one semester. It is designed specifically for students with two years of high school Spanish, but who have been away from it a while. Students enter SPN 201 from this course, making the sequence SPN 111, 201 and 202 for a total of 10 hours in 3 semesters. Students must take the placement test to enroll in SPN 111.
SPN 201-202. The second year sequence of courses comprised of grammar review, conversation, reading and culture, with an emphasis on communication in Spanish. Students listen, speak, read and write in Spanish.
Information about courses at the SPN 300 level
SPN 311, a 3-hour, 1-semester course, is the bridge between basic language (SPN 202) and literary and linguistic study, and also serves as the gateway course to the major and minor. It focuses on the continued development of the four linguistic skills with an emphasis on composition, culture, and grammar. SPN 311 is the prerequisite for the entry-level literature course, SPN 315, and for the entry-level linguistics course, SPN 312; the literature course, Introduction to Hispanic Literature, teaches close readings and contextual analysis of various literary genres, and is a prerequisite for advanced study in literature and culture. SPN 312, Introduction to Spanish Language/Linguistics, teaches phonology, morphology, syntax, phonetics, and pragmatics. It is a prerequisite for further study in linguistics.
For Heritage Speakers of Spanish
Department of Spanish and Portuguese has a program for heritage speakers of Spanish, meaning "individuals who grew up in Spanish-speaking environments and are able to communicate, to some extent, in more than one language." (definition adopted from the Department of Hispanic Studies, University of Houston). The course entitled Spanish Individualized Instruction will be designed to further develop the language proficiency of Spanish heritage learners.

The course will offer Spanish heritage learners many benefits, such as:
Polish both Spanish oral and written language skills.
Learn more about Spanish language and your cultural heritage.
Meet students with similar interests and experiences.
Examine national and local Hispanic cultures and issues that these communities face.
Increase civic engagement opportunities.
If you answer YES to one or more of the following statements*, please contact Ms. Katie Fowler-Córdova for more information about the course Spanish Individualized Instruction.
When I was a child, Spanish was spoken in my home.
I lived in a Spanish-speaking country for two years or longer.
My first language was Spanish (or both Spanish and English).
I speak Spanish, or both Spanish and English with family and friends.
My parents and/or grandparents often speak to me in Spanish.
I consider Spanish an important part of my culture.
*The above statements are based on the placement exam given at the University of New Mexico.