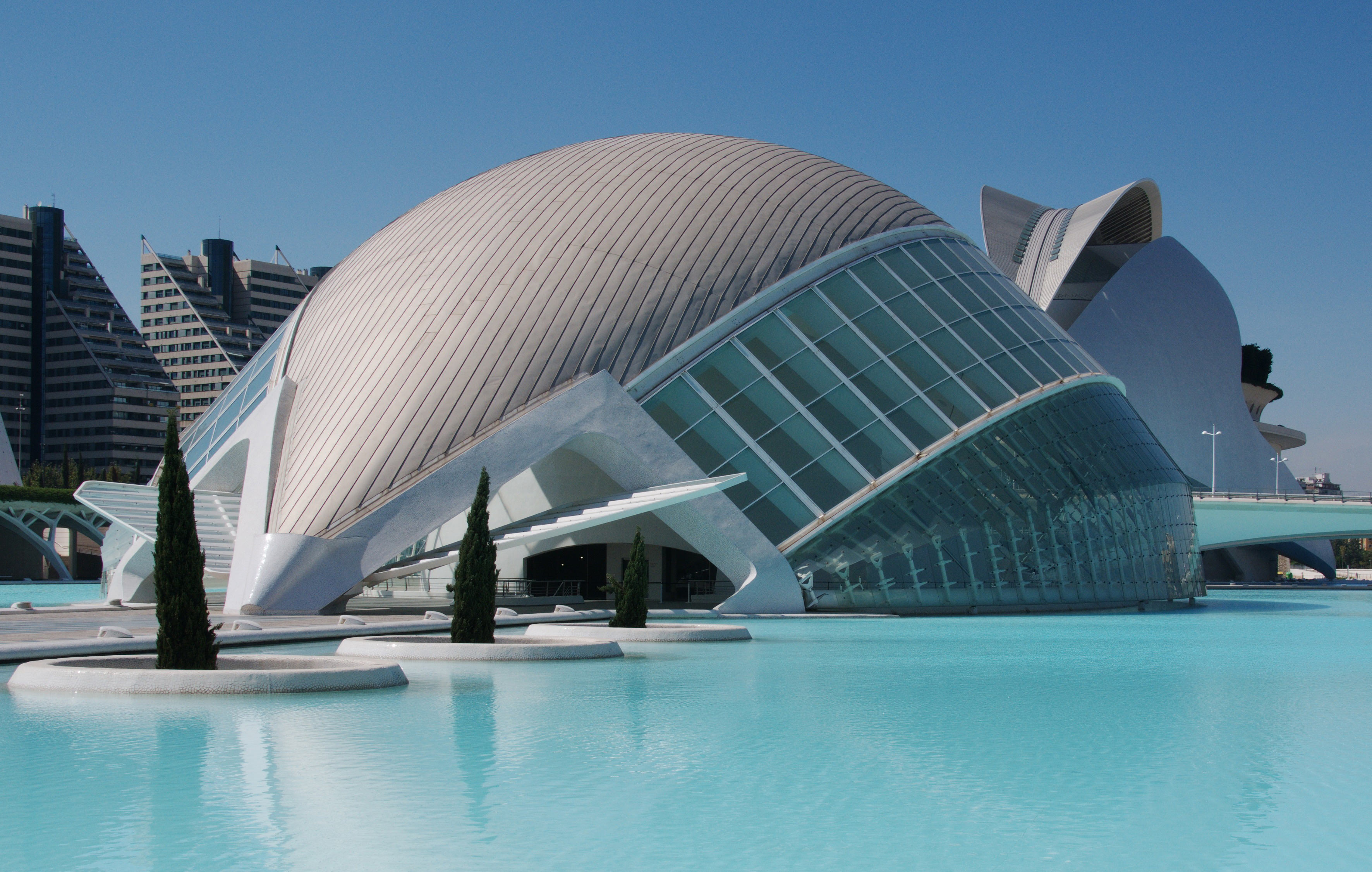 Student Resources and Opportunities
Academic Resources and Opportunities
The Department of Spanish and Portuguese is pleased to announce the following awards and scholarships:
Scholarship
Criteria
Eligiblity

The Glenn Barr Scholarship

These scholarships are awarded on the basis of academic achievement and need to Spanish majors of junior or senior class standing.

Current Spanish Major
Academic merit

Junior or Senior Class Standing

The Irvin Essay Awards

Awarded to the best essay submitted by an undergraduate student. Undergraduate essays should be 3-5 pages written in Spanish on any aspect of Hispanic culture (personal experience, literature, linguistics).

Best essay (majors or minors)

Any Undergraduate Class Standing

The Robert Newman Memorial Award

Awarded to an outstanding undergraduate of senior class standing enrolled in the Department of Spanish and Portuguese. Annual nomination to be provided by the Chair of the Department of Spanish and Portuguese to the Office of Student Financial Aid.

Outstanding undergraduate

Senior Class Standing

The Timothy J. Rogers Memorial Scholarship

This scholarship will be awarded to a Spanish major or minor of any undergraduate class standing on the basis of academic merit. Recipients must be enrolled in an accredited study abroad program in Latin America or Spain during the semester(s) he/she receives the scholarship. The scholarship may be awarded to a student studying abroad for the fall semester, spring semester, winter or summer. 

Academic merit
Current Spanish Major or Minor
Have taken courses at the 300 level or higher
Studying abroad for the fall semester, spring semester, academic year, or summer term

Any Undergraduate Class Standing

The Washington Vázquez Scholarship

This scholarship is awarded on the basis of academic achievement and need to Spanish majors who will be participating in a semester-long study abroad program in Latin America or Spain. 

Current Spanish Major
Full semester study abroad program (any country)

Any Undergraduate Class Standing

The Willis Knapp Jones Award

This award is to be used by students majoring in Spanish who will be studying abroad during the next academic year or semester, or during the summer or winter session.

Current Spanish Major
Study abroad related expenses

Any Undergraduate Class Standing
Location: Irvin Hall 232
Phone: (513) 529-4502
General Information:
Advisors assist students to:
declare a Spanish major
declare a Spanish minor
discuss study abroad options
plan for study abroad
plan courses for subsequent semesters
check on progress in degree completion
review transfer credit
discuss career options
When is the Center open?
The hours of the center for Fall Semester 2023 are:
MONDAYS: 1:30am - 2:00pm
WEDNESDAYS: 8:45am - 9:45am
THURSDAYS: Virtual Hours via Zoom from 1:00pm - 2:30pm
FRIDAYS:  11:30am - 1:00pm
Tracking & serving advisees:
Students' information is entered to Google Docs database.
Adviser meets with advisee regarding the major, minor or study abroad.
In the database, we track advisee information such as banner ID, major, minor, intended study abroad destinations, courses needed abroad, etc. This allows advisers to more effectively meet the needs of students who are on campus, studying abroad or recently returned from abroad.
With the shared database, advisers can quickly access advisee information needed to respond to advisee inquiries.
Determining transfer course equivalencies:
Advisers consult list of approved course equivalents from abroad.
For courses not on the list, the CDA makes a recommendation to the consultation committee.
Consultation committee members review syllabi and coursework to determine final course equivalency.
SPOT (Spanish and Portuguese Open Tutoring) is a free student service offered by the Department of Spanish and Portuguese which strives to enhance students' performance and proficiency with the language. Free drop-in tutoring is available for elementary and intermediate level students enrolled in SPN 101- SPN 311. All students enrolled in Spanish, at any level, are encouraged to drop-in to practice and converse with a tutor to work on speaking and conversational skills.  Writing consultations are also available for those enrolled in SPN 311 and above, by appointment only, to enhance student writing, at any stage of the process.  In addition to the services above, SPOT is excited to welcome an advisor from the College of Arts and Sciences, to address CAS specific requirements and issues, and a University librarian to provide information to library services and resources during Drop-in hours.  See the Calendar for Drop-in opportunities, or schedule a writing consultation, and stop by and see us.
Please feel free to contact us with any questions about our services at spot@miamioh.edu. 

Also, to ensure that the services provided by SPOT are meeting the needs of our students we ask that you please take the time to complete the form on our feedback page once you attend a session.
Irvin Hall 36
Department of Spanish & Portuguese
400 East Spring St.
Oxford, OH 45056
spot@miamioh.edu
Phone: (513) 529-4500
Portuguese Language and Culture Resources
SPN 101-311
SPN 312 and above
Culture/Literature/Art/Film
Media
"Spanías Didagéi Proágomen"
Sociedad Nacional Honoraria Hispánica
National Collegiate Hispanic Honor Society
Welcome to the Miami University Alpha Alpha chapter of Sigma Delta Pi. Our organization was founded at the University of California, Berkeley in 1919 and has over 555 chapters across the nation. Members of Sigma Delta Pi have been nominated by a Spanish professor for their exemplary academic achievement and interest in the Spanish language and Hispanic culture, and maintain a GPA of at least 3.3 in their coursework in the Spanish Department.
Consejeros: Dr. Luis Pradanos and David Motta
Sigma Delta Pi Activities
Tutoring at the SPOT center
Potluck meals with food from various countries
Dinner and chatting in Spanish at local restaurants
Movie nights featuring films from various Hispanic countries
Salsa nights in Cincinnati
Teaching ESL at local schools (future activity being planned)
For more information about the Sigma Delta Pi National Organization.
Do you want to practice your Español?
Good food! • Great friends! • Fun times! • Food for the soul!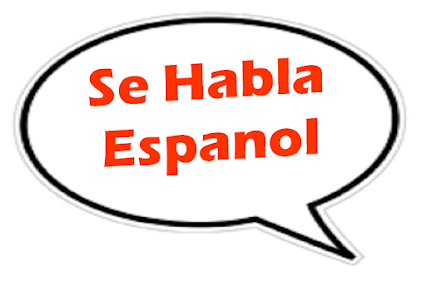 Spring Semester 2023

Every Tuesday 7:00 – 8:00 pm
in King Café
Internship and Career Information
Miami University has established internship courses in all departments (340) and they are programmed not to count for the major or minor. The following proposal formulates possible learning objectives and procedures for our department.
Spanish 340 (Zero credit)
Students pursue an internship with a non-profit or business that allows them to enhance their critical thinking, research skills and communication abilities as well as further develop their knowledge of the career paths of Spanish graduates.
Spanish 340 (1-6 credits)
Students pursue an internship with a non-profit or business that allows them to enhance their critical thinking, research skills and communication abilities as well as further develop their knowledge of the career paths of Spanish graduates.  Students will also enhance their Spanish-language skills and further develop their knowledge of Hispanic/Latino communities.
There are several non-profit organizations and for-profit businesses that offer internships in which you can practice your Spanish-language skills and develop your knowledge of Hispanic/Latino communities.
Required number of hours
0 credits = less than 37.5 work hours
1 credit = 37.5 total work hours 

2 credits = 75 total work hours

3 credits = 112.5 total work hours 

4 credits = 150 total work hours
5 credits = 187.5 total work hours 

6 credits = 225 total work hours 

Note: Students may not earn more than six (6) credits per term or semester or ten (10) 
credit hours per year in internships or independent study work of any type. Co-curricular internships may not be substituted for degree requirements. 

Spanish use throughout the World
Spanish is the official language of 21 countries.

Spanish serves as an official language of the United Nations, the European Union, World Trade Organization, North American Free Trade Agreement, and the World Bank.

After Chinese, Spanish is the second most commonly used language in the world with currently 500 million native speakers.4

Spanish is the third most commonly used language online where it has grown by 800% in the past few years, according to a 2013 report from Spain's Cervantes Institute.5

The Hispanic population in the United States constitutes 17 percent of the nation's total population, making people of Hispanic origin the largest ethnic or racial minority in the country. The U.S. Census Bureau projects that Hispanics will make up 31% of the U.S. population by 2060.6
Possible Careers
A degree in Spanish opens the doors to many jobs in a variety of sectors. Consider these possibilities:

Education: Spanish teacher, bilingual educator, English as a Second Language teacher, curriculum specialist, teacher trainer, GED instructor, multicultural education & outreach, Teach for America volunteer, textbook publishing company copy editor, marketer or development specialist

Service: translator/interpreter, social worker, community outreach specialist, youth services, client services coordinator, events logistical liaison, various positions in non-profits and non-governmental organizations, income tax consultant, museum work, historian, researcher, law enforcement, public health, nursing, medicine, legal assistant, paraprofessional, travel agent, tour guide, cultural events coordinator

Government: translator/interpreter, court interpreter, cultural attaché, research associate, foreign service diplomat, immigration specialist, US customs officer, intelligence specialist (FBI, CIA, DEA), volunteer for service programs (Peace Corps, AmeriCorps or VISTA, etc.), various positions in Agency for International Development; Department of Treasury, Census Bureau, Armed Forces, etc.

Communications: translator/interpreter, journalist, TV/radio/web writer or editor, production crew member, executive, technician, advertiser for Spanish-speaking markets, publishing editor or specialist

Business: translator/interpreter, bilingual customer support, international relations consultant, personnel manager, recruiter, administrative assistant, business development manager, researcher, technical writer, fashion buyer, medical research writer, liaison for U.S. firms abroad, liaison for foreign firms in U.S., marketing, advertising, sales, public relations, international law, banking, import/export firms, airport and airline personnel, booking/reservations, management in travel industry, restaurants or hotels

According to the National Association of Colleges and Employers, the top-paying liberal arts majors for 2014 graduates are foreign languages and literature with an average starting salary of $46,900.2

"Translators and interpreters are expected to be one of the 15 fastest growing occupations in the nation, according to the Department of Labor", as reported by CNN Money.3
What job opportunities can I use with Spanish or Portuguese?
Academic Librarian
Adult Education Lecturer
Advertising Account Executive
Advertising Account Planner
Advertising Copywriter
Bank Manager
Brand Consultant
Broadcast Journalist
Broadcast Presenter
Chartered Certified Accountant
Chartered Management Accountant
Commissioning Editor
Commodity Broker
Conference Center Manager
Corporate Investment Banker
Customer Service Manager
Elementary School Teacher
Editorial Assistant
Environmental Manager
Event Organizer
Facilities Manager
Financial Risk Analyst
Financial Trader
Fundraiser
Heritage Manager
Higher Education Careers Adviser
Higher Education Lecturer
Hotel Manager
Human Resources Officer
Information Officer
Insurance Underwriter
Interpreter
Investment Analyst
IT Consultant
Journalist
Lawyer, Legal Assistant, or Paralegal
Location Manager
Magazine Features Editor
Management Consultant
Marketing Executive
Media Buyer
Media Planner
Newspaper Journalist
Operational Investment Banker
Press Officer
Press Editor
Production Manager
Program Researcher
Project Manager
Public Affairs Consultant
Public Relations Account Executive
Publishing Copy-Editor/Proofreader
Publishing Rights Manager
Radio Broadcast Assistant
Radio Producer
Records Manager
Recruitment Consultant
Recruitment Manager
Retail Buyer
Retail Manager
Runner (Broadcasting/Film)
Sales Executive
Sales Promotion Account Executive
Stockbroker
Tax Inspector
Tax Trainee
Teacher (Abroad)
Television Floor Manager
Television Production Assistant
Television/Film Producer
Volunteer Coordinator
---
1Hart Research Associates. "It Takes More Than a Major: Employer Priorities for College Learning and Student Success." Liberal Education. 99.2 (2013). Association of American Colleges and Universities. Web. 21 May 2014.
2Kurtz, Annalyn. "The hottest job skill is…" CNN Money. CNN, Fortune & Money. 30 Oct. 2013. Web. 20 May 2014.
3Weber, Lauren. "The Liberal Arts Majors That  Pay the Most." At Work. The Wall Street Journal. 15 May 2014. Web. 19 May 2014.
4Alganaraz, Juan Carlos. "As Spanish Nears Half a Billion Speakers Worldwide, Its Next Conquest is Asia." Worldcrunch 21 Jan. 2013. Web. 2 June 2014. Web. 30 May 2014.
5Resumen del Informe 2013 'El español: una lengua viva'." Cervantes.es Instituto Cervantes, n.d. Web. 30 May 2014.
6United States. Census Bureau. Profile America Facts for Features: Hispanic Heritage Month 2013: Sept. 15-Oct. 15. N.p. n.p. 30 July 2013. Web. 30 May 2014.
To prepare for an effective job search, Spanish Majors are expected to complete these three phases:
1. EXPLORE CAREER OPTIONS.  As a first-year student, complete BOTH of these tasks:
2. PREPARE FOR THE JOB MARKET.  In your first or second year, strive to complete the following:
3. LAUNCH YOUR JOB SEARCH.  As a junior or senior, complete as many of the following as possible:
In addition to completing the checklist, seek advising along the way.
Meet with an advisor to discuss options and review your progress on this checklist: 
Career Services
: The Office of Career Services provides an array of services designed to help you build your careers.  Take advantage of their services related to topics such as
Graduate School Opportunities: Students may choose to continue their education in Spanish, Spanish Literature, Hispanic Linguistics, Hispanic Culture, Education, Bilingual Education, Translation or Latin American Studies.
GRE and Testing Information
Certificates of Proficiency in Spanish: Consider obtaining an official rating of your proficiency level.  The most well-known rating of oral proficiency in the U.S. is offered by the American Council of Teaching of Foreign Languages (ACTFL).  Testing is also available for writing, reading and listening skills.  
Internships in Spanish: Looking for an internship?  Be sure to check out the resources available at: