The MA in French allows students to deepen their study of the literatures and cultures of the French-speaking world. Graduate students work closely with department faculty who specialize in interdisciplinary approaches to French and Francophone literature, queer and gender studies, philosophy, literary theory, film and visual culture, and medical humanities.
You Will Go Places
In a competitive global marketplace, an advanced degree offers a distinct advantage. The Master's program in French offers students the chance to develop highly marketable skills, with training in critical thinking and writing, independent research, intercultural and historical perspectives, teaching, and second-language acquisition pedagogy. Alumni of our program have a successful track record of placing in prestigious doctoral programs, as well as in secondary school teaching, the public service sector, law, and international non-profits.

Combined BA + MA Degree

Designed for maximum flexibility, the combined BA/MA program in French allows high-achieving undergraduate students majoring in French to challenge themselves with advanced work and deepen their study of the literatures and cultures of the French-speaking world. Most of our students complete both the BA and the MA within four years.

Applications are accepted on a rolling basis during the academic year from undergraduate French majors who have earned Junior or Senior standing with a cumulative GPA of 3.00 or greater.

Learn More and Apply
Assistantships
Our MA program is highly selective. Successful applicants are awarded graduate assistantships in exchange for teaching language courses in our department. The assistantship includes a modest stipend ($15,330 in 2023-24) and tuition waiver (in 2023-24, tuition is $13,931 for Ohio residents and $34,005 for nonresidents).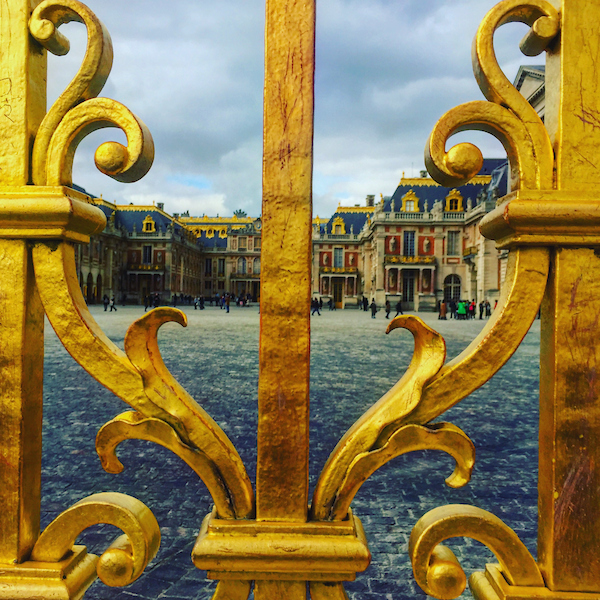 Learning Outcomes of Our Program
Demonstrate excellent familiarity with the major works of French and Francophone literature, film, and theory from the Middles Ages to the present;
Formulate original hypotheses about cultural artifacts and construct an argument that is informed by a clearly stated methodological approach. Students should be capable of making these analyses in French in both written and oral forms;
Write a Master's thesis of at least 50 pages that develops an original topic of research, demonstrates a well-defined critical framework, advances an original reading of work(s), and is written in clear, well-articulated prose.
Admission
To be guaranteed consideration, your complete application must be received by January 15. In addition to an online application, applicants must submit a CV, statement of purpose, writing sample in French (5-10 pages), and two letters of recommendation. International applicants must also include official results of the Duolingo English Test, TOEFL or IELTS.
Graduates of our Master's program often pursue advanced studies at some of the finest institutions in the world (Harvard, Princeton, Cornell, Stanford, and UC Berkeley). Others teach at the private or public secondary schools and usually receive a higher salary with a Master's degree. Some pursue careers in the law and in non-profit organizations. 
"The MA was formative to the development of my research interests in French literary studies. Now, several years into my PhD at UC Berkeley, I can recognize that my current research project – which focuses on the concept of the "contemporary" in the early modern period – was formed by the conversations I had with my professors and colleagues at Miami. Special thanks go to Audrey Wasser, Elisabeth Hodges, and Jonathan Strauss for advising me on the MA thesis, providing feedback on my PhD applications, and working with me to prepare for the reading list exam. I'm very grateful to everyone who made Irvin Hall such a welcoming place!"

Caroline Goddard

PhD Candidate, UC Berkeley
Recent M.A. Theses
Jacob Raterman, (Mi)lieux critiques: Hybridité et hétérotopie dans La Curée et Au Bonheur des dames (Jonathan Strauss, advisor). Graduate student (PhD) in French at the University of California, Berkeley
Elham Dehghanipour, La relation entre le mouvement et l'écriture chez Assia Djebar via Ces voix qui m'assiègent...., En marge de ma francophonie, Loin de Médine, L'amour, la fantasia, Vaste est la prison   (Mark McKinney, advisor). Graduate student (PhD) in French at the SUNY, Buffalo
Jonathan Devine, Childhood Fantasy and the Look in Alain Berliner's Ma vie en rose and François Ozon's Ricky (Elisabeth Hodges, advisor). Graduate student (PhD) in French/Film Studies at the University of Pittsburgh
Emeline Diolot, Répétition et reconstruction de soi dans l'œuvre autofictive de Camille Laurens (Mark McKinney, advisor). Graduate student (PhD) in French and Italian at University of California, Davis
Department of French, Italian, and Classical Studies
400 E. Spring Street
105 Irvin Hall
Oxford, OH 45056