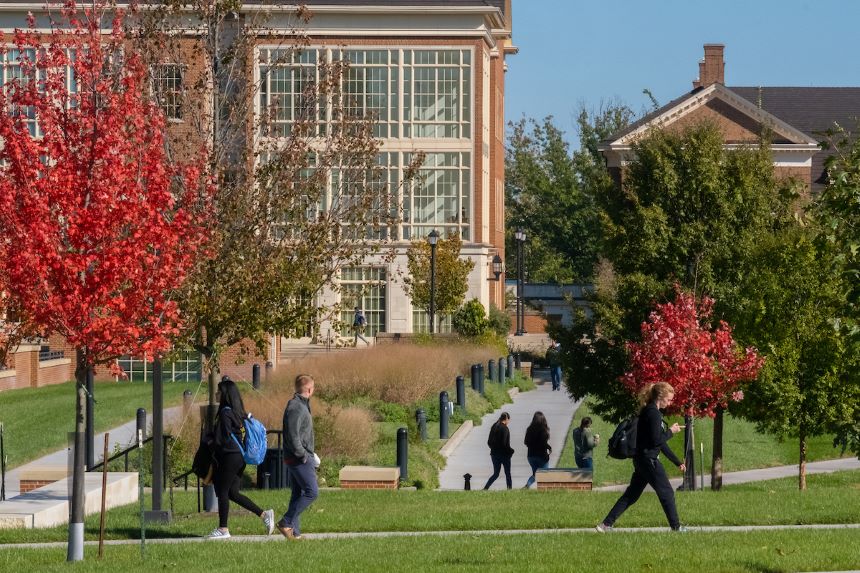 The Clinical Psychology Program at Miami University follows the scientist-practitioner Boulder Model of training, with a main focus to produce graduates who are "capable of functioning as an investigator and as a practitioner, and may function as either or both, consistent with the highest standards in psychology." The program has been continuously accredited by the American Psychological Association since 1972. **Note: Drs. Flaspohler, Kiel, Luebbe, Messman, Raval, and Soulliard will be reviewing applications for students applying to matriculate in Fall, 2024**
Training consists of five years of full-time training in residence followed by a full-time, one-year predoctoral clinical internship.
Training is systematic, developmentally sequenced, individualized, and graded in complexity.
A master's degree is included in the sequence of training. We do not offer a terminal master's degree, although students with prior graduate training may accelerate their timeline with approval.
Following the master's degree, students complete a comprehensive examination and a dissertation.
Throughout the curriculum, students are assessed for developmentally appropriate competencies within the areas of science and practice.
Aims
The clinical training model has, at its core, three general aims that support the scientist-practitioner model and fundamental competencies, while simultaneously allowing students to develop individualized specialties in areas of interest that are broadly reflective of the faculty areas of strength.
Advancing the science of psychology through original research scholarship.
Promoting mental health/well-being through application of knowledge and theories of scientific assessment, intervention and evaluation.
Developing leaders in the field of psychology with advanced foundational knowledge in human behavior and specialized expertise relevant to a dynamic profession.
Each of these aims is delineated with specific objectives, competencies, and skills. It should be noted that we endorse a developmental trajectory of skill acquisition, and as such, we expect competencies to progress and evolve throughout training.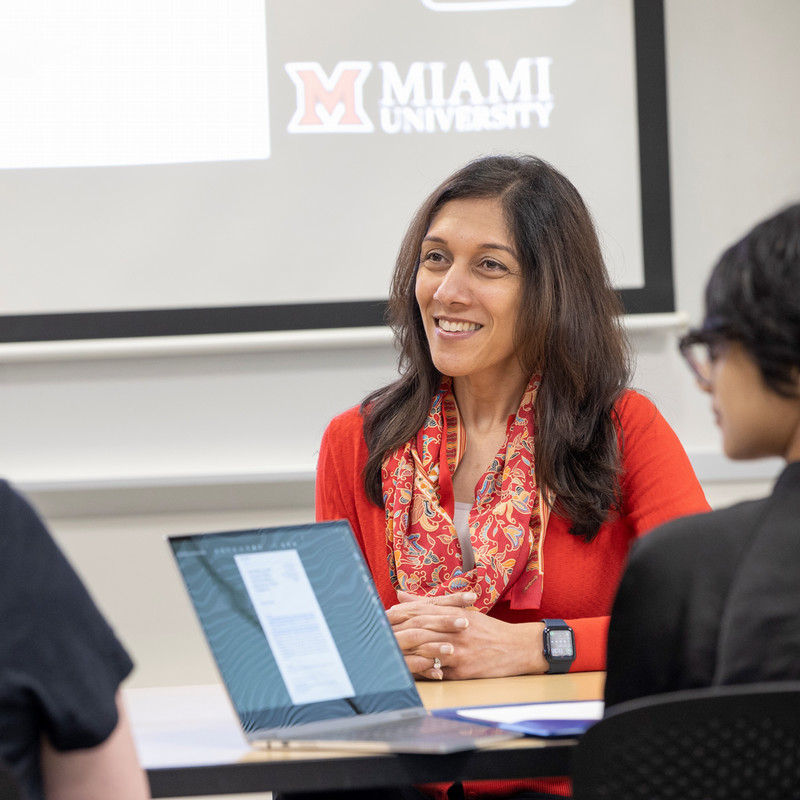 Areas of Strength
Our program has identified two primary areas of strength upon which we plan to continue building in our recruitment of graduate students and future hiring of new faculty.
Adult Psychopathology, Trauma, and Resilience
Children, Families, Schools, and Communities
Curriculum
As with all graduate students in the Psychology department, clinical students must satisfactorily complete the following core course requirements:
Three courses in statistics and research methods.

All students take a 2-course sequence in the first year focused on the general linear model.
Students choose their 3rd course from a menu including: Advanced Regression, Structural Equation Modeling, Mixed Methods, or courses offered in the Statistics department.

Professional development seminar in the first year (called Pro-Sem).
One elective course
Optional: Students interested in teaching may take the department's Teaching of Psychology Practicum and may request to be the instructor of record for a course (typically in year 5).
Clinical coursework typically spans the first three years of the program. Clinical students are required to take the following core courses:
Lifespan Psychopathology
Ethics in Clinical Psychology
Adult Evidence-Based Intervention
Child Clinical Intervention (required only for those intending a child-focused practicum)
Psychological Assessment I and II
Multicultural Topics in Clinical Psychology
Clinical Supervision I and II
Consultation
Clinical Seminar (various topics)

Recent Topics: Eating Disorders, Unwanted Thinking, Trauma, Community Psychology
Starting in the second year, students complete practica courses in our department's Psychology Clinic in the following sequence across four semesters:
Adult-focused therapy practicum
Adult- or child-focused therapy practicum (based on student's training goals)
Assessment practicum
Adult- or child-focused therapy practicum (based on student's training goals)
In the third, fourth, and sometimes fifth years, students complete 20-hour per week external traineeships (i.e., practica).
Example sites include:
university student counseling
school-based mental health
community mental health centers
private inpatient psychiatric facility
academic medical centers/children's hospital
long-term adolescent residential treatment
Per requirements of the American Psychological Association Council on Accreditation, students are also required to take courses in the following areas. Note that some courses may cover multiple content areas (e.g., we offer a course in Emotion Development that integrates both Affective and Development).
Affective Bases of Behavior
Biological Bases of Behavior
Cognitive Bases of Behavior
Development across the Lifespan
Social Bases of Behavior
History and Systems of Psychology
In addition to coursework, practica, and traineeship, students are required to complete the following research milestones. Each milestone has a written component and an oral defense. More information on these milestones can be found in the handbook.
Master's thesis - typically defended by end of year 2
Comprehensive exam - typically completed by end of year 3
Dissertation - proposal by end of April in year 4; defended by end of internship.
Students are required to complete a year-long, APA-accredited, pre-doctoral internship (typically year 6).
Students are expected to complete all academic and practicum requirements at Miami University, although prior graduate coursework may be petitioned for credit.
Overall, students must complete at least 90 semester hours:

30 hours for the Master's degree (at least 18 credit hours, including the thesis, taken in the Department of Psychology)
60 hours beyond the Master's for Doctor of Philosophy degree and at least 3 years in residence

Clinical coursework, including 4 practica and 2 external placements, must be completed in residence.
Prior to awarding the doctoral degree, an internship also must be completed.
Students are required to be registered full-time and have been supported on stipends for at least their first 5 years in the program (with internship typically in year 6).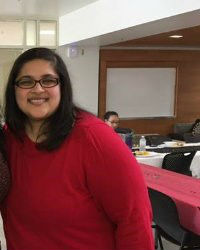 Suchi S. Daga, Ph.D. '16, Staff Psychologist, Jesse Brown VA Medical Center, Chicago
I found my academic family in Miami's Clinical Psychology Program. Not only did I get to conduct research I was passionate about with a wonderful advisor, but I also found the support and guidance needed to develop into a well-rounded clinician and a solid researcher.
If you're going to spend six years in graduate school, you have to make sure you find the program that feels like home, and that's what Miami was for me.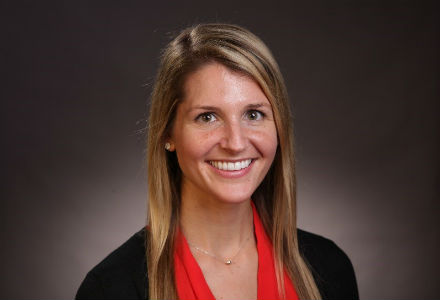 Lauren M. Fussner, Ph.D. '17, Assistant Professor of Clinical Pediatric Psychology, Yale Child Study Center, Yale New Haven Hospital
I am extremely grateful for the clinical research training I received at Miami University. Miami's clinical program offers a unique integration of diverse theoretical perspectives with an emphasis on evidence based research and practice.
I feel extremely prepared to conduct independent research and practice as a licensed psychologist thanks to the mentorship and opportunities I received!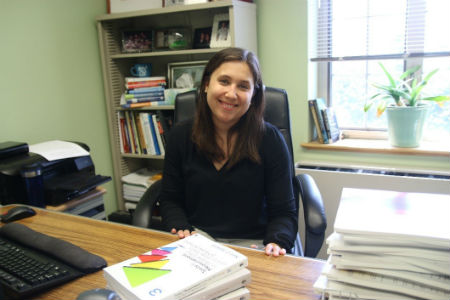 Jennifer E. Gibson, Ph.D. '11, Associate Professor of Psychology, Xavier University
My experience at Miami was transformative. As a clinical psych grad student, I grew in so many respects—both professional and personal. The faculty were incredibly supportive, not only in helping me to pursue my clinical and research interests, but also encouraging me to step outside of my comfort zone to try new things.
I was given the opportunity to work with a diverse array of communities, clients, clinical supervisors, and mentors. As someone interested in teaching, I was also given the opportunity to take a class on teaching and to teach undergrad classes. Looking back, I'm able to see how the support and training that I received helped set me up for success in my career today.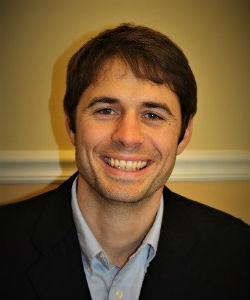 Joseph Molitor, Ph.D. '17, Clinical Psychology Resident, Ruah Woods Psychological Services
Clinical psychology is a demanding profession, one that requires personal growth in order authentically to join patients in their suffering or to ask the research questions that deepen our understanding of the human experience.
The clinical program at Miami offered me a doorway into this meaningful quest, combining a rigorous approach to research and clinical practice. This is a difficult and rare balance to accomplish, and it provides flexibility for opening a variety of doors in the profession.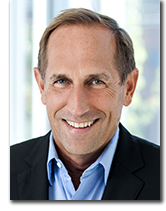 Eric Nofzinger, Founder and Chief Medical Officer of Ebb Therapeutics
As a renowned expert in the science of sleep and sleep disorders, Nofzinger has spent more than 35 years practicing sleep medicine and studying insomnia. During a recent visit, Nofzinger had lunch with psychology students, with whom he shared his career path experiences.

"I wanted to be a clinical psychologist, but I then worked in a psychiatric hospital to help me understand what I really wanted to do," said Nofzinger. This experience helped him decide to be a psychiatrist. "There's no limit to where your career trajectory can go," Nofzinger said. "Going to medical school opens a pathway to so many options."

After graduating from Miami and working at a psychiatric hospital, Nofzinger went to medical school at Ohio State University. "For me those years were critical," said Nofzinger. He advised students to get exposure and "put yourself in the situations that you see yourself in."
Contact for More Information
Questions about the Clinical Psychology Program
Questions about Accreditation
Office of Program Consultation and Accreditation
American Psychological Association
750 First ST., NE
Washington, DC 20002-4242
Voice: (202)336-5979
FAX: (202)336-5978
Request for Information Form
Complete this online form to request information.
Department of Psychology
90 North Patterson Avenue
Oxford, OH 45056