BEEPS Gardens at Miami
Miami University hosts two BEEPS gardens: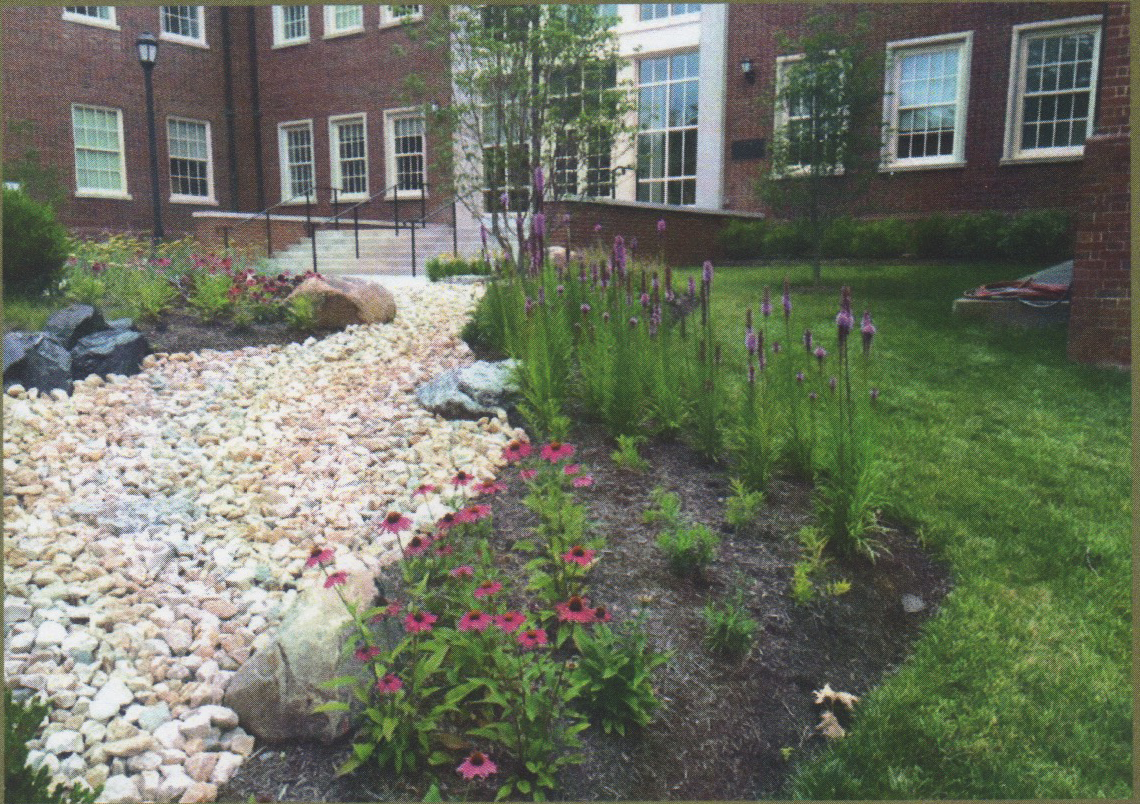 Becca's Butterfly Gardens outside of Shideler Hall display beautiful native plantings that attract a variety of butterflies.
The BEEPS Edible Demonstration Garden behind McGuffey House and Museum is an edible garden designed to educate the public about sustainable, native produce and plants.
The BEEPS Edible Demonstration Garden was established in 2017 through the combined efforts of students enrolled in IES 474, the BEEPS Foundation, the McGuffey House and Museum, and Physical Facilities at Miami University. This garden is meant to serve as an educational tool and a model for all those who visit. It is our hope that this garden will encourage and promote sustainable practices, and ultimately inspire you to become an environmental steward.
Please visit and learn from the BEEPS gardens at Shideler and McGuffey House.
---
Scenes from Summer 2020
Although McGuffey House and Museum remains closed until August, the BEEPS Garden welcomes visitors to the Miami campus. The garden features several native plants, including St. John's Wort, Monarda, blackberry and Echinacea purpurea, along with Paw Paw and Persimmon trees. There is a bench for relaxation and reflection.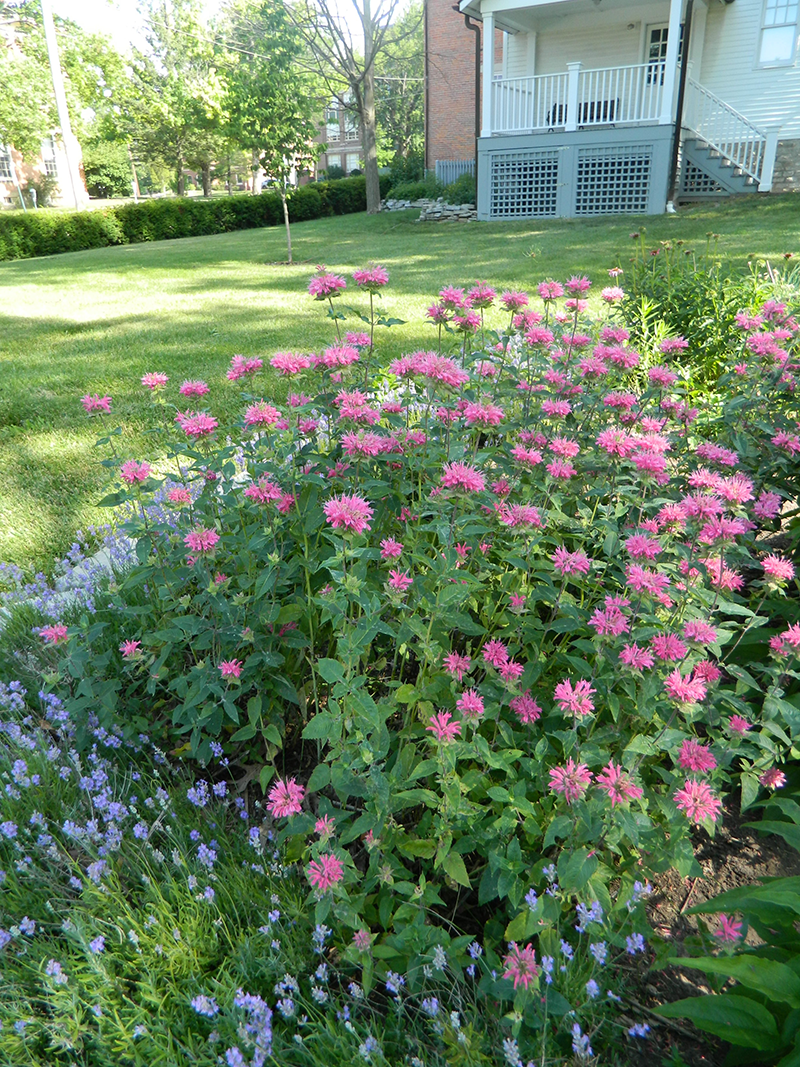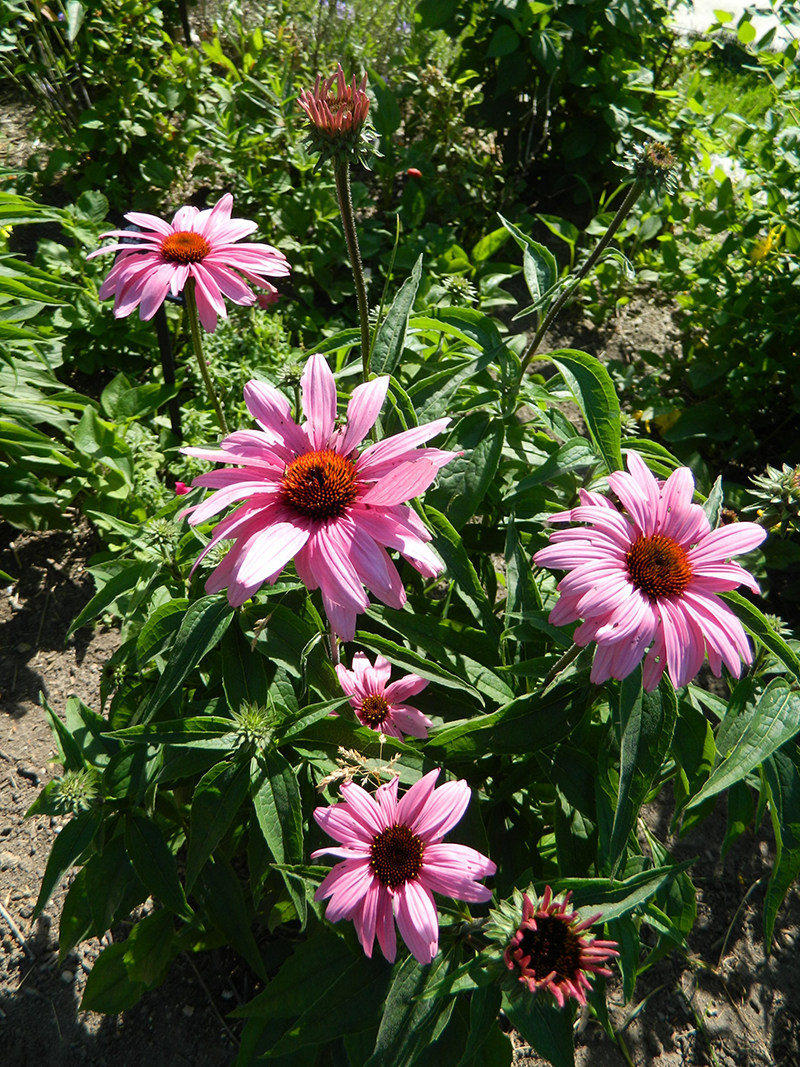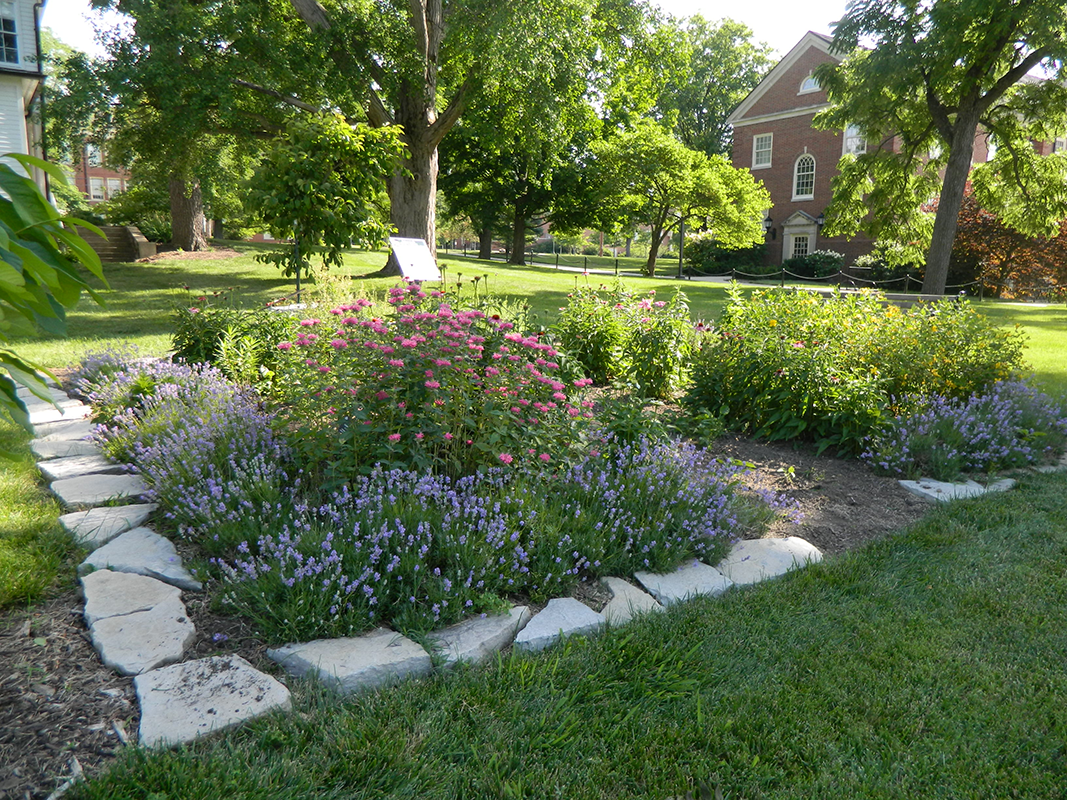 Earth Day 2018
A sincere thank you to all of you who helped celebrate Earth Day by cleaning out, composting and planting annuals in the McGuffey BEEPS garden. Mother Nature cooperated and helped make Saturday a perfect day to remember Becca Eldemire and celebrate environmental conservation on Miami's campus. Thanks also to the amazing David Prytherch for helping make the morning event Uptown a success and to Miami's Grounds staff for bringing compost and mulch.
Our most special appreciation to Marlene, Dean and Josh Eldemire for all you have done to celebrate Becca's life. Your strength and continued support inspire all of us to follow Becca's devotion to making a better, sustainable earth.
William Holmes McGuffey House and Museum
We aim to collect, preserve, interpret, and exhibit materials relating to the life of William Holmes McGuffey, the McGuffey Eclectic Reader series, the history of Miami University, and 19th-century domestic life and architecture of southwest Ohio.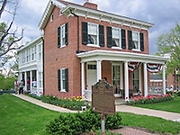 Contact Us
Hours of Operation
Thursday - Saturday
1:00pm - 5:00pm

McGuffey House and Museum observes Miami University closings and other special events.