Students earn spot in national entrepreneurship competition with healthy snack treat
An idea for a new healthy snack for children has a Miami team venturing into the world of Startups.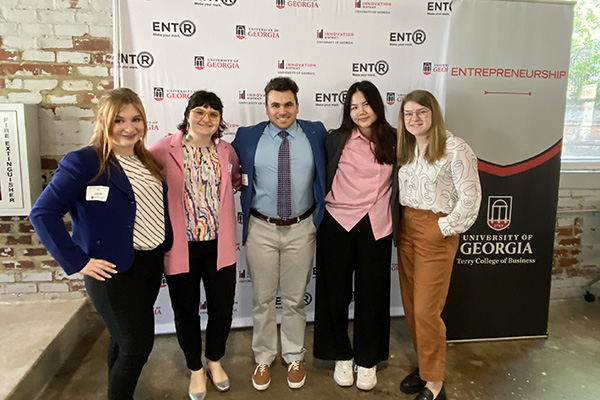 Members of Pips Snacks traveled to Georgia to pitch their Startup idea.
Students earn spot in national entrepreneurship competition with healthy snack treat
Members of Pips Snacks traveled to Georgia to pitch their Startup idea.
Taking another step toward developing their startup, Pips Snacks, a team of Miami students was one of ten selected to compete in the University of Georgia's "Next Top Entrepreneur Competition."

The competition is open to student startup teams from all over the country. During the event, teams pitch their business plans and are evaluated on their business model, the validity of their idea, and their ability to execute. 

Always looking for more challenges to help grow as entrepreneurs, the members of Pips Snacks were thrilled to get a chance to pitch to a national audience. Their idea for their startup is to offer a fun nutrition product for children without sacrificing health.  PIPSTM are "squishable and squeezable orbs" designed to make eating fun and are made from properties of fiber found in brown algae (also known as seaweed).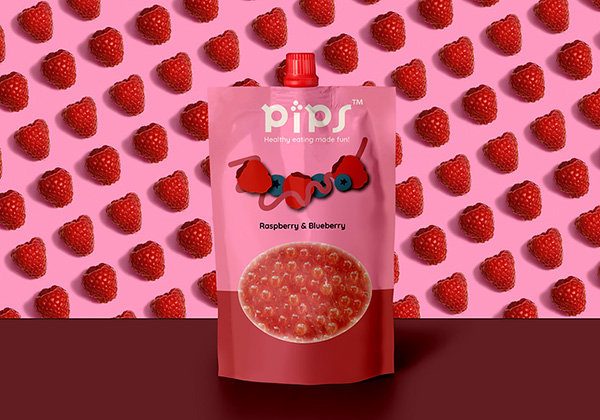 The students' product idea is now in development.
Team members include students from different majors throughout Miami:
Natalie Brinkman, Marketing and Entrepreneurship.
Abby Grone, Strategic Communications and Entrepreneurship.
Nicholas Nocevski, Biomedical Engineering.
Aleia Nagle, Engineering Management and Environmental Engineering.
Jamie Nguyen, Biology and Entrepreneurship.
Hannah Schweitzer, Marketing and Entrepreneurship.
Their backgrounds are contributing to the development of the snack prototype and they attribute their success to their faculty mentors who go out of their way to coach them. 

"Creating a startup is an iterative process that requires being flexible to adapt to the ever-changing circumstances," said Nocevski. "All of our team members are constantly learning new things and applying ourselves in ways that challenge both our technical and business skills," added Nagle.

The team met and formed during Techstars Startup Weekend in the fall of 2021, hosted by the John W. Altman Institute for Entrepreneurship at Miami, where they placed first and won the People's Choice Award.

Sponsored by Techstars®, the largest accelerator network in the world, Startup Weekend at Miami is a 48-hour weekend event, during which groups of student-founders, developers, managers, marketing experts, engineers, and more pitch ideas for new startup companies, form teams around those ideas, and work to develop a working prototype, demo, or presentation. 

Nocevski was working on a senior engineering design project at the time and wanted to pitch his idea.

"I was focused on immobilizing lactase enzymes to reduce the cost of producing lactose-free milk. During that project, I encountered a method for immobilization of enzymes in food-safe applications. The material used was just a dietary fiber without taste or color, and I thought it would be unique to use it as a standalone food product," he said.

Fast-forward to the summer of 2022, and their next steps include launching Pips, which means preparing and protecting the formulation of their final product, developing flavors, and fundraising so they can continue to progress with this venture. Learn more about their product at pipssnacks.com.