Inquire | Research | Learn | Achieve  ––  TOGETHER
EHS External Grant Funding
2020-21:
EHS faculty and staff submitted 53 external grant proposals, for over $17,467,886 requested. Of the 53, 8 proposals have been funded for a total of $7,549,961 awarded, so far. Not counting pending proposals, this is a funding rate of about 19%.
*National funding rate average among all grants is approximately 10% to 25%.
Tom Poetter (EDL) - The Journal of Curriculum Theorizing and Co-Editor, The Currere Exchange Journal.

Amity Noltemeyer (EDP) - School Psychology International

Micheal Evans (EDL/EDT/FSW)- Journal Family Diversity in Education

Anthony James (FSW) - Marriage and Family Review

Lena Lee (EDT) - International Journal of Early Childhood

Erica Fernandez (EDT) - Journal Family Diversity in Education

Todd Edwards (EDT) - Ohio Journal of School Mathematics

Denise Taliaferro Baszile (EDL) - The Journal of Curriculum Theorizing and Co-Editor, The Currere Exchange Journal.

Brian Schultz (EDT) - The Journal of Curriculum Theorizing

Paul Branscum (KNH) - Health Behavior Research Journal
The Currere Exchange is a retreat designed to engage "complicated conversations" (Pinar, 2012) among a diverse community of curriculum and education activists.  The retreat is an opportunity for graduate students, teachers, school administrators, community activists, professors, citizens, and youth who are interested in curriculum and cultural studies to affirm, connect, and refresh their personal, scholarly, and social action agendas.
We are looking for manuscripts that explore the Currere process through the use of autobiographical and narrative approaches. To learn more about the Currere process, visit our website and peruse the "resources" at: https://www.currereexchange.com/
Meet our Faculty Researchers
At both the undergraduate and graduate levels, we take pride in offering a host of integrated research-based opportunities that are rarely afforded at many other institutions. EHS faculty encourage students to join them in a wide variety of research projects that incorporate community engagement, social activism, service-based leadership, interdisciplinary scholarship and more. Our goal is to think through the serious challenges facing our rapidly changing global society, and to find the innovative solutions that will lead to a more just and holistic human experience.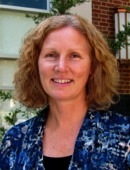 Dr. Alessio's research interests include investigating gene expressions and health-related phenotypes such as tumor growth, blood lipids, and oxidative stress, in animals comparing physically active and sedentary models. Her collaborative research with Dr. Ann Hagerman (Chemistry and Biochemistry) has been funded by the National Institute on Aging, National Institutes of Health, and the National Cancer Institute. She also collaborates with Drs. Kathleen Hutchinson and Susan Baker-Brehm on speech, hearing, and exercise research using human models.
Dr. Boone's research interests include the use of techniques and methodology to design, analyze, and revise questionnaires, surveys and tests. His current work emphasizes instruments (e.g. questionnaires, surveys and tests) used in the fields of business (market research), health care, and education. Dr. Boone frequently explores the development of techniques to better communicate analysis findings to stakeholders, and also frequently addresses how to 1) improve the efficiency of data collection, 2) provide succinct actionable guidance for decision makers, 3) reduce the cost per response, and 4) increase response rates.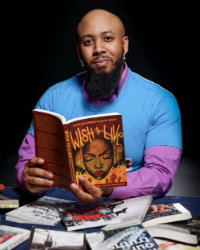 Durell M. Callier (Ph.D. University of Illinois at Urbana-Champaign [UIUC]), documents, analyzes, and interrogates Black queer youth's lived experiences and utilizes performance based methodologies to theorize systemic violence against Black and queer youth. An interdisciplinary scholar, he is also interested in the educative and political usages of narrative and art within, by and for marginalized communities. His work has been published in various leading venues such as,Qualitative Inquiry, Cultural Studies - Critical Methodologies, Departures in Critical Qualitative Research, and Text and Performance Quarterly.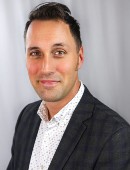 Darren Cosgrove earned his Ph.D and MSW from the University at Albany. Prior to his graduate studies, Darren spent 15 years working with LGBTQAI+ youth as a sexuality educator and community organizer. Since obtaining his MSW, Darren has offered clinical services to both older adults in substance use recovery and LGBTQAI+ individuals and families. Darren uses arts-based methodologies and participatory action research to work in partnership with transgender and non-binary communities to explore identity development, affirmation and social stigma.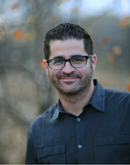 Dr. Schultz has the following research interests:
• Democratic, justice-oriented curricula and curricula for social action • Progressive education in historically-marginalized communities • Teachers' roles in student-directed, action-focused, emergent learning • Out-of-school curriculum and public pedagogy • Critical, narrative, and qualitative methodologies
A former collegiate basketball player and coach, Dr. Vealey has pursued the understanding and enhancement of the achieving mentality in sport in both athletes and coaches. She has developed lines of research in sport-confidence as well as competitive anxiety and burnout. She also has written extensively about mental skills training for personal development and performance enhancement in sport, as well as coaching effectiveness.
EHS Faculty Books (2020-2021)
Bergen, Doris (EDP); Lee, Lena (EDT); DiCarlo, Cynthia; Burnett, Gail. September  2020. Enhancing Brain Development in Infants and Young Children: Strategies for Caregivers and Educators. Teachers College Press. 
Bryan, Nathaniel (EDT). Toward a BlackBoyCrit Pedagogy: Black Boys, Male Teachers, and Early Childhood Classroom Practices. Routledge. November 5, 2021. 
James, A.G. (2021). Diversity, Equity, and Inclusion: A practical guide. San Diego, CA: Cognella Press
Poetter, T.S., Waldrop, K., Miller, K., Sanders, C., & Hatton, A.  (Eds.).  (2021).  Curriculum Windows to Tomorrow: What Curriculum Theorists of the 2000s Can Teach Us about Schools and Society Today.  Information Age Publishing, Inc.
Saine, Paula (EDT). (2021). Remote Learning: Engaging in K-12 Literacy Instruction. Rowman & Littlefield Publishers; 2nd edition (December 8, 2021)
Sharma, M. and Branscum, P. (2021). Foundations of Mental Health Promotion. Burlington, MA: Jones and Bartlett.
Sharma, M. and Branscum, P. (2020). Introduction to Community and Public Health (2nd Edition). Hoboken, NJ: John Wiley and Sons.
Vealey, R.S. (2021). Coaching for the Inner Edges. 2nd edition. FiT Publishing.  
Wasburn-Moses, L., & Wasburn, P. (2020). Student teaching: Past, Present, and Future. Lexington. https://www.amazon.com/Student-Teaching-Past-Present-Future/dp/1793602328