Student-run venture capital fund invests in alum's startup
RedHawk Ventures has invested in another Miami alum's company.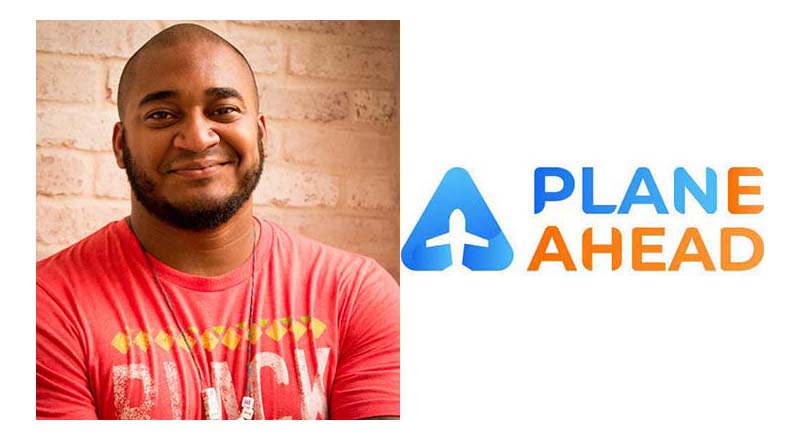 Student-run venture capital fund invests in alum's startup
RedHawk Ventures, one of only a handful of student-run seed-stage venture capital funds in the U.S., has announced a new investment in a company founded by a Farmer School of Business graduate.
Alex Malebranche, 2015 accountancy graduate, spent five years as a U.S. Army intelligence analyst in information and intelligence analytics, returned to Miami and turned his experiences into a career in tech after graduation, working for companies such as Amazon.com, Amazon Web Services (AWS), Nestlé, StartupCincy-based Braxton Brewing Company, and Deloitte before launching PlaneAhead last January.
PlaneAhead is an AI-driven platform that monitors the price of a passenger's airline itinerary, changes the ticket as the price decreases, recovers airline credits for use on future trips, and sends the corresponding airline credits to customers for use on future flights. Customers pay an annual membership fee for the service.
"I was going to San Diego for my sister's wedding, and I typically just check for different fares just because I'm kind of frugal. I changed my flight at one point, and because I knew all the rest of my family were going, I sent a group text and said, 'Hey, everyone change your flight.' Collectively, we saved about $2,000, $2,500. And then I used the $600 credit that I got to take my family to Hilton Head," Malebranche said. "I thought, 'Man, there's got to be some sort of alert system, because that was easy.' It turned out there wasn't, so that that's when I started it."
Malebranche said the funds he's raising now, including RedHawk Venture's $25,000 investment, will allow PlaneAhead's user base to grow. "What we're trying to do is automate our engineering so that we can do thousands and hundreds of thousands of transactions," he said. "Once we bolster our engineering, we'll be able to open it up to everybody."
PlaneAhead joins a half-dozen other companies in which RedHawk Ventures currently has investments. "Alex & his team have cutting-edge software that is on track to change the way we travel. Even though we've worked with him for a short time, Alex is intellectually curious and we are confident in his abilities to lead PlaneAhead to a successful future," RedHawk Ventures managing director Abigail Bartlett said. "RedHawk Ventures is looking forward to continue working with Alex and we are looking forward to what's to come!"
"RedHawk Ventures is extremely excited to add PlaneAhead to our portfolio. Alex is truly revolutionizing the travel industry. His drive and entrepreneurial spirit are contagious, and we are eager to work with him moving forward," RedHawk Ventures portfolio manager Logan Ziegler said.
"I've been saying since I've been involved that I can't believe how smart these students are," Malebranche said. "Having students that are actually allocating investments and doing due diligence, I think that's incredible. As an alum, it makes me look good!"
Malebranche has returned to campus to speak in classes several times, and took part in the John W. Altman Institute for Entrepreneurship's Founders and Funders event last year.
Established in 1997, RedHawk Ventures invests in companies founded by Miami students or recent Miami alumni. In order to qualify for consideration from RedHawk Ventures, at least one team member with an equity stake of at least five percent in the business must be either a current student or an alumna/alumnus of Miami who has graduated within the last eight years.