Miami alumni's creation rocketing from outerwear to outer space
A special insulation created by a pair of Miami graduates is heading to space.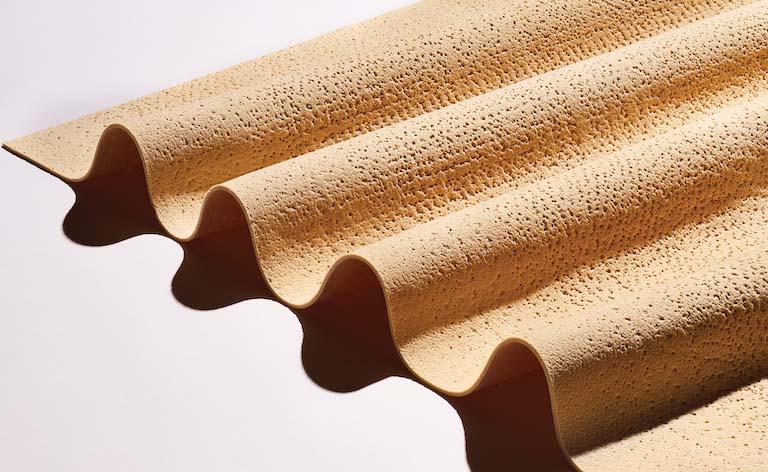 Miami alumni's creation rocketing from outerwear to outer space
A company founded by a pair of Miami University students while still in college is helping with a new stage of space science.
OROS, founded by 2015 graduates Rithvik Venna and Michael Markesbery, has provided aerospace manufacturer Blue Origin with insulation technology that will support vital science being carried on the aerospace company's latest mission, was scheduled to launch on Wednesday. The launch has been delayed to an unknown date due to weather.
The foundation of OROS' material innovation is aerogel, a substance pioneered by NASA to insulate spacecraft and touted as the lowest thermally conductive material known to mankind. The company has previously used aerogel for insulation in clothing designed to minimize bulk and maximize warmth.
For the upcoming space mission, batteries used to keep human cells at viable, livable temperatures aboard the Blue Origin NS-23 will be insulated with OROS' aerogel technology to vastly prolong operable life. Once the Blue Origin rocket leaves earth's atmosphere it will operate in temperatures at or below -450F. As part of the rocket's payload mission, the human cells will be exposed to the effects of space.
The  research aboard the Blue Origin NS-23 is the first step to better understand how humans could colonize the Moon, Mars—and beyond. However, without OROS' groundbreaking insulation, the experiment would be impossible to conduct. "By lowering energy requirements, we can eventually sustain long-term life in space," Markesbery said.
Markesbery told Portland Inno that the Blue Origin flight is a test for developing technology that could 3D-build human tissues more effectively.
 "We're only getting started," Markesbery said. "From aerospace, to cold-chain packaging [vaccines, drugs, etc.], to structural insulation and apparel, our applications are vast, and we're honored to be moving the science forward in collaboration with our partners at Blue Origin."