Supply chain troubles bring valuable new insights for companies
The problems faced by supply chain firms over the last two years also brought a silver lining of new information and insights to improve the industry.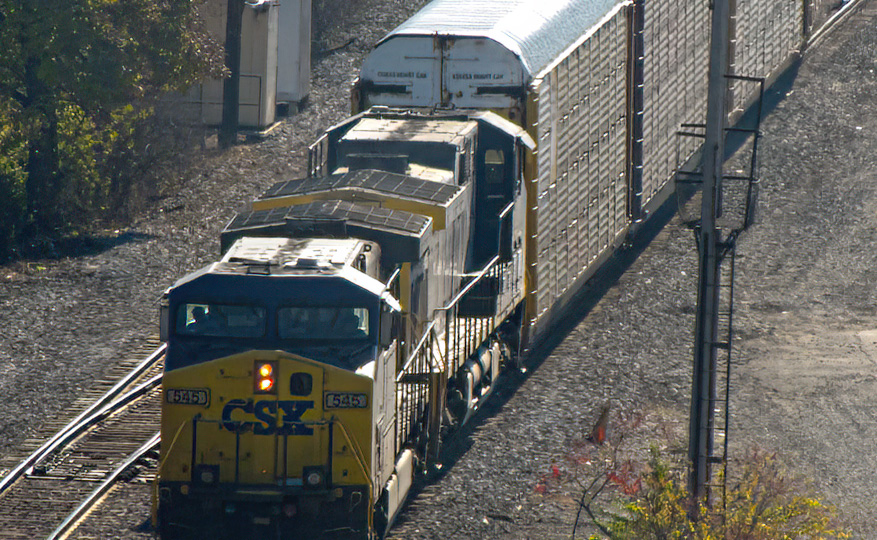 Supply chain troubles bring valuable new insights for companies
If there's a facet of business that's been in the spotlight a lot over the last two years, it is supply chain operations and management. Participants in the recent Center for Supply Chain Excellence Supply Chain Roundtable at Miami University said that from bad weather to the pandemic to a ship being stuck in the Suez Canal – if something bad could happen to the global supply chain, there's a good chance it did.
"Volatile, hectic, front page news. Supply chain has been turned on its head, basically," Arrive Logistics enterprise partner manager Thomas Barber said. "It has completely been a mess."
"Supply chain has definitely been the most challenging we have ever experienced in our existence, I think. Every time we thought we were going to overcome COVID, we were going to overcome workforce challenges, and then we have rail and transportation challenges," Elly Bradford, senior manager at Honda Development & Manufacturing of America, said. "It seems like every time we get over something, there's another hurdle."
"Every year you have a peak season in supply chain that usually goes from September through mid-to late-November," Echo Global Logistics account manager Mike De Luca said. "Now, it has been a peak season for the last 24 months."
"It's been nonstop. Absolutely," DHL college recruiting manager Cait Flickinger said.
But even though it's been a turbulent time for supply chain, it's also been a time of learning, reinventing, and educating.
"Supply chain is about people. That's how we make things move. It is the people who are driving or moving the products in the warehouses. And I think it really just reemphasized that culture for us," Flickinger said. "I think it reemphasized that our people needed to be first in our culture."
"It's allowed us to develop relationships with a lot of clients whom we may not have had that opportunity before," Calvin Blackmon, talent acquisition manager at Bridge Logistics, said. "Those relationships are the most important thing and the most valuable for us."
"It's really opened the eyes of a lot of people to where we need to be focusing our efforts as an industry," Barber noted. "There's a lot of interest in investment, both in technology and people, because ultimately supply chain affects the price of what you pay for everything in your day-to-day life."
"I think companies have been able to realize where they've been spending their money and how much it costs really to run a supply chain, but also how important the relationships are with your supplier base and your vendors," De Luca said.
So what should a supply chain operations and management student be learning right now to prepare for the ever-changing post-pandemic landscape?
"Networking. Have your LinkedIn profile up to date and network with not only your peers, but people within whatever area you're studying, alumni who may be in an area," Blackmon said. "Focus and lean on those networks and those relationships, because in five years, those are going to be the people who are going to help you get to where you want to get to."
"Digitalization is increasingly critical for all processes, especially in supply chain, the way we're buying and doing things," Bradford said. "So I think those changes are a critical piece for them to understand moving forward, as well as the critical role they play in that transformation."
"Networking, growing relationships, and just trying to be a good partner," Barber said. "Treating people the way you want to be treated and being solution-focused will take you a really, really long way, as opposed to looking for shortcuts."
Because no matter the technology employed, the items shipped, or the distances traveled, supply chain begins and ends with people.