Business fraternity wins national service award
One of the Farmer School's business fraternities was deemed the best in service by the national fraternity.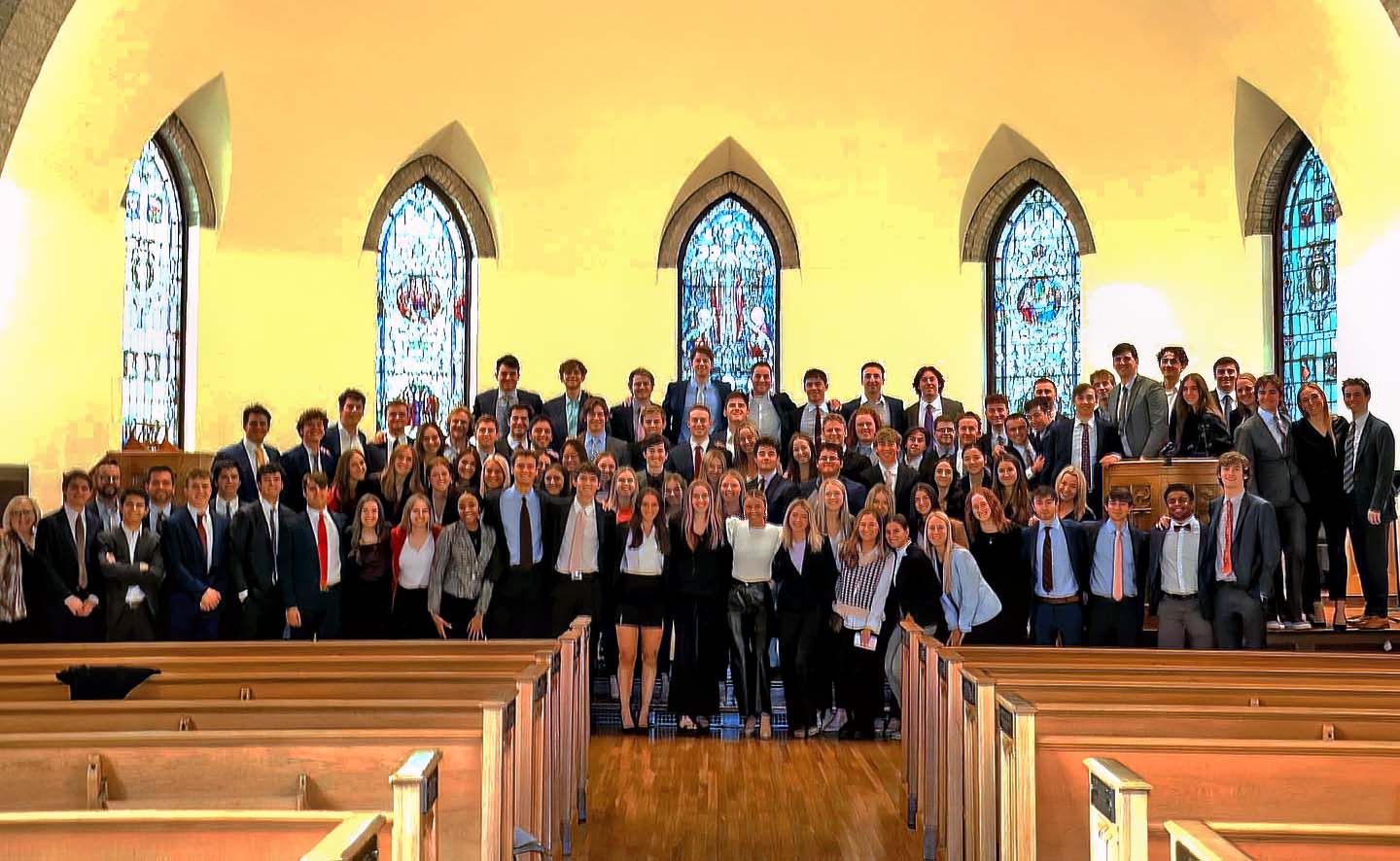 A Farmer School business fraternity has won the fraternity's national service award for its work with community organizations. The Alpha Upsilon chapter of Delta Sigma Pi learned recently that it had received the Outstanding Service Award, presented to a chapter that plans and implements the most effective and comprehensive program of service to others.
"This past year we hosted our annual Michael Hayes 5k, which supports students with a terminal illness, partnered with the Hamilton Miracle League to support the children at their games, and spearheaded many other service initiatives that have allowed our brothers to make an impact on the Oxford community and beyond," chapter president Luke Sassano said. "We were selected out of over 240 DSP chapters and we are honored to be recognized at the national level."
The chapter also won two regional awards, one for Outstanding Financial Operations for a Collegiate Chapter, the other for Outstanding Professional Activities for a Collegiate Chapter.
To be recognized for an award, the chapter must submit an online application. Each application is first reviewed by a group of Fraternity volunteers within each region (groups of five to ten collegiate chapters in a geographic area). Regional winners are then progressed to a provincial award selection committee. (Provinces include: Northeastern, North Central, Southern, South Central and Western. Each province has approximately 40 to 50 chapters). Delta Sig's National Scholastic Development and Awards Committee, led by an appointed individual who has shown years of dedicated service to the fraternity, then selects a national winner from the five provincial winners.