Law firm taps FSB expert to train law students in design thinking
A Cincinnati law firm reached out to David Eyman to give summer associates lessons in design thinking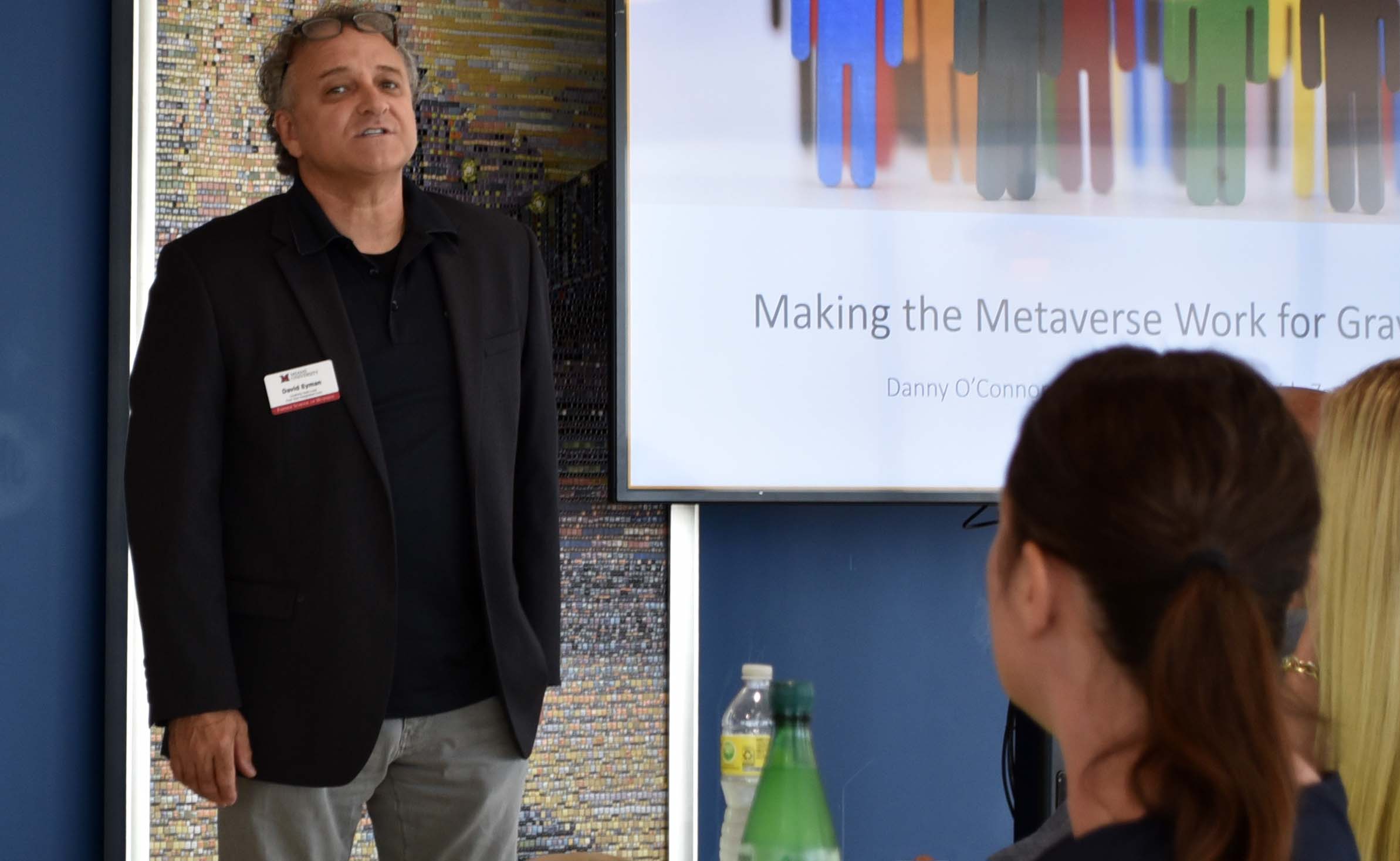 Law firm taps FSB expert to train law students in design thinking
When Mina Jones Jefferson stepped into her new role as chief people officer at Graydon Law, she became responsible for the firm's associates, as well as the firm's summer associates – law students getting their feet wet in the legal world. And she had some ideas.
"I don't think it's ever too soon to start professional development. I wanted them to not only have the traditional experiences, which would include doing projects and getting feedback, doing observation, setting client meetings and going to court. I wanted them to have something else that they experienced that would enhance their effectiveness in the workplace," she said.
So Jefferson decided to expose the firm's summer associates to the concept of design thinking. "It's a human-centered approach to problem solving. As lawyers, we provide solutions to problems, and because it is a problem-solving tool, I think it really complements the life of a legal professional," she said.
Enter David Eyman, an associate lecturer of entrepreneurship and the Farmer School's Director of Innovation. He also runs classes for businesses to teach employees about various aspects of creativity, including design thinking.
"Teaching design thinking is best through a project. For Graydon, we had the summer associates think about recruiting talent and maintaining talent, think about, 'How do we get talent to apply and how do we keep people of great talent happy in our business?'" Eyman explained. "To teach design thinking through a project like that is more meaningful for the client, and it's a whole lot easier to teach when it's meaningful for the employees. I find teaching design thinking to be easier when its adding value to people's lives."
"The design thinking workshop was a wonderful experience that added so much to our summer associate position We were able to think critically about a topic outside of the normal realm of the law and contribute ideas that we thought would help Graydon long term," University of Kentucky law student Michaela Taylor said.
"The design thinking workshop taught me a great deal about how to unpack an abstract problem. Early on, it wasn't entirely clear to our group how the prompt we were given would have much application to the practice of law," University of Cincinnati law student Danny O'Connor recalled. "David's instruction really helped us work through the problem in an efficient and systematic fashion. In future legal practice, I imagine clients will often present highly complex and challenging issues, ones that can be solved by utilizing the design thinking process."
Eyman agreed that the associates will continue to benefit from design thinking long after the project ended. "If you look at litigation, litigation is itself a creative field. So having the ability to say, 'Oh, I have an idea how we're going to build a case' versus the ability to say, 'I have 50 ideas about how that case might be built,' that's the power of creativity and law," Eyman said.
"Just being able to look at problems differently leads to innovation. The way the legal system is set up is we look at precedent, we look at what's already been done to fashion what we can do now, rather than looking at what might be the full landscape of opportunities or options," Jefferson said. "To be competitive in the legal industry moving forward requires attorneys to be nimble in ways that we're not known to be."