"We solve our client's biggest issues" EY's Raj Sharma on the future of business
Taking the business from nothing to $10 billion took less than 15 years. How long to $15 billion?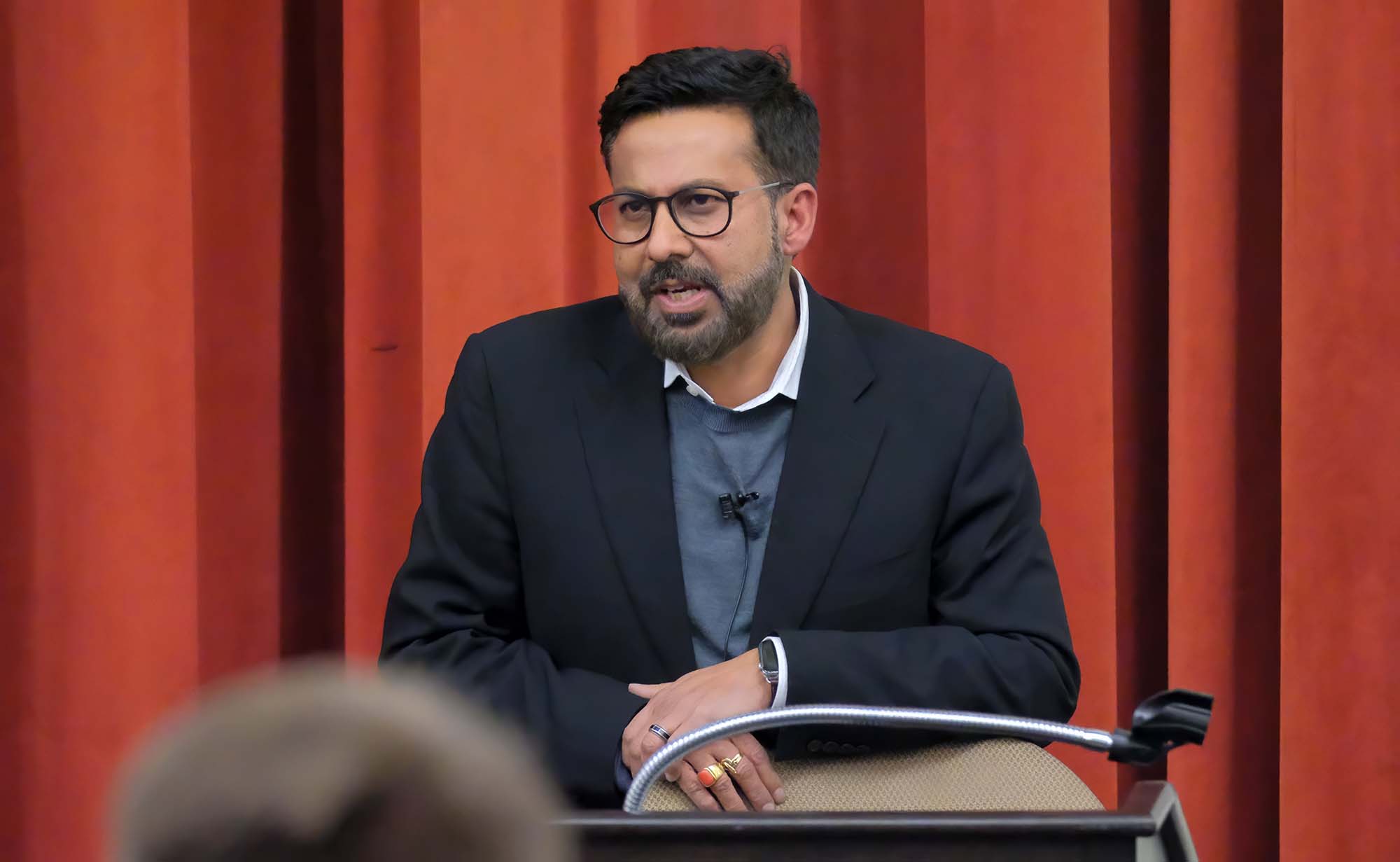 "We solve our client's biggest issues" EY's Raj Sharma on the future of business
EY is considered one of the Big Four accounting firms and has a long history in working with taxes and audits. But that's not the biggest part of its business anymore.
"It's bigger than our audit business. It's bigger than our tax business. It's bigger than our strategy business in that particular area. So in the last 15 years, the newbie that was created in 2008 has overcome and taken over every other practice. We're a $10 billion practice with goals to become $15 billion in three to four years," Raj Sharma said.
"It" is the EY consulting business, of which Sharma is vice chair of the Americas. "I get asked what we do, and I give a very simple answer. We solve our client's biggest issues. I wish I could give you a much more profound answer than that, but the answer is pretty simple. We bring the best of our abilities to solve the most complex problems of our client," he said.
And Sharma believes working in consulting is a reward of its own. "In which profession do you get an ability to constantly hone your skills, to listen to your clients, understand the problems, and build the multiple disciplines that we have within the firm to solve those client issues and see the impact of that?" he asked students at his Executive Speaker Series talk.
To move EY Consulting from a $10B to a $15B business, Sharma said, the company is working along several paths:
Bringing more technology into play: "For us to grow and reach the level of growth that we need to achieve, we have to fundamentally enable all those traditional businesses with technology. Today, we are hiring accounting majors with data science experience, today we are hiring accounting majors that have got some technology background."
Building industry growth practices: "How do we help banks transform? How do we help wealth and asset manage management companies transform? Look at the future of what that business would look like -- what products do they need to offer, what enabling technologies would they need? How do they take cost out? How do you create capital to be able to invest into these areas? And how do we implement the right systems and solutions to be able to realize that vision?"
Developing long-term clients: "If you're running a $15 billion business in consulting, you need to have clients that are really long-term clients for you, and you need to have services that are multiple year services."
Taking trust into new realms: "We have always, from the audit background, had the trust factor in our favor as well. Extending that brand that we have, but more so in the newer areas of trust, which is around cyber, around data privacy and other things."
Continuing to build a culture based on people: "How do we preserve the culture by hiring the right types of people who are bold in their innovation, bold in their vision perspective? The whole culture of partnership is about a stewardship of leaving a firm better than where you started. And those are the types of people that we are looking for who can come in, look at the services that we have developed, look at the services that we can innovate, and how do we take the firm to the next generation of that is out there."
Sharma noted the large number of Farmer School graduates who work at EY, including more than 80 at upper-level positions. "I actually look for people who are really curious and ambitious to learn new things, do new things. Be ready to take a chance, have an ability to work in a team. This is a team sport -- consulting is a team sport," he said.  "Ask to 'Get me on a project so that I can show how good I am.' Everything you've learned in the books and all that comes to life when you're actually in a client situation with a team."
"Client issues today are not going to be the same as tomorrow. So you constantly have to know what our clients are thinking about, how you can think a step ahead of it so that when the time comes, you're ready with the services that are required to offer them in that particular area," Sharma said.
He said that he's found EY to be more than just a place to work. "One thing you realize when you come to EY, it becomes your second family. So even though on projects, you feel like you're away from home and you're stressed, there's a lot of interaction that you have with your EY family that helps you also cope with a lot of what you go through," Sharma said. "I've generally always considered EY as my second family."