FSB students' firm helps others find paid internship opportunities
FSB students' firm helps others find paid internship opportunities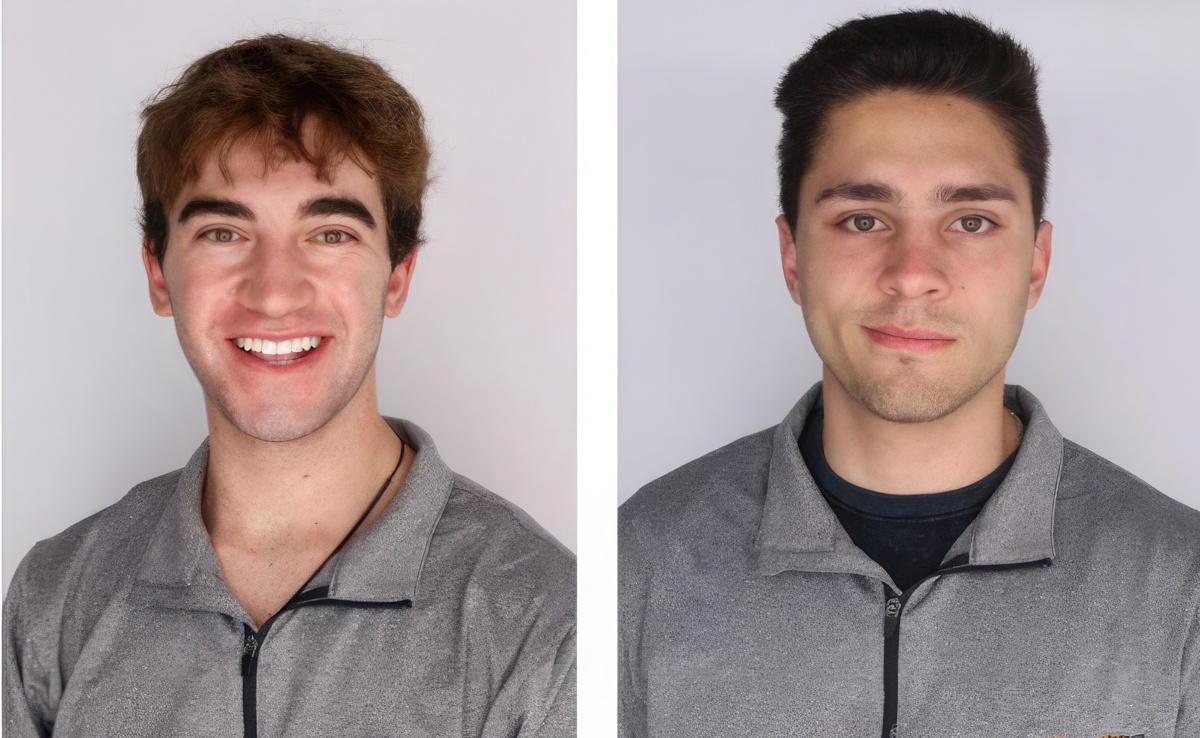 Around 96% of Farmer School of Business students take part in one or more internships before they graduate. But while many of them are paid internships, some are not. That's where FSB students Josh Schreiber and Sam Adler had a different idea.
"I was a little frustrated with unpaid internships just because I have to pay for my phone, gas, pretty much a lot of my things. I did a lot of research and found that 43% of internships are unpaid according to the Harvard Business Review," Schreiber said. "If you don't have the right student in the right company with the right fit, they're not going to be able to provide value or receive value from the company."
"So that's why I wanted to start GenZcruiting, to help both companies and students alike be able to actually find the right fit, to have a recruiting agency for students to get paid a decent wage, and for companies to be able to find and source talent that works for them, too," he said.
Much of the time, internship programs are aimed towards upperclassmen, which at the time, Schreiber and Adler were not. "I personally felt like I still had a lot of the expertise and the soft skills to be able to put myself in a working environment. But I was told constantly that, 'You're too young for that, you aren't ready for that yet,' even though I felt like I was myself," Adler said. "So being able to find and help students find those opportunities for students like me who feel like they're ready to be in the work environment and they just need the right connection. Show them the right company, the right opportunity, and just helping it happen from both sides, I think it's a win-win for everybody."
The concept is fairly straightforward. GenZcruiting will either reach out to companies or companies will reach out to them and communicate what they're looking for, their needs, qualities, characteristics that they're looking for, and the roles that they need to fill.
Schreiber and Adler then compare those needs with their list of student candidates, who have signed up through a link on the GenZcruiting website, put down their major and their passions, and from there we'll either match our Gen Zs to fit that role or look elsewhere to find candidates that would be optimal. "We source mainly from Miami, but we also have University of Michigan, Michigan State, Indiana, and Princeton, too," Schreiber said.
GenZcruiting also targets companies that are smaller firms that might have smaller budgets and staffing for seeking interns. "That's where we find our target niche and our impact as well, being able to provide a freelance resource to companies who need it, but don't always have that same need," Schreiber said. "I think it's an area where it's helpful because being able to see small companies grow and be able to obtain top talent is, in my opinion, a lot more rewarding than seeing a corporation put someone through a cycle."
"We're pretty much a headhunting firm in the internship niche. We're able to take three to five students that we think perfectly identify what the organization's rules are and then able to match that up based off of the student network," Adler said.
During the next school year, Schreiber said they hope to roll out another aspect of the company. "We're in the process of rebranding as Recruiting as a Service (RaaS) to empower students to refer their peers to internship openings for a monetary reward."
And while it may seem that a company started by business students would be focused on placing business students, the pair said that their service isn't exclusive to business students. "We are 100 percent open to any major and any student, as long as they show a will to be motivated, a will to learn, and a will to really provide value to the company and be able to make an impact there," Schreiber said.