Dauch, Krueger to lead FSB Business Advisory Council
A pair of Farmer School alumni will co-lead the Business Advisory Council.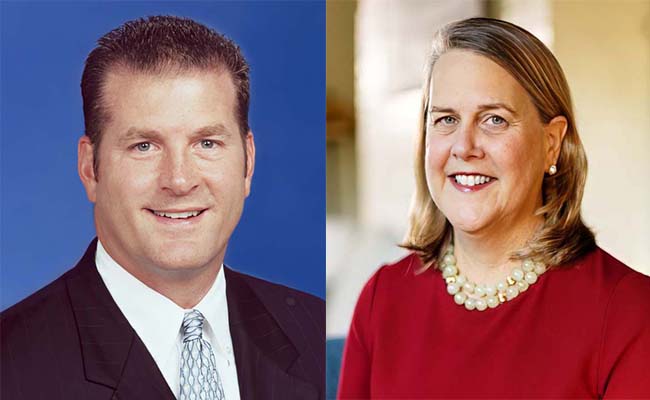 Jenny Darroch, dean of the Farmer School of Business and Mitchell P. Rales Chair in Business
Leadership, announced the appointment of Nina Leigh Krueger, CEO and President of Nestle
Purina PetCare Company, and David Dauch, Chairman and CEO of American Axle and
Manufacturing, as co-chairs of the school's Business Advisory Council (BAC).
Darroch noted, "While the BAC meets twice yearly, the work of the group and its committees is
ongoing throughout the year. They keep the school advised of shifts, trends, and changing
priorities in the business landscape and provide invaluable insights and strategies to ensure that
our students and faculty remain ahead of the curve. It is the co-chairs who orchestrate this
important work, and their willingness to assume this responsibility speaks volumes for them as
individuals and as alumni."
Nina Leigh remarked, "I am honored to serve the Farmer School in this capacity. I look forward
to collaborating with Jenny, the BAC, and the faculty as we work to achieve our goal of being
the best undergraduate business school in the nation."
David commented, "I am both an alum and the parent of two Miami grads. As such, I have seen
how Miami students benefit from the dedication of faculty, staff, and alumni. I'm happy to be
able to give back to the school that gave so much to me and my family."
Dauch and Krueger began their two-year term as co-chairs on Sept. 1.