Miami University offers a diverse array of non-credit programs designed to meet the diverse educational needs of individuals seeking professional development, personal enrichment, or skill enhancement. These programs are thoughtfully crafted to provide accessible and flexible learning opportunities for learners of all backgrounds and experience levels. Whether you are looking to acquire new skills, stay current in your field, or explore a new area of interest, non-credit programs offer a dynamic and supportive learning environment. With a commitment to excellence in education, these programs reflect Miami University's dedication to lifelong learning and its mission to empower individuals to reach their full potential.
A non-credit program at Miami University may be held online, on campus, or another location, or as an education abroad/away program. They do not offer academic credit but may offer personal or professional skill improvement, career training, or personal enrichment for students of all ages.
Continuing Education at Miami offers its own non-credit programming, such as our Institute for Learning in Retirement and ed2go. We also support Academic Affairs departments to establish and maintain high-quality programming.
Some non-credit programs are eligible to offer Miami University Continuing Education Units (CEUs), which are typically given in training or job enrichment courses at the rate of one unit for every ten hours of instruction. Continuing Education manages the CEU transcript process. Please click below if you would like to request a CEU transcript.
Search available Education Abroad/Away non-credit travel programs based on one or more criteria.
The Institute for Learning in Retirement at Miami University promotes opportunities for individuals 50 and older to enrich their lives as they explore areas within science, the arts, society, technology, literature, languages, business, economics, and other subjects of interest. In addition, opportunities are presented to become acquainted with community needs and to link individual talents and interests to those needs.
Miami offers non-credit online career and professional development programs through our partnership with ed2go, a national leader in accessible online education.
Continuing Education
Global Initiatives' Continuing Education offers and administers a variety of credit and non-credit programs that broaden the traditional Miami classroom experience for learners of all ages.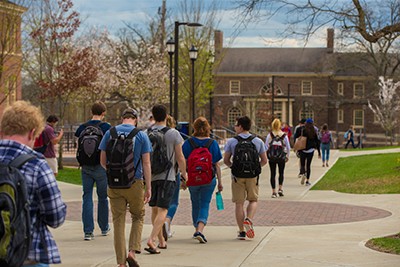 Contact Us
214 MacMillan Hall
531 E Spring St.
Oxford, OH 45056

513-529-8600
513-529-8608 (fax)
global@MiamiOH.edu