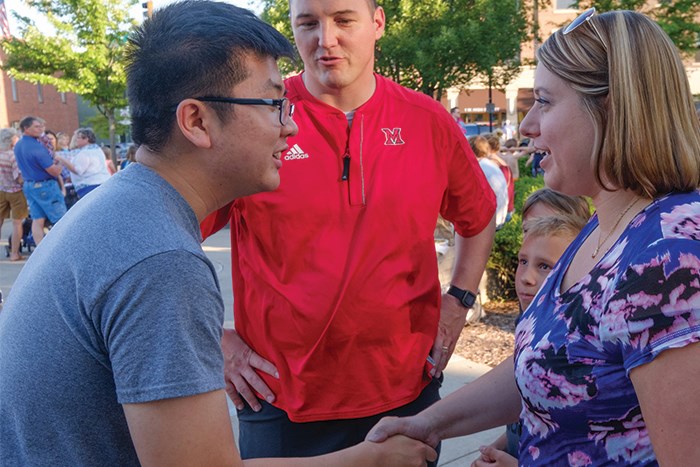 Global Friendship Programs
We aim to develop intercultural perspectives and build international relationships between Miami University, the local communities, and people from around the world.
International Students and Scholars
Social Media
Sign-Up for Email Updates
Use the link below to sign up to receive emails from ISSS. Please note that if you are currently enrolled in Miami University courses as an international student or scholar, you will automatically be added to this list.