Christ University Lays Groundwork for New Collaborations
Guests from India meet with campus leadership to plan study abroad and articulated degree program initiatives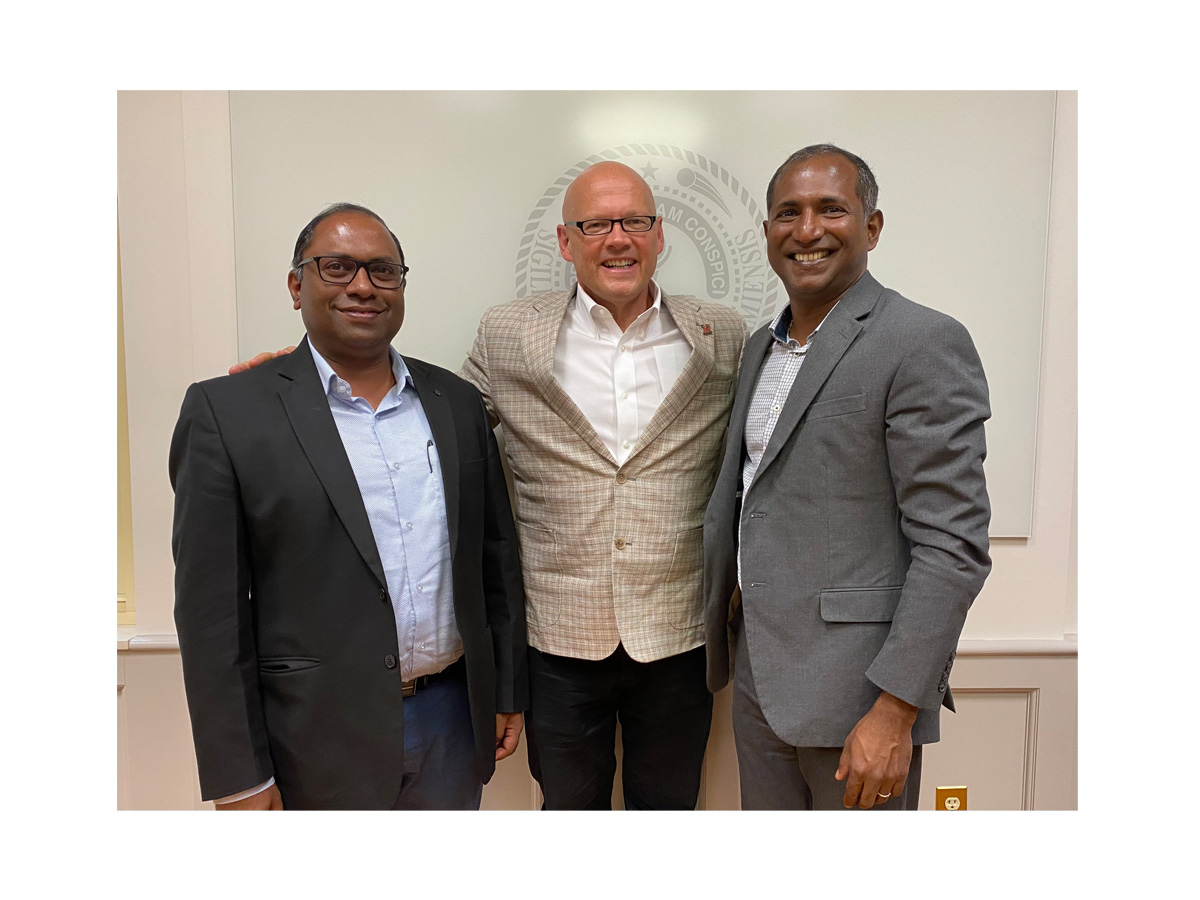 Fr. Viju P D and Fr. Lijo Thomas with President Crawford
The recent visit of professors Fr. Lijo Thomas from Christ University in Bengaluru, India, and Fr. Viju P D from the Christ University campus in New Delhi, marked a reunion of institutional partners and a chance to plan for the future.
In addition to meeting with President Crawford and representatives of Global Initiatives and FSB Global Programs, Thomas and Viju met with deans and faculty across the university. Their main objective was to restart discussions that had begun prior to COVID, including a study abroad experience for Miami students at Christ and articulated degree programs in several academic areas.
They also met with representatives from several of Miami's leadership programs, including Lockheed Martin Leadership Institute in CEC and the Mid-American Conference Academic Leadership Development Program to get ideas for enhancing their own Leadership Chair at Christ.
Karla Guinigundo, director of global partnerships, said, "Miami's partnership with Christ University is one that we consider to be a strategic partnership that permeates multiple academic areas and has faculty engaged across the institution."