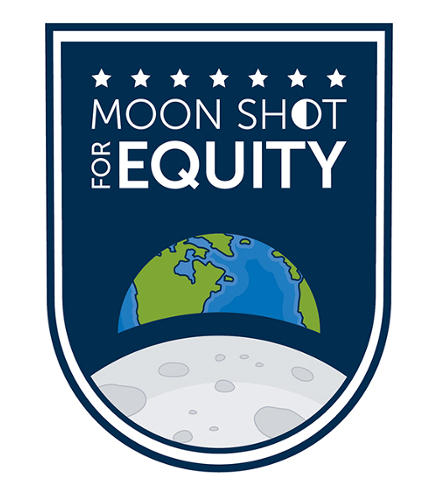 "Eliminating equity gaps in education is one of the most important things we can accomplish in our region, state, and country," said Miami University President Gregory Crawford. "Miami University is honored to partner with other higher education institutions to make a commitment to providing equity-minded educational experiences, advancing student success, and serving as a model for other colleges and universities around the globe."
On September 15, 2021, Miami University formally joined the EAB Moon Shot to Equity initiative to demonstrate their unwavering commitment to ensuring equitable access and opportunities for all students, but especially for those that are often left behind due to equity barriers to success.  Miami University has partnered with three other greater Cincinnati and northern Kentucky universities who have agreed to work together in taking steps to improve the quality of life within our region.  
Moon Shot for Equity Regional Partners
Cincinnati State Technical and Community College
Frequently Asked Questions
Participating institutions formally agree to systematically remove barriers to success by assessing current practices and then implementing researched based, best-practice initiatives.
Data show that barely half of all Black and Latinx students who enter college earn their undergraduate degree within six years compared with nearly 70 percent of White students.
First-generation students and those from families with lower incomes also graduate college at significantly lower rates than students from more privileged backgrounds, regardless of race.
Our students work, live, and learn throughout the southwest Ohio northern Kentucky area. They are not constrained by the boundaries of one community. These regional collaborations between schools are critical to establishing common academic pathways that allow students to move between two- and four-year institutions and earn a degree more quickly and efficiently. Streamlining credit transfers between institutions and accelerating time to degree are significant aspects of the equity challenge. We can make the greatest impact on their lives if we collaborate to achieve common goals that impact our students regardless of where they reside or take classes.
Regions will be selected based on their collective track record in the following areas:
Improving student outcomes through innovation
Advancing commitment toward continuous improvement
Practicing transparency in regard to their institutional and regional efforts
Willingness to share insights and learning with other colleges and universities
EAB's role and responsibilities include the provision of these benefits across Moon Shot for Equity regions:
Leadership Institute: Change Management and Equity Skill-Building: EAB will facilitate a cohort-based Leadership Institute to develop equity-minded practitioners armed with exceptional change management skills to uphold the Moon Shot principles and drive and sustain change throughout the region.
Best Practice Research: Regions will have access to evidence-based best practices and policies that already have been deployed at scale across institutions, while rapidly contributing their own groundbreaking discoveries.
Student Success Management System Technology: EAB will deploy at scale a common student success technology. This will create a nearly seamless approach and infrastructure to collectively identify obstacles, collaboratively design interventions, rapidly compare results, and urgently deliver improvements.
Implementation Expertise and Project Management: EAB will provide regions with a dedicated consulting team tasked with providing regions with a structured, measurable, and deadline-driven timeline to implement practices and policies. As new areas of opportunity are determined for each region, EAB will work with ecosystems to provide technical experts and support.
Data Transparency, Metrics Alignment, and Assessment: EAB will facilitate the use of common metrics for measurement, comparison, and assessment of our progress and success for rapid adjustment and improvement.
Convenings: EAB will organize and convene equity regions virtually across the year to efficiently share results, engage in thoughtful discussions, and facilitate structured work sessions.
Moon Shot for Equity Team
Inquiries regarding the Moon Shot for Equity initiative should be emailed to MoonShotForEquity@MiamiOH.edu. 
Members of the news media who would like more information or to interview a member of Miami University's team should contact Jessica Rivinius, director of news and media relations, at rivinius@MiamiOH.edu or 513-529-3589.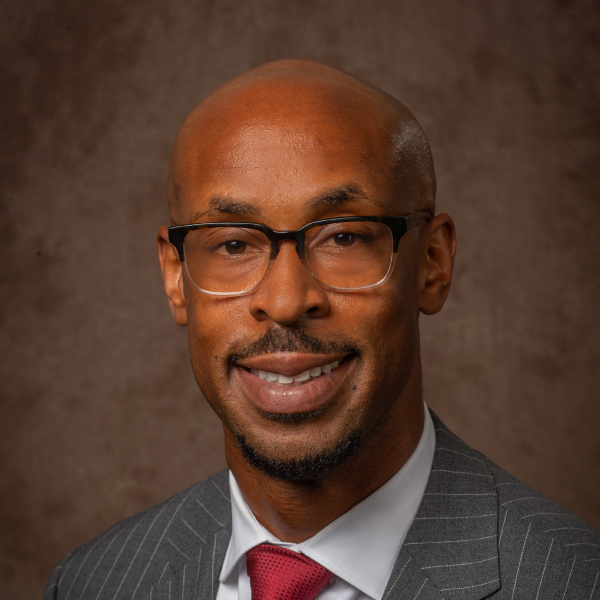 Ande Durojaiye
Vice President for Miami Regionals
Dean of the College of Liberal Arts and Applied Science

Tonia Hyllengren
Regional Assistant Dean for Academic Success

Amy Bergerson
Associate Provost and Dean for Undergraduate Education