Josh Anderson, Manager, Clinical Assistive Technology, Easterseals Crossroads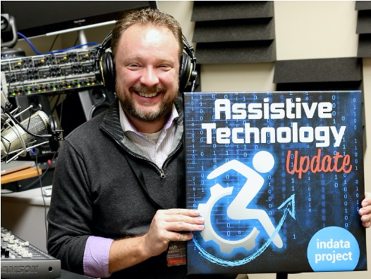 Josh has worked at Easterseals Crossroads since 2011, first in employment services and then moved to the assistive technology department. In 2016, he was promoted to the manager of clinical assistive technology. Josh holds a Bachelor of Public Affairs in nonprofit management with a minor in sociology and is a RESNA-certified Assistive Technology Professional (ATP). In 2018, Josh took over hosting duties of Assistive Technology Update, the #1-ranked assistive technology podcast. Josh is also a panelist on the podcast "ATFAQ – Assistive Technology Frequently Asked Questions."
Josh has "always had a drive to help others achieve their goals and realize their full potential, which led me to Easterseals Crossroads." As an assistive technology specialist, he assists individuals with disabilities in achieving their goals in life with the assistance of technology. Josh's personal mission is "to be the best he can be for his consumers, family and friends and to have a job that has meaning helping others." He strives to have fun in everything he tackles and makes the process enjoyable for all his consumers..
Dan Darkow, Assistant Director, Miller Center for Student Disability Services, Miami University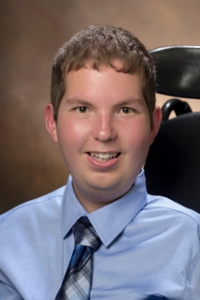 Dan Darkow received his BS degree in management information systems from Wright State University and MS in Student Affairs in Higher Education from Miami University. His experience includes working in residence life and serving disabled students. Ensuring disability access and inclusion is at the forefront of his personal and professional lives. He views disability as a powerful identity and recognizes the sociopolitical nature of claiming disability. Dan values his connection with disabled and non-disabled students and actively works to create a culture of access. He is currently Assistant Director in the Miller Center for Student Disability Services and adjunct instructor in the Disability Studies program at Miami University. His research interests include disability access and disclosure, accommodation usage, and the experience of disabled college students. He can be reached by email at: darkowdc@MiamiOH.edu
Laura Fathauer, Web Content Accessibility Specialist, Miami University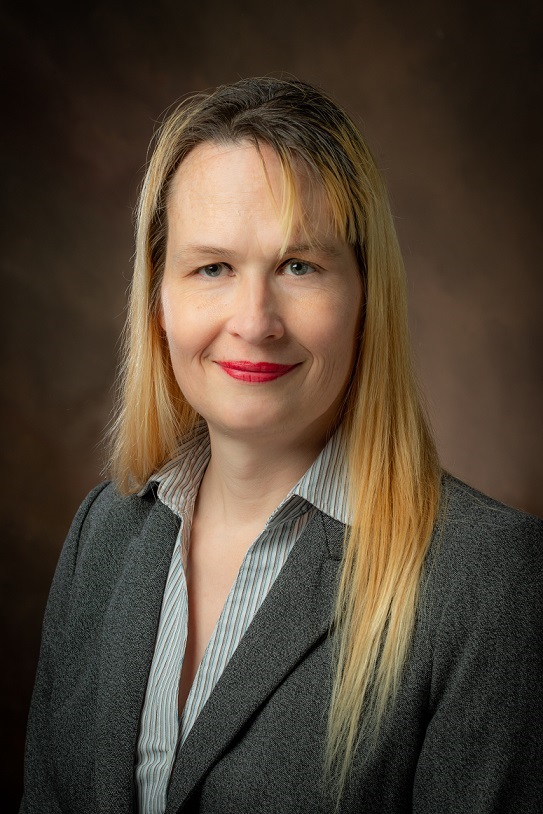 Laura Fathauer is the Web Content Accessibility Specialist at Miami University. She previously worked as the Web Accessibility Coordinator at Ohio University, and in the Digital Accessibility Center at The Ohio State University. She is currently working on her dissertation in the history of higher education through OSU.
Cyndi Govreau, Instructional Designer and Technology Specialist, Office of eLearning, Miami University

Cyndi Govreau has worked in higher educations for more than 20 years. Prior to coming to Miami University, she was the project manager for online learning at a for-profit institution with 28 campuses across the country. She earned her master's degree in Teaching and Learning fully online.
As an instructional designer, Cyndi can help faculty transform courses into engaged learning and creative learning opportunities. Working with faculty allows her to share her passion for engaged learning and to positively impact each and every student. We all know that no single approach works for every student, every course, and especially not for every faculty. Cyndi works to find what works for you in your course and ensures that it aligns with the learning objectives.
Autumn Meade, Accessible Technology Coordinator, Miami University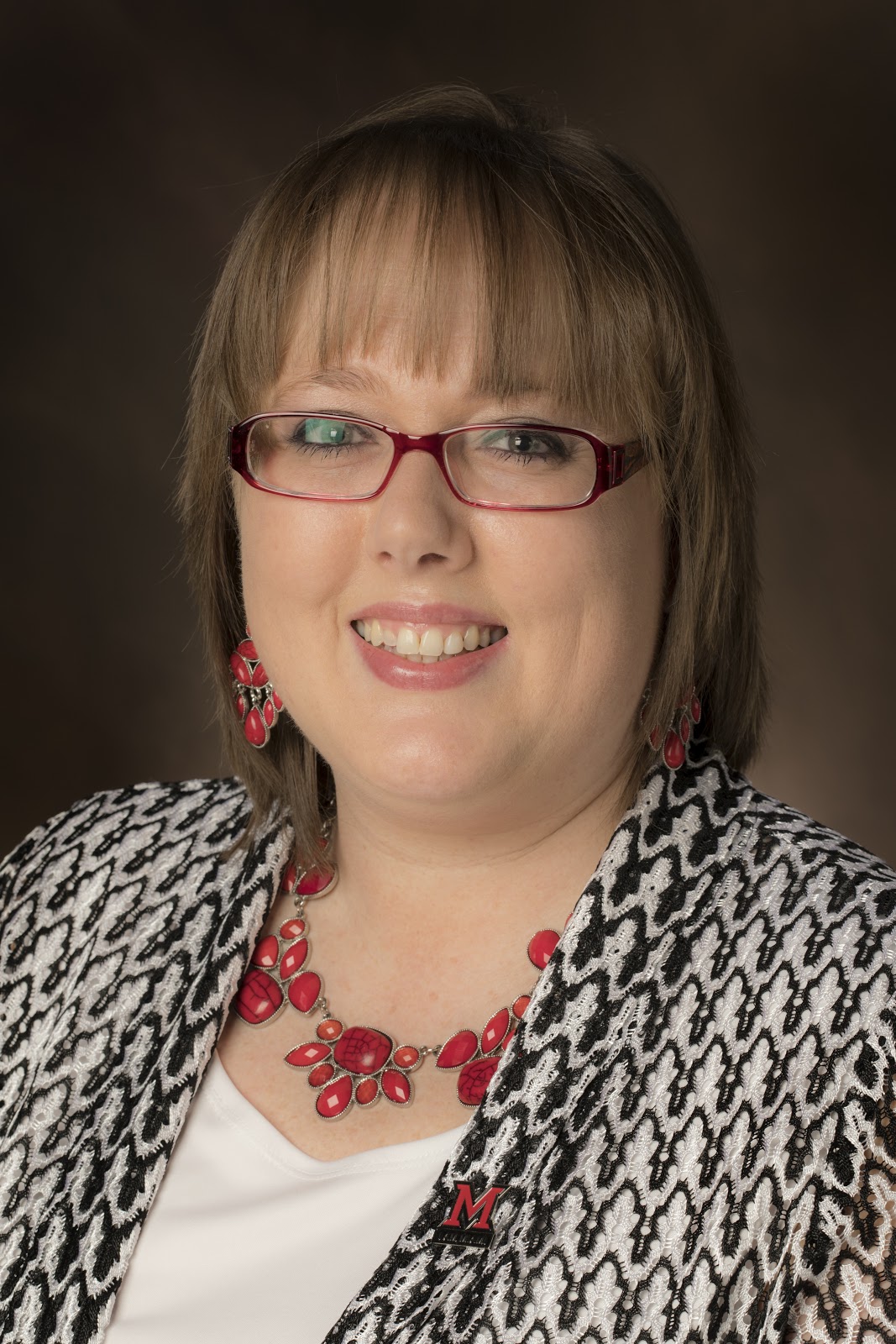 Autumn studied Applied Sociology and Family, Gender, & Society at Miami University Regional Campuses. She received her degree in 2011. Autumn worked as a student employee and she grew an excitement for higher education while completing her degree at Miami. Following graduation, she worked as the office coordinator for the English & Foreign Languages Department at Augusta University in Augusta, Georgia. However, Autumn has a passion for Miami University and knew she wanted to come back. She fulfilled this goal and returned to Miami in 2014 as the Technical Support & Accessibility Specialist for the Regional E-Campus department. She joined the AccessMU team as the Accessible Technology Coordinator in December of 2017. Autumn is a Certified Professional in Accessibility Core Competencies. In her free time, Autumn loves to spend time with her nieces and nephew. She also enjoys cooking, movies, and traveling.
Sean Poley, Director, AccessMU Center, Miami University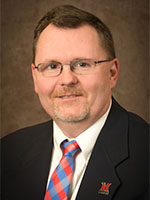 Sean coordinates Miami's accessible technology efforts and works closely with constituents across the University to ensure that accessible technology is seamlessly integrated to meet the needs of students, faculty and staff. Central to his mission is a focus on training and outreach, with special emphasis on bringing all interested parties to the table to raise awareness and improve accessibility throughout Miami. He holds a bachelor's degree in Human Development and Family Studies from Penn State and a master's degree in Social Work from the Hunter College School of Social Work. He is a veteran of both the U.S. Air Force and the PA Air National Guard.
Elias Tzoc Caniz, Department 
Head, Create and Innovate

, Miami University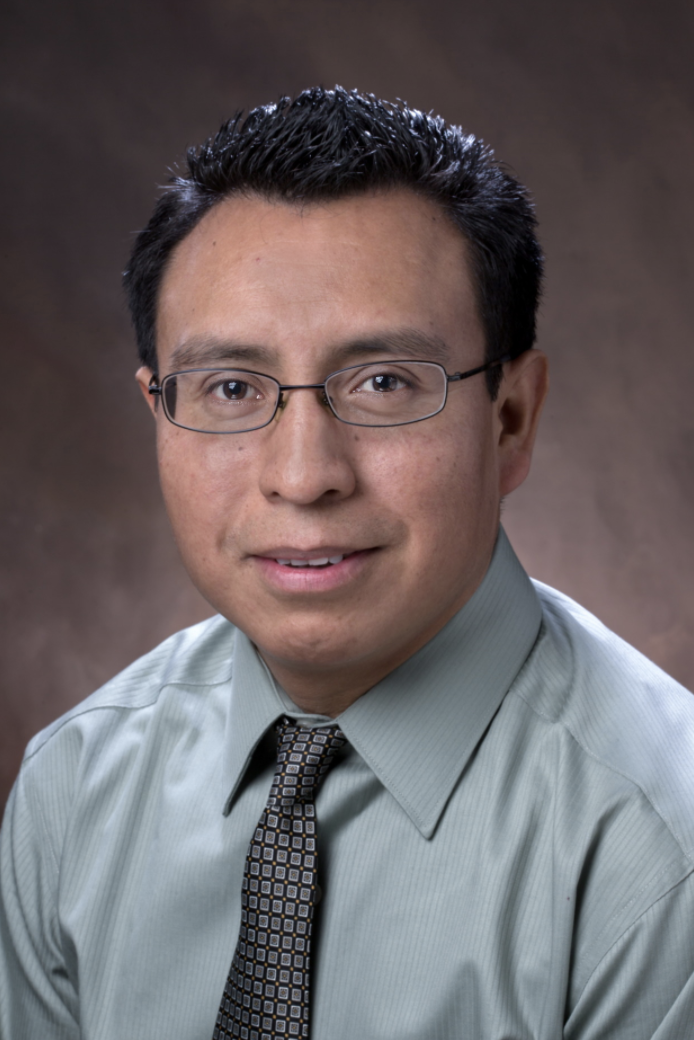 Elias Tzoc, originally from Guatemala, received his MS in Information Studies from the University of Texas at Austin. He joined Miami University in August 2007. He is currently the Head of the Create and Innovate (C+I) Department in the University Libraries. The C+I team is a group of 7 creative librarians and technologists working on innovative, inclusive, and entrepreneurial library services that support transdisciplinary research and scholarship at Miami University. His work/research interests include innovation, experiential learning, open scholarship, diversity, and leadership.