Lisa Ellram and Robin Vealey awarded the Benjamin Harrison Medallion
Two professors honored with Miami's most prestigious career faculty award for 'outstanding contribution to the education of the nation'
Lisa Ellram and Robin Vealey awarded the Benjamin Harrison Medallion
Miami University has honored two professors — Lisa Ellram and Robin Vealey — with its most prestigious career faculty award, the Benjamin Harrison Medallion.
The Medallion is awarded annually for extraordinary and sustained contributions related to teaching, research, and service over the course of their career at the university.
Ellram, University Distinguished Professor and James Evans Rees Distinguished Professor of Supply Chain Management, and Vealey, professor of Sport Leadership and Management (SLAM), have received the award for "outstanding contribution to the education of the nation."
They were selected for achieving the highest standards of teaching, attaining significant stature within their field, their record of outstanding and enduring service to Miami, and for recognition of influence beyond their primary discipline.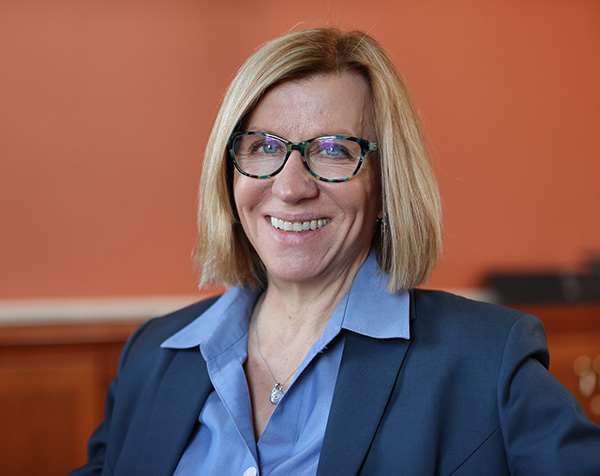 Lisa Ellram 
Ellram was among the first researchers to apply theory to the concept of supply chain management and bring it into the academic literature. In recognition of her pioneering efforts, she was featured in the 2017 book, "The Grand Authors in Logistics and Supply Chain Management" with the chapter "Lisa M. Ellram. A pioneer of theory of Supply Chain Management."
Her impact goes beyond her work as the James Evans Rees Distinguished Professor of Supply Chain at the Farmer School of Business. She has positively enhanced the lives of numerous students, colleagues, professionals, and society as a whole. Her reach is worldwide. 
"Lisa is quite simply the kind of person that people admire because she works hard and she stays laser-focused on how that work can benefit others, but she does so selflessly and with a constant focus on people," one nominator wrote.
Ellram has been recognized as one of the "Best Business and Management Scientists" both nationally and globally by Research.com, and in 2019 she received the Operations and Supply Chain Management Distinguished Scholar Award for the Operations and Supply Chain Division of the Academy of Management.
As one of the top 1% of cited scholars globally in a 2020 study by Stanford University , Ellram also was named one of the top 50 most influential/impactful supply chain management scholars in a 2019 article published in Supply Chain Management. She also was selected as one of the "100 Most Influential Women in Supply Chain 2020."
As a University Distinguished Professor and the Rees Distinguished Professor of Supply Chain, Ellram focuses on sustainability; buyer-supplier relationships; services purchasing and supply chain management; offshoring and outsourcing; and supply chain cost management. 
Her publications have been cited more than 37,000 times on Google Scholar. In 2010, Ellram was noted as the most cited author of articles published in the three top logistic journals (Journal of Business Logistics, International Journal of Physical Distribution and Supply Chain Management, and International Journal of Logistics Management) over a 15-year period. 
Ellram wrote and annually updates a cutting-edge, interactive digital textbook on supply chain that has been adopted by many institutions, including Ohio State, Arizona State, Iowa State, and Brigham Young universities. 
She received Miami's Creativity and Innovation Award in 2022 for her drive to incorporate more environmental and social sustainability content in the classroom, research, and university practice. She also was named the 2018 Distinguished Scholar Award for a faculty member in business, education and social sciences. 
"She is a passionate, caring, and engaged teacher, and contributes significantly to the missions of Miami University, her profession, and the global community," another nominator wrote.
An important contributor to supporting the Farmer School of Business' accreditation through the Association to Advance Collegiate Schools of Business, Ellram helped establish the process for the significantly revised Master of Business Administration (MBA) accreditation.
Ellram has also worked toward supporting all aspects of environmental sustainability at Miami. As chair of the Carbon Offsets subcommittee of the Climate Action Task Force, she was part of the development of a plan for achieving emissions reduction, along with teaching and developing coursework in sustainability at both the graduate and undergraduate levels.
A 2022–2023 Fulbright Distinguished Chair in Business and Economics, Ellram has presented her work in more than 25 countries and has been a visiting scholar at six international universities. She is currently finishing a research semester at the Hanken School of Economics in Helsinki, Finland, where she is studying the circular economy to better understand the environmental implications. This relatively new concept – waste is reduced by returning packaging to retailers – has drawn attention as a way to mitigate environmental damage. 
Described as approachable, helpful, and respectful, Ellram makes it evident that she cares about the well-being and growth of everyone in the Miami community.  "Lisa embodies everything that the Benjamin Harrison Medallion represents," a nominator wrote. "She is a teacher-scholar in the truest sense of the term … Lisa has achieved all she has while keeping at the fore her deep care and respect for every person and every community she touches. Lisa is not just a member of the Miami community and others that she serves – she works to sustain their futures."
A member of the Editorial Review Board for the Journal of Business Logistics, Ellram  served as co-editor-in-chief of the Journal of Supply Chain Management from 2007-2016 (and has been that publication's ombudsman since 2016) and currently is senior associate editor of the Journal of Purchasing and Supply Management.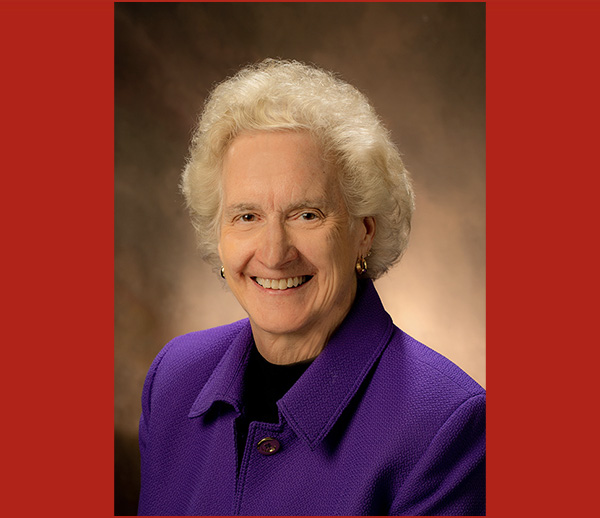 Robin Vealey
For Vealey, understanding and pursuing the achieving mentality is not merely confined to her academic expertise as a professor of Sport Psychology. It embodies the entirety of her life and work. Examples of her celebrated accomplishments and contributions resonate everywhere. 
Although she has contributed to a wide range of research topics, among her most significant contributions to the field include groundbreaking work on sport-related confidence, competitive anxiety, burnout, and mental performance. These areas also influenced her service work as a consultant for Miami's tennis, volleyball, and women's basketball teams, as well for numerous individual athletes across the university. Beyond Miami, she has also served in similar capacities for U.S. Ski and U.S. Field Hockey teams.
"Some faculty are excellent in research, others are excellent in teaching or in service," a nominator said. "But Dr. Vealey is that rare faculty member who makes significant contributions across all three areas. Miami University should feel honored to have a faculty member with the dedication, commitment, and excellence that Dr. Vealey brings."
Throughout her widely acclaimed and illustrious career, Vealey has authored or co-authored six books including "Successful Coaching," "Coaching for the Inner Edge," and "Best Practice in Youth Sport," as well as 80 journal articles and book chapters, many of which include the work of her students. 
She has given more than 300 scholarly presentations and keynote addresses around the world, including Thailand, Australia, South Africa, China, Spain, Italy, Germany and the United Kingdom.
"Dr. Vealey has certainly attained national and international stature in the field," a nominator said. "Having spent much time with her at conferences and in professional settings, I have seen the many students and the number of professionals who flock to her seeking 'just a little bit' of her time."
Inside the classroom, Vealey has consistently proven herself to be an inspiring mentor and enduringly engaging educator. 
"Students are always impressed with the energy, charisma, vigor, and interest she shows each semester in her classes," another nominator said. "Her passion for both the material she teaches, as well as for the students with whom she interacts, is quite impressive. She has been one of the primary anchors in our graduate program as she has supervised and chaired many master's student research projects over the years."
To date, Vealey has published work with 45 students and has assisted nearly 150 with scholarly presentations. She has chaired 43 master's theses and more than 200 non-thesis-based master's committees, and she supervised almost 50 students for certification, which another nominator called "truly impressive" numbers.
Her success in the classroom is also reflected in the additional honors she's collected over the years including the Distinguished Award for Excellence in Graduate Teaching and Mentoring, the Hays Distinguished Mentor Award, and the Outstanding Teaching and Advising Award.
During her time at Miami, both within her department and across campus, she has served on more than 200 committees of which she was not the chair. 
Further cementing her legacy as a preeminent leader in her field, Vealey has served in several high-profile leadership roles as the president of the Association for Applied Sport Psychology, which is the largest and most important sport and performance psychology organization in the world. She has also served as editor of The Sport Psychologist, among the field's most influential and esteemed journals. 
With a storied career as celebrated as Vealey's, perhaps the best way to sum her life and work is to quote from her own personal philosophy of teaching, research, and service: "As a person, my 'why' is to become the best version of myself, to connect genuinely with people …[and] to be transformational, for myself, my students, and my field.
"Although trite to say, my teaching, research, and service are symbiotic as I follow my why, pursue greater understanding of the achieving mentality, and work to provide leadership for my university, my students, and my field," she continued. "I will always be grateful for the opportunities Miami has provided me to personally and professionally evolve and to be in a position to influence others in their evolution."