Welcome to the META Collective:  Multifaith Engagement for Transformative Action!
We are Miami students, staff, faculty, and other members of the local community.
We differ from each other in the religious beliefs, spiritual practices, or secular philosophies we follow.
We come together, across those differences, to promote inclusion, understanding, and justice for all.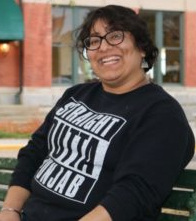 META Collective tri-chair Simran Kaur, a graduate student in Student Affairs in Higher Education, has published
an essay at the blog of Convergence
, a national organization that promotes religious, spiritual, and secular diversity in higher education. In her essay, Kaur recounts a tense encounter she had during a classroom presentation around the concept of "Christian privilege," and she reflects on what it means to "embrace tolerable discomfort" in interfaith work.