International Student and Scholar Services
International Students and Scholar Services provides international education services, consulting assistance, programming activities, and advocacy leadership in support of the University's international education goals.
We help students, faculty and staff, academic departments and divisions, other campus units, and the administration to expand the international dimension in learning, teaching, research, creative activities, and service. We are located in room 214 on the second floor of MacMillan Hall on Miami University's Oxford, Ohio campus. Our staff are available to assist you from 8:00a.m.-12p.m. and 1:00-5:00p.m., Monday through Friday (7:30-4:30 during the summer).
Use SSC Campus to make an appointment with an ISSS advisor
SSC-Campus: Scheduling Tips
Login to SSC-Campus
Note: If your home screen does not say Student Home, click the triangle drop-down menu and select Student Home
Choose Set Advising Appointment.
Tell us why you'd like to meet with an advisor
Choose the correct option
Choose Location
Select your advisor; students should only schedule appointments with their assigned advisor. Many faculty advisors do not use SSC-Campus to schedule appointments. Please visit your faculty advisor during office hours.
Select Morning or Afternoon then choose an available time.
Note: If you can't find a time that works for you, we offer drop in advising Monday through Friday 1:30-4:30. Students are seen on a first-come, first-served basis. There are usually 2 advisors available for quick questions (10 minutes or less) during drop in advising.
Enter comments regarding your visit then Confirm Appointment.
You will receive an email confirmation of the appointment.
SSC-Campus: How to Cancel an Appointment
Login to SSC-Campus
On the right-hand side of the home screen select your meeting in Upcoming Appointments.
When the dialogue box pops up, choose Cancel My Attendance in the bottom left-hand corner.
Select a reason from the drop-down menu and add a comment. Then, click Mark as Cancelled.
You will see Appointment Cancelled along with your comment. Click Close to exit the dialogue box OR click your name on the left side menu to reverse your cancellation.
You and your advisor will receive an email notification with the cancellation.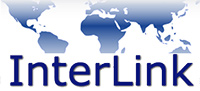 Interlink provides online services for
international students, scholars and staff



WeChat
Search MiamiOhISSS and follow us!