Voices Intergroup Dialogue
What is Intergroup Dialogue?
Intergroup Dialogue (IGD) is an academic initiative for leveraging diversity as an institutional resource and an evidence-based strategy for moving the campus climate needle. Based on a theoretical model developed and researched for over 30 years by University of Michigan and a cohort of peer institutions, IGD brings together participants from different social identity groups in a sustained and facilitated learning environment. Through sustained dialogue with diverse peers that integrates content learning and experiential knowledge, IGD encourages participants to be intellectually challenged and emotionally engaged. These facilitated relationships influence participants' understanding of their own and others' experiences in society and cultivate individual allyship and collective agency to effect social change.
With respect to IGD for students, there is an increasing number of student IGD programs nationwide. Therefore, IGD represents an opportunity to assess the value of a diversity education effort across institutions.
Miami's Voices of Discovery is an intergroup dialogue program piloted by Global Initiatives in Spring of 2019 and assessed by Miami's Discovery Center. When combining the last 3 semesters of student survey data, Voices students reported gains consistent with those of University of Michigan's peer cohort in many significant measures. Voices students reported larger positive changes in communicating with people from other groups, confidence levels of taking self- and other-directed actions, confidence levels of intergroup collaboration, anticipated post-college involvement in redressing inequalities, involvement in social justice activities at Miami, and skills in dealing with conflict.
How can it help?
New knowledge, awareness, mindsets, and active listening skills acquired through the practice of IGD serve to help individuals communicate better at school, in the classroom, and on the job.
How to Register (for Miami Students)
Option 1: IDS 253 (3 credits) Voices of Discovery: Intergroup Dialogue
Fall 2020 (CRN #: 77687): Meets online with synchronous virtual sessions
Option 2: IDS 151 (1 credit) Diversity Seminar
Fall 2020 (CRN #: 77813): Meets online with synchronous virtual sessions
Option 3: Intro to Voices Co-Curricular Program
Intro to Voices (ITV) is a free, 8-week co-curricular version of Voices of Discovery. Only students in courses sponsored by a faculty member offering credit for completion of ITV are eligible.
ITV features:
Two hours of co-facilitated, peer dialogue once per week for up to 8 weeks;
Short reading assignments; and
Credit awarded for successful completion of ITV via a sponsoring course.
Registration
Miami students in a faculty-sponsored course may register beginning Fall 2020.
How to Enroll a Course (for Faculty)
Faculty Course Registration is FULL for Fall 2020. Please check back for Spring 2021 information.
All Miami faculty members are eligible to embed the co-curricular version of Miami's Intergroup Dialogue program, Intro to Voices (ITV), into their 2020-21 course/s (graduate and undergraduate). The Center for American and World Cultures (CAWC) offers ITV at no cost to faculty or students.
ITV is an 8-week program that runs parallel with the V sprint schedule--beginning the second week of the full term. Students select which night per week (Monday, Tuesday, or Wednesday) they wish to participate.
Learn more about Intergroup Dialogue theory and practice in higher education.
Complete 3 simple steps to enroll your course!
Offer
Decide what course credit/points you will offer students if students successfully complete ITV. The more substantial the credit the more fully your students will participate and the more likely they will complete the program.
Examples include:
Credit in lieu of an exam or paper
Credit in lieu of a group or community engagement project
Credit in lieu of assigned readings or event attendance (not recommended unless a substantial part of the grade)
Credit via independent study
Some other point/course credit (excluding "Extra Credit")
Enroll
Enrollment is full for Fall 2020. Please check back for Spring 2021 options.
Promote
Insert the ITV program description provide to you by CAWC, along with your edits, into your syllabus.
CAWC will make one classroom visit during the first week of the full semester term to promote the program, answer questions, and share fliers with program details.
Important Dates and Notes
Faculty Course Enrollment Deadline: August 1, 2020
Classroom Visit Schedule: CAWC will visit your classroom the week of August 24.
Student Registration Deadline: Friday, August 28.
ITV Cohort Meeting Schedule: 8-Week V Sprint Term, August 31 – October 26 from 6-8 pm (students choose M, T, or W night cohort).
Accountability: CAWC takes weekly attendance, tracks student progress, and reports to you every week during the program.
Student Benefits: In addition to earning credit in your course, the CAWC provides students with a suggested resume/CV entry, documenting their completion of the program, and a "Certificate of Completion."
Assessment: Miami's Discovery Center conducts pre- and post-surveys, interviews students on completion, and provides qualitative and quantitative analysis of the program, which CAWC provides to you.
IMPACT Miami's campus climate.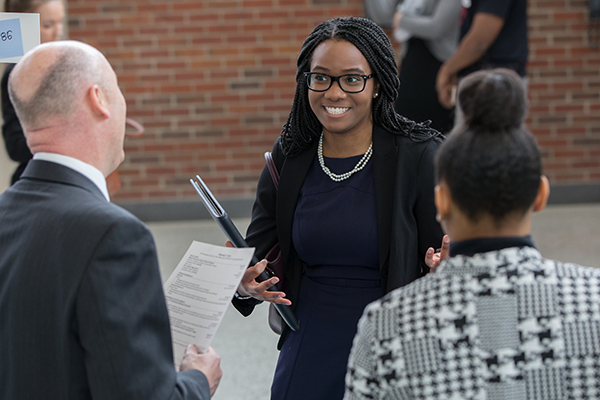 STAND OUT during internship and job interviews.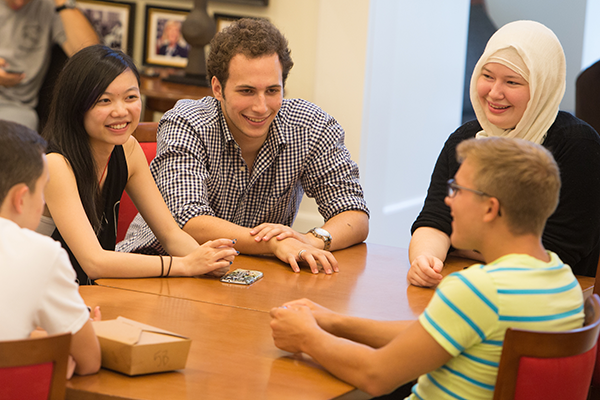 STRENGTHEN your global perspective.
SHARE your story and experiences.
Campus Partners
The Center's Campus Partners for the Voices initiative include: Black World Studies, Educational Psychology, Global Intercultural Studies, Justice & Community Studies, META Collective, Office of Diversity Affairs, Psychology, Residence Life, and Student Affairs in Higher Education.