Parking and Transportation
Accessible Parking
Accessible parking areas are available throughout campus. Students and visitors who require accessible parking are welcome to park on campus with their state issued disability placard. A university parking permit is required to be used in conjunction with the placard. Please contact the Bureau of Motor Vehicles in your state of residence for information about obtaining a disability placard.
Students with a state-issued disability placard may purchase a Miami student parking permit and submit a photo of the disability placard within the Miami Parking Portal. Students who have already been issued a Miami parking permit may email a photo of their disability placard to parking@MiamiOH.edu. Upon successful submission, students in possession of a disability placard and Miami parking permit may park in disability/accessible spaces throughout campus or adjacent unreserved spaces should the accessible spaces be full.

Drivers with disability placards must still pay parking meters and garage fees in pay-to-park areas.
ADA Transit Service
Miami University partners with Butler County Regional Transit Authority (BCRTA) to provide accessible bus service to all Miami campuses and the surrounding Butler County, Ohio area. BCRTA also offers ADA Paratransit Services. Students with temporary and/or permanent disabilities requiring accessible door to door transportation are encouraged to request paratransit service.
BCRTA Information:
Parking Permits
SDS does not issue parking permits or recommend elevated parking privileges. Students should use the accessible parking and transportation options available throughout campus. For more information on obtaining a parking permit contact Miami's Parking and Transportation Office.
FAQs
I recently had surgery or was injured, can SDS issue a temporary parking permit while I'm recovering?
SDS does not issue parking permits or recommend elevated parking privileges. Students experiencing a temporary injury are encouraged to use ADA Paratransit Service or request a temporary state issued disability placard from their medical provider. Temporary disability placards provide access to parking lots throughout campus and must be displayed in conjunction with a Miami issued parking permit.
Important: Once you have received a temporary disability placard, submit photo evidence via the Miami Parking Portal or by emailing parking@MiamiOH.edu.
Does Miami offer transportation to student parking lots?
Miami is pleased to partner with BCRTA to offer campus wide accessible bus and ADA transit services. These services can be used to access student parking lots.
Can SDS waive parking citations I received during a health crisis?
SDS does not waive parking citations. Please contact Parking and Transportation Services with citation appeal questions.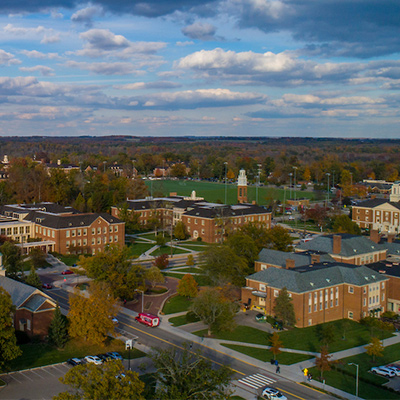 Contact Us
The Miller Center for Student Disability Services
304 Shriver Center
701 E. Spring St.
Oxford, OH 45056
sds@MiamiOH.edu
513-529-1541