Current and former students describe how they came to choose Miami, life as a Miami student, the value of a liberal arts education, their study abroad experiences and internships, and more.

Mhalicki Bronson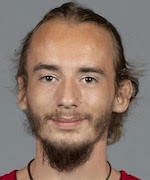 (Class of 2024)
"Miami was actually one of the only schools that offered both zoology and running. Miami has a good reputation with both, and I was really happy when I came on my visit. Miami felt more beautiful and well-kept than other universities that I was considering. Having been running since eighth grade and all through high school, the campus definitely had a really good feel to it."

Read what Mhalicki had to say about running for the Miami RedHawks Men's Cross Country and Track and Field Team.

Sarah Noonan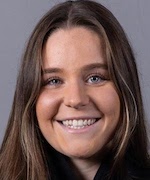 (Class of 2022)
"When I was nine, my synchronized skating team came to Oxford, Ohio for a competition, and I saw Miami's team and just fell in love with it. When I got back home, I made it my goal to make the team, and I put it on my wall—on a little Post-It Note—and I did it!"

Read what Sarah had to say about her experiences studying abroad in Luxembourg..
Wil Stevens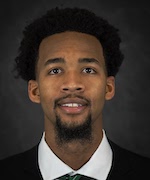 (Class of 2023)
"

I had a lot of friends that went to Miami. I'm an Evan's Scholar, which is a scholarship awarded to golf caddies. A bunch of my older friends from my caddie camp and golf club attended Miami, so I decided to take a look. I went to a boarding school in Massachusetts, so I definitely wanted to get closer to home in Chicago. Miami's location was good, and I could see myself fitting into the campus atmosphere.

"

Read what Wil had to say about the Miami RedHawk's Men's Basketball team.

Madison Miner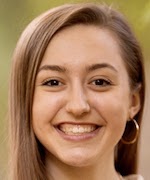 (Class of 2022)
"

I first heard about Miami through the skating world. Miami is one of the only schools where you can skate and be a varsity athlete at the university. From there, I came to campus for a tour and fell in love!

"

Read what Madison had to say about her time on the Miami RedHawks Synchronized Skating Team .

Corena Pincham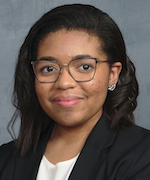 (Class of 2022)
"I have to say that Miami actually chose me. I was looking at Miami and a bunch of other schools during senior year, including a couple that I was able to visit. Miami ended up accepting me about a month after I submitted the application."

Read what Corena had to say about her experience studying abroad at Miami.

Mia Gordon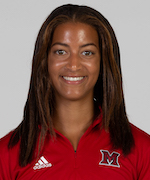 (Class of 2021)
"My first year here was great because I was able to see my parents and older sister every weekend when they traveled to my games. Aside from stressing too much over academics my freshman year, it was a great start to my journey and career here. I've learned a lot about myself in terms of what I can do and who I want to be since then."

Read what Mia had to say about playing for the Miami field hockey team.

Hannah Horsington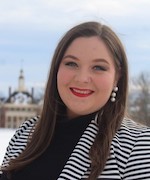 (Class of 2023)
"If you don't know what you want to do with the rest of your life when you step on campus, that's okay. Your timeline doesn't have to be the same as everyone else's, and it's okay to want something different than what people have always told you or what the norm seems to be. Just focus on you."

Read what Hannah had to say about Interviewing major figures for Miami TV News.

Flynn McClellan

(Class of 2024)
"I definitely wanted to have a major in Spanish because I studied abroad when I was 15 in Spain. Then for my gap year after high school I went to Ecuador and Spain again, so I'm almost fluent. Spanish is also the second most widely spoken language in the United States and is spoken in so many countries around the world. Majoring in a foreign language not only teaches me how to speak the language, but also how to communicate effectively with people from different cultures and different backgrounds, which I love."

Read what Flynn had to say about her extracurricular activities and gap year abroad.

Jessica Chelst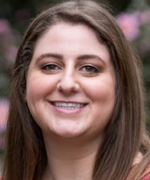 (Class of 2022)
"I chose Miami because the community felt like a great space, and I liked the small college town feel. I was accepted into the Prodesse Scholars Program as a Law and Public Policy (now Law and Politics) Scholar, which has given me a lot of opportunities to go to law school. I also got a good sense that Miami professors are supportive and willing to meet with me to talk about my interests and help me with any questions, even beyond schoolwork."

Read what Jessica had to say about her time spent with the Miami Dance Corps.