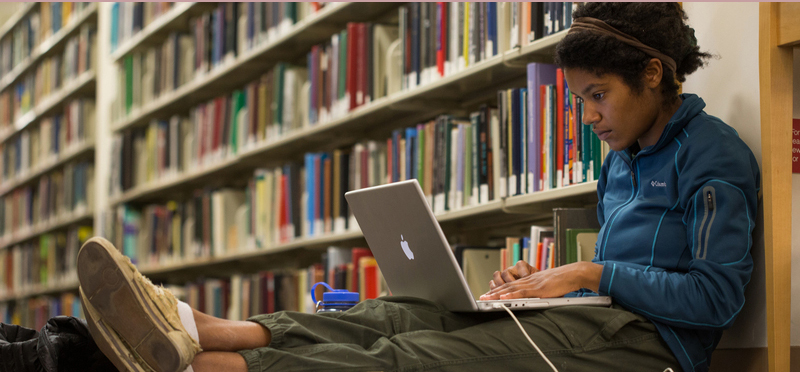 Linguistics
Linguistics is the field of inquiry that addresses the origin and nature of language, investigates language in all of its forms (spoken, written, signed), and describes how language is used wherever, whenever, and however it is practiced. Linguistics is comprised of several subfields including, but not limited to, applied and educational linguistics, formal and computational linguistics, historical and comparative linguistics, neuro- and psycholinguistics, and sociocultural linguistics.
The Linguistics Program offers a major and a minor to all Miami students. The program is housed in the English Department in cooperation with a number of departments that contribute to the program through their course offerings.

Program Highlights
Linguistics is a flexible program that encourages students to pursue their particular interests across a wide range of disciplines and periods.
Faculty members from other English Department programs and from a variety of departments across MU teach courses for the program. 
The Linguistics Program sponsors an annual conference for students to showcase their work.
Opportunities for Majors
English/Linguistics offers courses at the undergraduate and graduate levels to help prepare students to teach English as a Second Language (ESL) to adults.
In addition to classes offered in a wide variety of departments, we at Miami sponsor extra- and co-curricular speakers and events.
Linguistics graduates have excellent analytic skills and are therefore qualified for many careers that require in-depth understanding of how language works, and how it can best be utilized. Linguists work in many different occupations including software development, medicine, international relations, bilingual and foreign language education, TESOL, marketing, translation, law, politics, communications, journalism, and publishing. In fact, Miami graduates work in literacy programs, advertising, machine translation, on the mission field, and in lexicography, and computer programming. Others are employed by the government in cross-cultural centers, such as the Peace Corps, the U.S. Information Agency, and those who also obtained teacher certification are working in schools both in the United States and abroad. Still others have enrolled in graduate schools to continue their linguistics studies or work toward degrees in business or law. See Internship and Job Resources for Linguistics (Career Services).
Because linguistics touches so many areas of study, a English/Linguistics minor is useful for students majoring in:
English
foreign languages
sociology
anthropology
psychology
mathematics
communication
philosophy
computer science
Lora Bobrova, Director of Linguistics Program, English
Vincent Palozzi, English
So Young Lee, English
Tony Cimasko, English
Daryl Baldwin, Myaamia Center
Elizabeth M. Bergman, German, Russian, Asian, and Middle Eastern Languages and Cultures
James Bielo, Anthropology
David Costa, Myaamia Center
Marisol del-Teso-Craviotto, Spanish and Portuguese
Amber Franklin, Speech Pathology & Audiology 


Leah Henson, Spanish and Portuguese
John Jeep, German, Russian, Asian, and Middle Eastern Languages and Cultures 
Hunter Lockwood, Myaamia Center
David Francis Motta, Spanish and Portuguese
Leighton C. Peterson, Anthropology 
Russell Simonsen, Spanish and Portuguese
Zara Torlone, Havighurst Center for Russian and Post-Soviet Studies
Kenneth Wireback, Spanish and Portuguese 
Tomoyuki Yabe, German, Russian, Asian, and Middle Eastern Languages and Cultures
Learning Outcomes of Our Program
Demonstrate understanding of the theories, practices, and terminology of linguistic science;
Demonstrate the ability to analyze language from different perspectives, depending on the focus of each individual course;
Demonstrate the ability to summarize, synthesize, and critically evaluate relevant literature in linguistics, depending on the focus of each individual course.
Department of English
301 S. Patterson Avenue
356 Bachelor Hall
Oxford, OH 45056