Celebrate the Chinese New Year: Concert features traditional to modern music and dance, MUSO and pop singer Jason Chen


The Miami University Symphony Orchestra, directed by Ricardo Averbach, celebrates the Chinese New Year and the ensemble's 100th anniversary.
Feb 03, 2016
By Susan Meikle, University News and Communications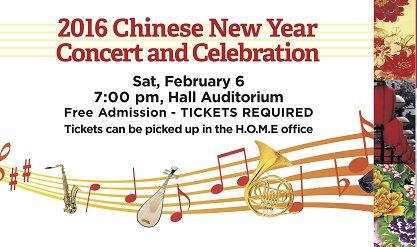 A special Chinese New Year concert and celebration will be held at 7 p.m. Saturday, Feb. 6, in Hall Auditorium.

Music and dance performances include something for everyone: from classical music and opera arias to traditional Chinese tunes and modern pop music; and from the ancient lion dance to modern street dance.

The Miami University Symphony Orchestra and guest artists Jason Chen and Junshu Zheng, among other performers, will be featured.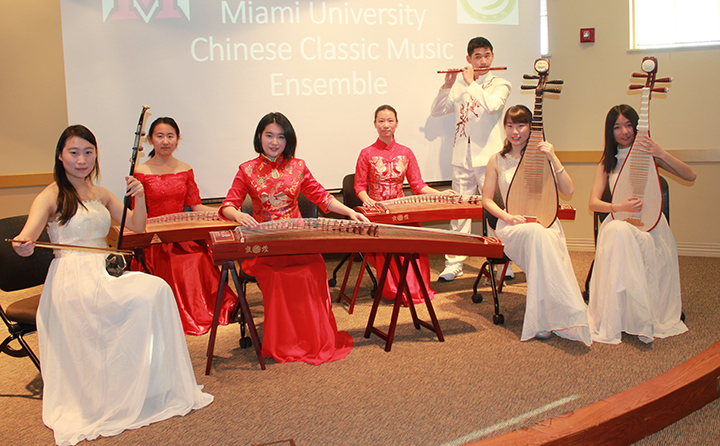 The Chinese Classical Music Ensemble
Free but tickets are required, available at the box office in the H.O.M.E. office, 129 Campus Avenue Building. 
The concert includes:
Part 1:
The Miami University Symphony Orchestra, conducted by Ricardo Averbach.  The orchestra is celebrating its 100th anniversary this year.
Professional vocalists Mengyun Chen and Zhi Zhu, graduates of China's Chengdu Conservatory, will join the orchestra to perform opera arias including Puccini's "Nessun Dorma" from "Turandot."
The Confucius Institute's (CIMU) Chinese Classical Music Ensemble will also join the orchestra to perform traditional music associated with the New Year celebration. The ensemble is composed of Miami students from China.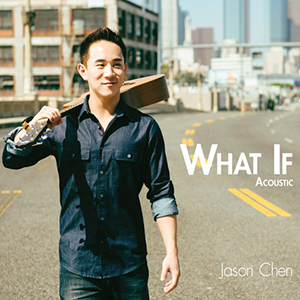 Jason Chen
Part 2: 
Jason Chen, Taiwanese-American pop singer. Chen began as a singer performing covers on YouTube, where he gained a large following. He has since released dozens of singles — some of which have received more than 10 million views —  and four full albums.
Jungshu Zheng, who has performed on the Chinese reality talent show "Voice of China." He is currently studying songwriting/performance at Berklee College of Music.
Dance performances by the Dizzy Steppers, Miami's street dance club, and by Chinese students from Miami and Ohio State University.
The CIMU Lion Dance club will perform the Chinese lion dance and martial arts.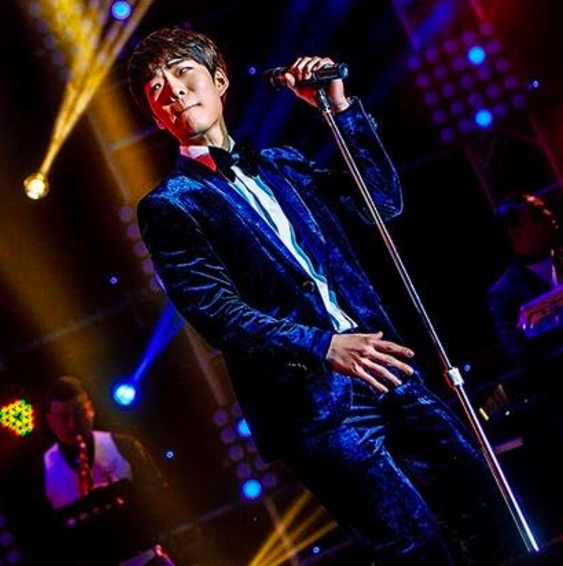 Junshu Zheng
The concert is sponsored by the department of music, the Confucius Institute and the Chinese American Cultural Association (CACA).
Join the Confucius Institute for a Chinese New Year Celebration Feb. 8: 
The CIMU will host a Chinese New Year Celebration, "Taste of Tea," with refreshments, music, dance and more from 9 a.m. to 4 p.m. Monday, Feb. 8, in 212 MacMilllan Hall.
Stop by and participate in a traditional Chinese tea ceremony, held at 30-minute intervals throughout the day.
A variety of teas, Chinese snacks and gift bags will be available.
The CIMU Chinese Classical Music Ensemble will perform at 10 a.m., noon and 2 p.m.

Practice calligraphy skills at the Chinese calligraphy and painting booth.