Explore Miami Art Exhibitions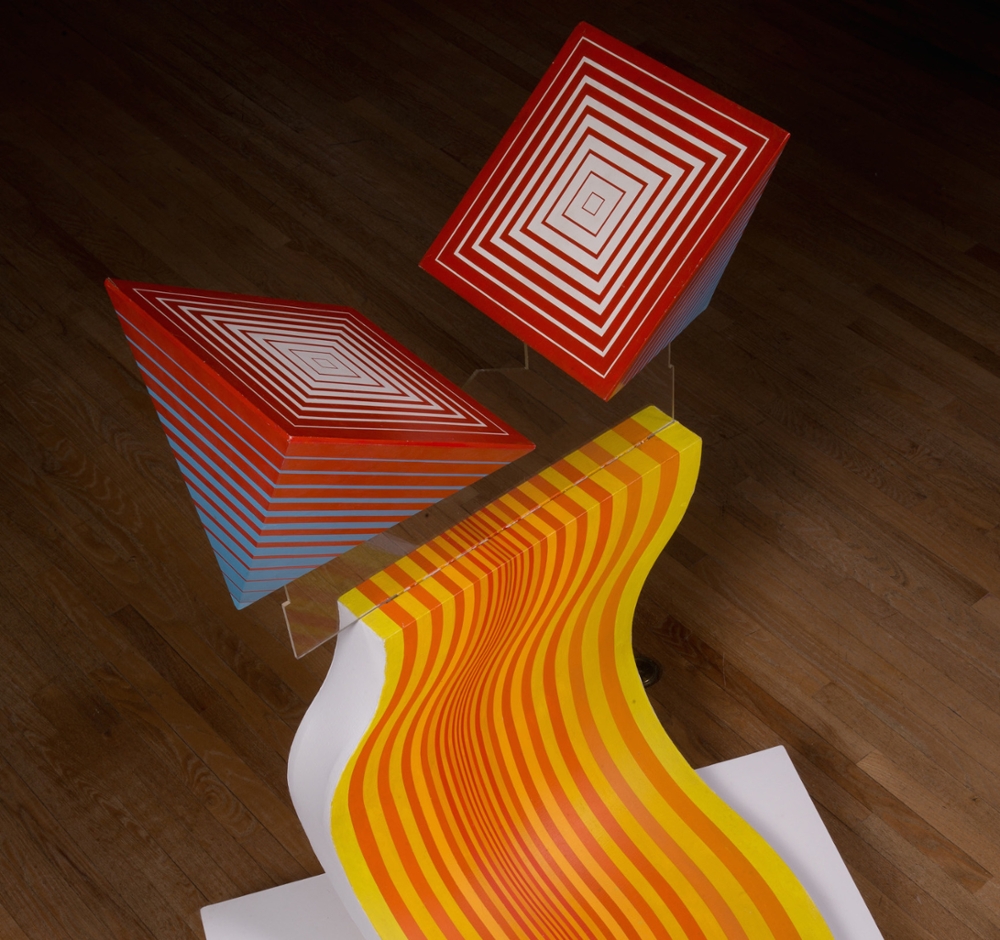 Exhibition Sampler
Feb 25, 2016
By Sherri Krazl, Marketing & Communications, Miami University Art Museum
At any moment during the semester, members of the Miami community can experience the visual arts at our galleries, exhibition spaces and at the Miami University Art Museum.
Here is a sampler of some of the current exhibitions free and open for all to see and explore.
---
January 26 – May 14
For the third consecutive year, Miami University students original works of art based on the Creativity & Innovation university theme. Including works by 28 Miami students in a wide range of formats.
---
January 26 – June 25
The Art History Capstone (ART498): Dr. Pepper Stetler, Ann Stevenson, Cristina Tranter; (Middle row, left to right) Kimberly Blake, Kathryn Mortensen, Kelsy Chesser, Hanna Stanhouse, Maren Madigan and Katrina Fausnaugh.
All museums have collections that are rarely on view due to issues of space and preservation. There are also works of art that are so unique that it is difficult to show them alongside other pieces with any unifying contextualization. Fun & Quirky is the first in a series of exhibitions devoted to the theme of "Seldom Seen." Works on display range from whimsical and comical to quirky and original.
Ongoing Permanent Collections Exhibitions: Charles M. Messer Leica Camera Collection; Art History @ A Glance and Global Perspectives (Art Museum)
---
February 14 – March 23
Miami University's campuses in Hamilton, Middletown, and Oxford are the subject of VISIONS OF MIAMI, an exhibition of works by local artists at Miami University Regionals' Voice of America Learning Center.
The exhibition is a joint effort with The Arts Council of West Chester and Liberty, and includes works by member artists Martha Donley, Hongbo Fan, Theresa Galuppi, Donna Gingrich, Karen Briggs Ng, Pat Spears, Peter Toot, and Janice Nelson Weller.
---
February 21 - March 5
Beyond the Mug (Cage Gallery)
John Humphries and Dennis Tobin ~ Experiments in glazes and formal transformations of traditional forms in ceramics.
---
March 3 – March 15
B.F.A. Capstone Exhibition (Hiestand Galleries)
Reception: Thursday, March 10, 4:30 – 5:30 p.m.
Department of Art senior studio majors participating in the semester long Capstone course feature their latest visual investigations.
---
March 6 - April 2
Service Studio (Cage Gallery)
Rod Northcutt ~ In this promising era, a single meeting space for social sculpture can impact thousands of lives.

---
Museum & Gallery Quick Facts
Miami University Art Museum
801 S. Patterson Ave. | Oxford, OH 45056
(513) 529-2232
ArtMuseum@MiamiOH.edu
Hiestand Galleries
124 Art Building | Oxford, OH 45056
(513) 529-1883
sfagallery@MiamiOH.edu
Cage Gallery
101 Alumni Hall | Oxford, OH 45056
(513) 529-7210
archid@MiamiOH.edu
Gallery hours:
Tuesday-Friday: 10 a.m.-5 p.m.
Saturday: Noon-5 p.m.
Closed Sunday-Monday
Gallery hours:
Monday-Friday: 9 a.m.-4:30 p.m.
Gallery hours:
Monday-Friday: 9 a.m.-5 p.m.