Miami University Satellite Choir accepting new youth members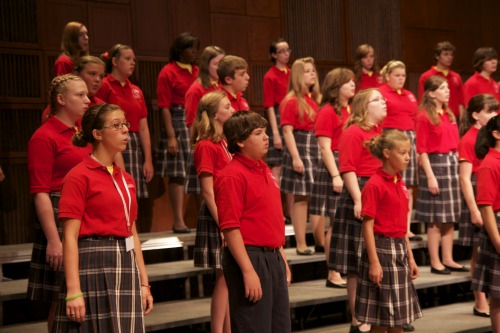 Local ensemble part of Cincinnati Children's Choir
Mar 01, 2017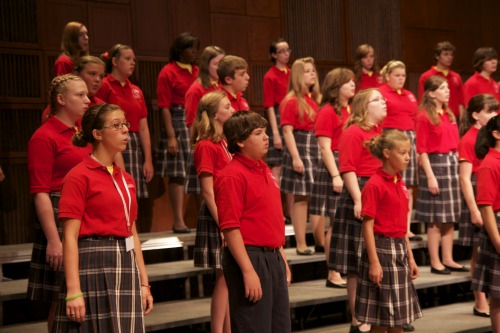 The Miami University Satellite Choir is currently welcoming new members through early March, 2017.
The Satellite Choir is a subset of the Cincinnati Children's Choir, conducted by Debra Shawver, graduate of Miami University.
Each year the organization holds two 8-10-week sessions with weekly rehearsals on Miami's campus. Comprised of students in grades 3-6, the satellite group draws from local areas including Oxford, northern Butler, Warren and Preble Counties in Ohio, as well as Union, Fayette, Wayne and Franklin Counties, in Indiana.
The Miami University Satellite Choir joins 10 other CCC Satellite Choirs at least once a session for a concert with all CCC ensembles. All programs of the Cincinnati Children's Choir are non-competitive while focusing on artistry, arts education, building community and self-esteem. 
Registration
The Satellite Choir tuition is $160 per singer, including a CCC red uniform shirt. Tuition is due prior to the first rehearsal and can be paid online at, cincinnatichoir.weshareonline.org/
or by check made payable to CCC and mailed to:
CCC, College-Conservatory of Music, University of Cincinnati, Cincinnati, OH 45221-0236.
After determining which satellite location is best for you, fill out the online registration form to reserve your spot.
---
About the Cincinnati Children's Choir
The award winning Cincinnati Children's Choir is an educationally based choral program reaching the highest level of artistry. The learning environment is creative and explorative enabling the children to enjoy lasting relationships with children outside of their community, experience self-growth through musical insight and self-expression, and develop a lifelong involvement with music while enhancing all aspects of their lives. CCC members have toured Italy, Beijing, Scandinavia, England, Ireland, Wales, Germany, Austria, the Czech Republic, Canada and the United States. Now in its 24th season, CCC has blossomed into a special gem in the Queen City's artistic crown.
Visit CCC's website at www.cincinnatichoir.org to learn more about programs and activities.
Cincinnati Children's Choir

University of Cincinnati
College-Conservatory of Music
Cincinnati, OH 45221-0236
(513) 556-0338
(513) 446-9508
choir@cincinnatichoir.org
www.cincinnatichoir.org