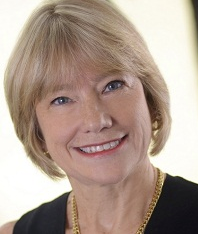 Louise M. Morman
Executive Director and Instructor
Louise M. Morman is an experienced management consultant and executive coach who focuses in the areas of strategic planning, marketing, energy efficiency, and sustainability.
Ms. Morman has had a long and successful career as a senior management executive for three major energy companies. As Senior Vice President, Marketing and Economic Development for the New York Power Authority from 1994 to 2007, she was the chief marketing/customer officer for the multi-billion dollar entity. In her role she led a newly-formed division in a dramatically changing competitive environment during deregulation in the industry. She worked for Delmarva Power in Wilmington, Delaware holding the titles of Treasurer, General Manager of Strategic Energy Markets, and General Manager of Marketing. She held positions in information systems, corporate planning and marketing management at Dayton Power and Light.
Majoring in Systems Analysis, she earned a B.S. in Applied Science from Miami University. She also earned an M.B.A. from Wright State. She has received additional education and certification from the Advanced Management Program of the Harvard Business School, the Hudson Institute of Santa Barbara and most recently the M.A. graduate program in Leadership and Transformational Learning at New York University.
She is thrilled to return to Miami University to work with the Lockheed Martin Leadership Institute to cultivate leaders who will flourish in their professions and lives by thinking strategically, working collaboratively with others, effectively communicating their ideas, and finding innovative solutions to society's most complex problems.
In the fall of 2015, Louise was named to the inaugural class of the A. Barry Rand (ABR) Fellows Program. The Fellows Program includes a diverse group of innovative social entrepreneurs who are charged with developing projects centered on next-stage innovations and transitions at the personal and organizational level for AARP's Life Reimagined Institute which is headquartered in Washington D. C.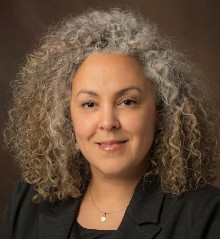 Fabienne Bohon
Assistant Director
Fabienne Bohon comes to CEC after 10+ years of assisting Miami University's Goggin Ice Center with student, youth and community program support. She earned a B.S. in Agricultural Communication from The Ohio State University and went on to work in sales for DuPont Agricultural Products and Black and Decker Incorporated. From there, Fabienne transitioned into roles of administrative support and office management.
Since Fabienne began her career at Miami University in 2008, she has served as a member of the Classified Personnel Advisory Committee (CPAC), on university vice presidential search committees, and has received the President's Medallion for her service as a member of the Diversity, Equity and Inclusion (DE&I) Task Force and Implementation team. Fabienne has served on a number of other boards, Lean teams, and is a two-time recipient of the P.R.I.D.E. (Performance Resulting In Distinguished Excellence) Award.
Fabienne considers student interaction her favorite part about working at Miami University, and has especially fond memories of being an instructor for a 2-credit hour KNH Broomball course. Fabienne recently 'retired' from her position as a volunteer youth ice hockey coach for the Miami Jr. RedHawks but still enjoys playing ice hockey and broomball recreationally.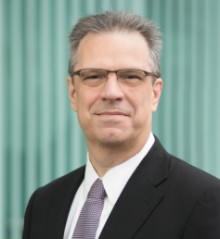 Jeff Wilcox
Adjunct Professor
Jeffrey (Jeff) Wilcox is Vice President for Digital Transformation at Lockheed Martin. He oversees the Digital Transformation Office (DTO) and is responsible for the design, development, and implementation of Lockheed Martin's operations strategy. This office is chartered with leveraging emerging digital technologies to transform systems design, production, and sustainment and ensuring the workforce and systems are in place to enable successful transformation.
Previously, Mr. Wilcox served as Vice President for Engineering and Program Operations for Lockheed Martin. In this capacity, he was responsible for the effectiveness and efficiency of the engineering, program management, production operations and sustainment functions across the enterprise.
Prior to that role, Mr. Wilcox served as Vice President for Corporate Engineering where he was responsible for the engineering enterprise, ensuring that the right people, processes, tools, and technologies were in place to successfully deliver innovative engineering solutions to customers' most complex challenges. Prior to joining Lockheed Martin, Mr. Wilcox served for 17 years with Science Applications International Corporation (SAIC).
Mr. Wilcox earned his Bachelor of Science degree in biomedical engineering from Case Western Reserve University and his Master of Science degree in electrical engineering from Drexel University. He holds an honorary doctorate of engineering from Stevens Institute of Technology.
He is chairman of the NIST Manufacturing Extension Partnership National Advisory Board and serves on the Advanced Robotics for Manufacturing Board as well as on multiple industry and university advisory boards. Mr. Wilcox is an adjunct professor at Miami University in Oxford, Ohio, an Associate Fellow of the American Institute of Aeronautics and Astronautics, and a senior member of the Institute of Electrical and Electronics Engineers.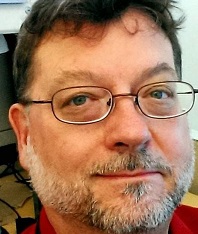 Tony Sumrall
Adjunct Instructor
Tony Sumrall is a maker with both leadership and technical skills. He's been in the computing arena since his graduation from Miami University with a B. S. in Systems Analysis, working for and with companies ranging in size from 5 to hundreds of thousands of employees. He has been on the leadership team of 3 successful startups and, more importantly, 2 that were not quite so successful.
Mr. Sumrall began his career in customer support at a small database company, quickly moving to worldwide support for several large computer manufacturers. Leveraging his field and customer support experience, Mr. Sumrall helped create one of the first technical customer advocacy programs empowered to work directly with the creators on early release hardware and software systems. This program led to one of the most successful product introductions in the large scale computer space.
In the early days of the Internet, when it was populated by a handful of companies, Mr. Sumrall recognized its strategic importance and, in his capacity as head of Research and Development, ushered his company in to the e-commerce space, growing their sales and dramatically reducing their cost of sales and overhead.
Mr. Sumrall created an Internet Operations group for a small Internet startup during the late 90s and led that organization through a successful exit a few years later. He has created several such organizations including, most recently, a quality, test and performance analysis group whose processes and expertise contributed greatly to that company's acquisition by a major computer manufacturer.
Mr. Sumrall holds 4 patents. He lives and thrives in Silicon Valley which feeds his love for all things tech. He has deep practical experience in computer security, development and process methodologies, testing, communications and networking and the technologies underlying viable blockchain implementations.
Since teaching a semester of computers for Systems Analysis majors after graduation, Mr. Sumrall is quite pleased to return to Miami University as an adjunct instructor, advisor and consultant.