Miami University's GradU8 Program is a unique and exclusive opportunity that provides select Ohio-resident students with the best support to ensure their smooth and successful transition from high school to college so they can earn their bachelor's degree in as little time as possible.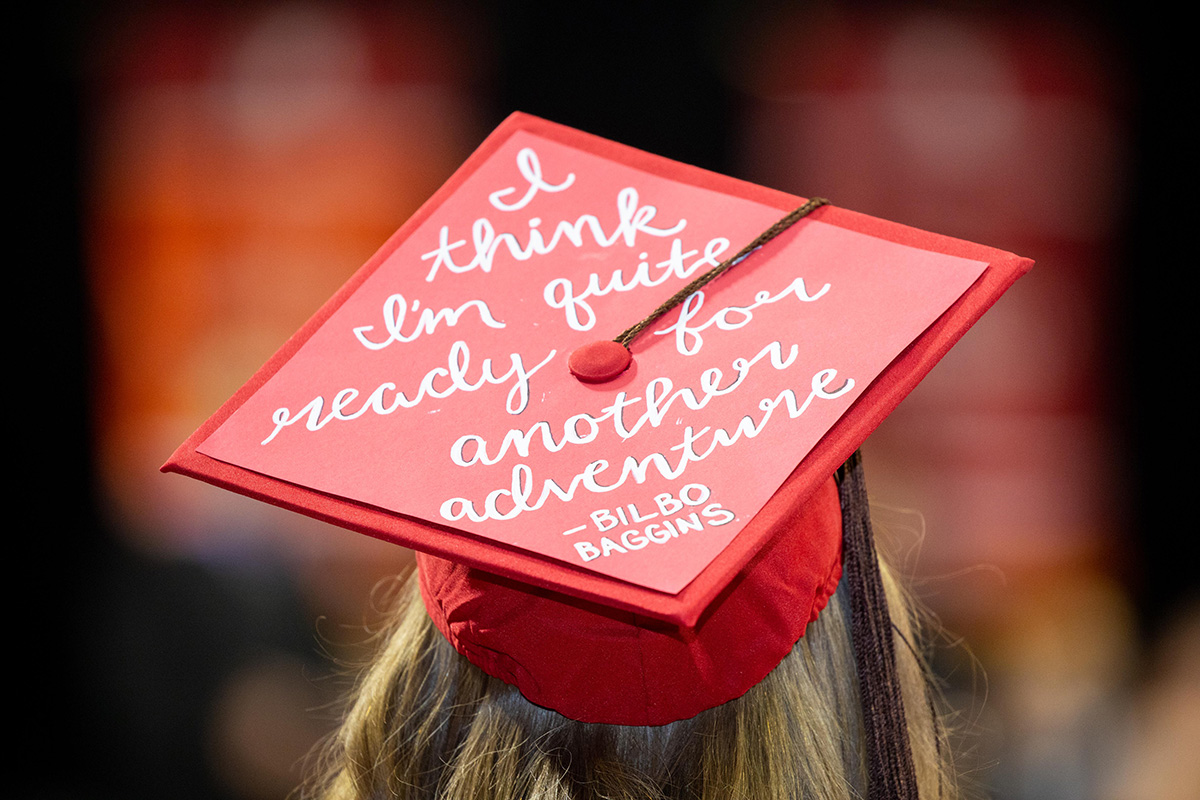 From day one through graduation, GradU8 Scholars work with a Success Advocate to be connected to campus resources, organizations, tutoring, internships, study abroad, and research. The Success Advocate also helps students find leadership opportunities and communicates dates that are important to their success.

The GradU8 Scholars program offers a personalized achievement plan with the resources and support students need to successfully graduate in eight semesters. The plan includes:
CAS 101 – Introduction to Strategic Learning Tools Course: This course allows students to network with other Scholars, faculty, staff, and alumni. It also teaches Scholars to access resources across campus.
Book Scholarship: Scholars earn a book scholarship at the end of their first year's fall and spring semesters if they meet all scholarship requirements.
GradU8 Scholars Information Session: Scholars may attend a special virtual session with their family after Summer Orientation to learn more about college life, opportunities for support, and how to get the most out of their college experience.
Success Coaching: The Success Advocate works with Scholars individually to develop a plan for success that will lead to the ultimate college experience and timely graduation. This support ensures maximum return on the Scholars' financial aid package and tuition guarantee.
Learning Partners: Scholars are paired with an experienced GradU8 Scholar student who will serve as a peer mentor during their first year.
Exclusive opportunities and strategic support for your success!
Contact the Student Success Center
112 Nellie Craig Walker Hall
301 S. Campus Ave.
Oxford, OH 45056