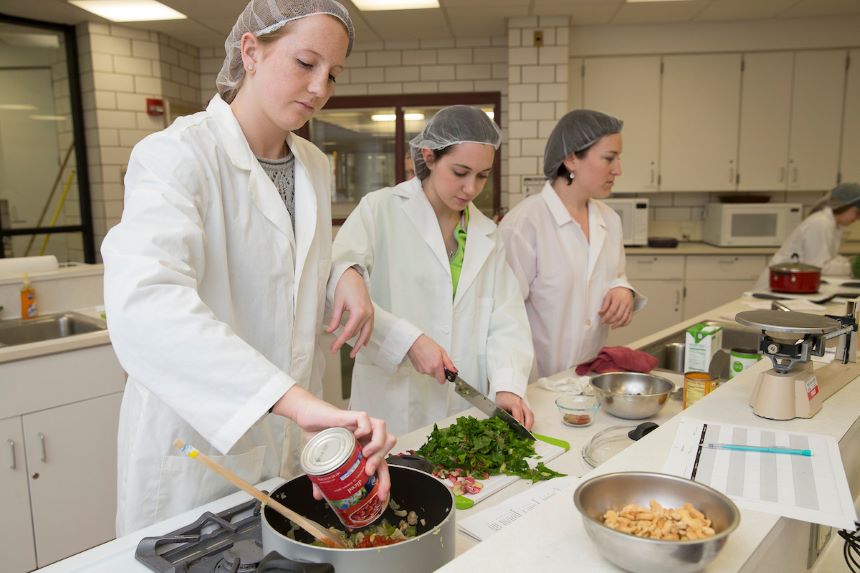 EHS Advisory Council
Council Members
Deanne Brandstetter, MBA, RD
Bio
Deanne Brandstetter, M.B.A., R.D. has over thirty years of experience in the food and nutrition business.  Deanne is a Registered Dietitian and holds a New York State license as a Certified Dietitian-Nutritionist. As Vice President of Nutrition & Wellness for Compass Group, North America, she leads a team that coordinates wellness programs for food service clients and develops innovative & award-winning cross sector nutrition & wellness initiatives. She also directed the nutrition program for the 2002 Winter Olympic Games in Salt Lake City, Utah as part of the Compass Olympics Lead Management Team. 
Deanne's marketing background and passion for great food has fueled her goal of creatively translating medical and nutrition science into innovative, exciting food concepts for Compass Group customers.
She earned an American Culinary Federation Silver medal for Healthy Cuisine, has authored numerous articles for professional and trade journals, including a module of the ADA Labeling Certification Course, and has presented programs at the Society for Foodservice Management, the Academy of Nutrition and Dietetics, Foodservice Director magazine Menu Directions, Field to Plate-France, the National Restaurant Association and the CIA Greystone World of Healthy Flavors conferences. Deanne is a Culinary Institute of America Fellow, was a member of the Academy of Nutrition and Dietetics Sustainable Food Systems Roundtable and Task Force on Menu Labeling, Past-Chair of the Academy of Nutrition and Dietetics Nominating Committee, member of the Academy Diversity Committee, Past-Chair of Dietitians in Business & Communications and 2022-23 Treasurer of the Academy of Nutrition & Dietetics; NRA Nutrition Executive Study Group, co-chair of the CIA Healthy Menus R&D Collaborative and is serving a second term as a WELL Nourishment concept advisor.
Member of the Advisory Council Since
2022
Kent Ford, PT, DPT, MS
Bio and Education
Kent Ford attended Miami University from 2013-2019 in which he received a Bachelor of Science and Master of Science in Kinesiology and Health. During his Master's work, he served as a graduate assistant where he was given the opportunity to teach laboratories and conduct research in the Department of Kinesiology and Health. His research focus was on the effects of high intensity aerobic exercise on cognitive performance in Division 1 cross country athletes. In addition to his academic work at Miami, he was also on the Cross Country and Track and Field teams. 
He went on to graduate from The Ohio State University in 2022 with a Doctorate in Physical Therapy. Since graduating, he has had the pleasure to work at Bon Secours Mercy Health in Oxford and Fairfield, Ohio! This has given him the chance to learn from and work alongside the physical therapists that treated him as a Miami University athlete. Mercy Health has also provided him the opportunity to work with Miami University to continue pursuing research interests in applications of exercise physiology to rehabilitation.
He is excited to be a part of the College of Education, Health, and Society's Advisory Council because he loves the idea of giving back to the community and school that has been foundational to his development as a person and professional. He said, "If it wasn't for the Miami University community helping me to realize my passions I would not have the career aspirations that I do today." Working with other passionate alumni on the Advisory Council provides the opportunity to give back to the future Redhawks and provide feedback to continue making Miami University one of the best Universities to attend for Undergraduate Excellence!
Member of the Advisory Council Since
2022
Connie Schawann Lindsay
Education
BS Elementary Education, Miami University, 1979
M.Ed. Elementary Education/Comprehensive, Miami University, 1982
Bio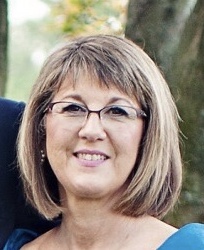 Connie is "retired" from Sycamore Community Schools as she took a leave of absence to raise her family and did not return to paid employment but focused on volunteering in the schools instead.
She worked as a teacher for Wyoming City Schools (OH), grades 5-8, 1979-1986; District Computer Coordinator, Wyoming City Schools, 1985-1986; teacher for Sycamore Community Schools, grade 4, 1986-1989; and as Assistant Principal, Symmes Elementary, Sycamore Community Schools, 1989-1990.
Connie became a stay-at-home mom to two children and continued to support the schools through administrative positions on PTO, chairing various fundraisers, and being a room mom (spanning 10 years!). She co-chaired the 2004 Sycamore Community Schools Operating Levy, the 2007 Sycamore Community Schools Renewal Levy, and served as consultant for the 2016 Sycamore Community Schools Operating Levy. She also co-chaired the 2007 and 2008 Jim Walter Memorial/Sycamore Athletic Booster Golf Outing (the Boosters major fundraiser), the 2010 and 2011 American Cancer Society's Relay for Life event for high school students in Cincinnati's Northeast Region, and served as chair for the Montgomery Nursery School Board of Education for 8 years.
Connie enjoys being involved with the Miami University Alumni Association and has attended and thoroughly enjoyed Miami's Winter College in 2014, 2017, and 2018. She is happy to have donated to the Armstrong Center's Slant Walk Tile and Bicentennial Wall. She is parent to Sara K. Lindsay, a 2015 Miami graduate.
Member of the Advisory Council Since
2020
Ainsley Malone, MS, RD, CNSC, FAND, FASPEN
Bio
Ainsley Maull Malone is a Nutrition Support Dietitian at Mt. Carmel East Hospital in Columbus, Ohio where she is involved in managing nutrition care for patients requiring enteral and parenteral nutrition. In addition, Ms. Malone serves as a Clinical Practice Specialist for the American Society for Parenteral and Enteral Nutrition (ASPEN) where she works to support clinical practice activities for the organization. Ainsley is a 1979 graduate of Miami and earned her master's degree from Finch University/Chicago Medical School (now Rosalind Franklin University). Ainsley is a certified nutrition support clinician and has authored multiple nutrition support related peer reviewed articles and book chapters and has given international, national, and local presentations on multiple nutrition support related topics. She is a well-known leader in malnutrition related activities both nationally and globally. Over her longstanding career, Ainsley has served in many nutrition leadership capacities including President of ASPEN in 2013 and on the Board of Directors for the Academy of Nutrition and Dietetics where she currently serves as Speaker-elect of the House of Delegates.
Member of the Advisory Council Since
2022
Judith E. Matsko, MAT
Education
BS, Health and Physical Education, Miami University, 1972
M.Ed., Marygrove College, 1998
Bio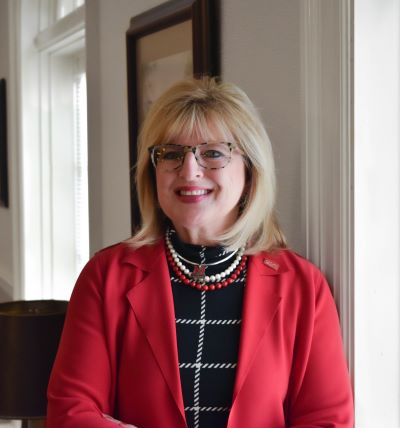 Judith E. Matsko is a recognized leader in Northeast Ohio and she has committed herself to empowering others to lead successful lives, whether a child, teenager or an adult. Serving as a board member or as the President of an organization, Judy makes a difference in her community. Judy is engaged with Miami University as Advisory Council Member for the College of Education, Health and Society, member of the Women's Giving Circle and sits on the Grants Leadership Committee, past Chair of the NEO Red & White Gala, past National Alumni Board of Directors member, a member of the Calvin Brice Society, established the "Judith E. Matsko '76 Scholarship" for females in need majoring in education with an emphasis in coaching.
Judy currently serves on the Executive Council for AARP Ohio. She holds board positions with The YWCA of Greater Cleveland, The Girls Scouts of North East Ohio, and The Friends of the Cleveland Orchestra. Judy served as the Chair of the Board for the Girl Scouts of North East Ohio, President of the Board of the NEO Chapter of the Leukemia and Lymphoma Society, and President of the Junior League of Cleveland. Other community involvement has included Cornerstone of Hope, Children's Hunger Alliance Governing Board of Directors, Leading Ladies of Playhouse Square, United Way of Lake County, Women in Touch with Akron's Needs, American Heart Association Greater Cleveland, Association of Junior Leagues International, The Gathering Place, The Alzheimer's Association, The Susan G. Komen Breast Cancer Foundation, and the University Hospital's American Girl Fashion Show which she chaired for 20 years.
For 32 years, Judy was employed by the Strongsville City Schools as a Health and Physical Education teacher and as a coach for both volleyball and track. Her commitment and dedication to her field were evident with the partnerships she initiated between her school and other organizations such as the Southwest General Health Center, The Cleveland Browns, The Children's Hunger Alliance, The American Heart Association, The American Dairy Association, and The Cleveland Cavaliers to help students maintain and improve their health habits. Judy was employed as a Development Director with Project EverGreen, a national nonprofit whose mission is to preserve green spaces; Menlo Park Academy as the Marketing and Development Director for the only tuition-free K-8 all gifted school in Ohio; Director of Advancement for Rose-Mary, a Catholic Diocese of Cleveland agency, serving individuals with developmental and intellectual disabilities. Currently, Judy serves as the Development Officer for the Byzantine Catholic Eparchy of Parma. She has a Bachelor of Science in Education from Miami University, and a Master in the Art of Teaching, from Marygrove College in Michigan.
Because of her dedication to serving her community, Judy has been the recipient of many prestigious awards spanning from 1972 through recent years, some of which include: "2015 Athena Award Finalist," "2006 Athena Award Finalist," "Women of Distinction" from the Girl Scouts of North East Ohio, "The Society's Hope Award" from the NOH Chapter of Leukemia and Lymphoma Society, the "Distinguished Alumni Award" from Mentor High School, the "Profound Impact Award" from Miami University's School of Education, Health and Society, "Heroes of Ireland Award," from University Hospitals Ireland Cancer Center, "Cleveland's Finest Award," from the Cystic Fibrosis Foundation, and the "Ruth T. Lucas Award" and the "Sustainer Service Award" from the Junior League of Cleveland, Inc. She is a graduate of the "2015 Signature Class of Leadership Lake County."
Member of the Advisory Council Since
2017
Loren May
Education
BS, Education, Miami University, 1970
M.Ed., Miami University, 1973 | Ph.D., Loyola University, Chicago, 1993
Bio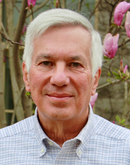 From 1970-1975, May taught in both rural Ohio (middle school math) and an urban setting (Cleveland grades 5 & 6). In 1975, he was selected as an elementary principal in Bensenville School District 2 (Bensenville, IL). In 1994, following two additional principal positions at the elementary and middle school level, he became the Assistant Superintendent for Curriculum and Instruction. From 2001-2015 he served as the Superintendent for Marquardt School District 15 in Glendale Heights, IL.
May served as a member of the Steering Committee for the Consortium for Educational Change (CEC), whose mission is to build collaborative structures, processes, and cultures with and among key educational stakeholders in order to transform and improve learning and achievement for all students.
He also served as a governing board member for LEND, the Legislative Education Network for DuPage County, IL with the goal of spearheading local and state educational initiatives.
Most recently, May has led a construction grant that secured $26.7 million for school construction of a performing arts center and early childhood centers for the Marquardt School District. This initiative led to a partnership with the College of Creative Arts at Miami that allows undergraduate students to interact with students from Marquardt and develop five sculptures that will be placed in the courtyard of the Performing Arts Center.
In addition, May serves as an associate with HYA Associates, a national educational search firm.
Both of his daughters are Miami graduates (2013 and 2016).
Member of the Advisory Council Since
2017
Cheryl Shimmin, MBA
Education
BS, Dietetics, Miami University, 1981
MBA, University of Dayton, 1989
Bio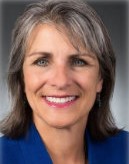 Shimmin retired from Kettering Health in 2022 after serving in various Culinary and Nutrition Care leadership roles spanning over 40 years. Her positions ranged from production/purchasing operations to retail foodservice to the capstone position of Executive Director of Culinary and Nutrition Care. Shimmin is a transformational, servant leader who worked with over 400 employees in 9 facilities and directed a 25-million-dollar budget. 
Although retired, Shimmin remains active in International Foodservice Manufacturers' Association (IFMA) Foodservice Council and other professional groups.
Shimmin feels very honored to have received regional and national foodservice/dietetic leadership awards: the 2022 Silver Plate Award for Healthcare from IFMA; the Member Merit Award from Ohio Academy of Nutrition and Dietetics and the Illuminating Excellence Award from Premier Inc.
Shimmin and her husband, Don, live in Kettering, Ohio with their daughter Kari. Their son, Kyle, his wife, Sylvia, and their daughter, Sienna, live in a neighboring suburb of Bellbrook.
Community involvement includes work with St. Albert the Great Church, Homefull, March of Dimes and Kettering Backpack.
In her spare time, she enjoys spending time with family, gardening, playing tennis and pickle ball, hiking with her two dogs and most importantly spending time with family, especially at their Tennessee cabin.
Member of the Advisory Council Since
2017
Kristen (Lazaroff) Stoehr, MBA, RDN, LDN
Education
BS, Health and Sport Studies: Dietetics, Miami University, 2010
Registered Dietitian Nutritionist, Vanderbilt University Medical Center, 2011
MBA, General Management, Pennsylvania State University, 2014
Bio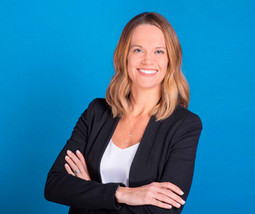 Kristen Stoehr is a Brand Manager of Marketing for Nestlé USA, based in the Cleveland suburb of Solon, Ohio. She joined Nestlé in 2011 and has since held upwardly progressive roles in Marketing, Commercial Development, Nutrition, Health & Wellness, and Regulatory & Scientific Affairs. 
Since graduating from the Nutrition & Dietetics program, Kristen went on to complete her Registered Dietitian Nutritionist requirements at the Vanderbilt University Medical Center and completed Master of Business Administration degree. 
Kristen enjoys giving back to Miami since graduation by volunteering on the EHS Advisory Council and Young Alumni Board, aiming to drive alumni engagement and enabling alumni support for strategic initiatives. In 2016, Kristen was recognized as an Outstanding Young Alumni by Miami University.
Member of the Advisory Council Since
2017