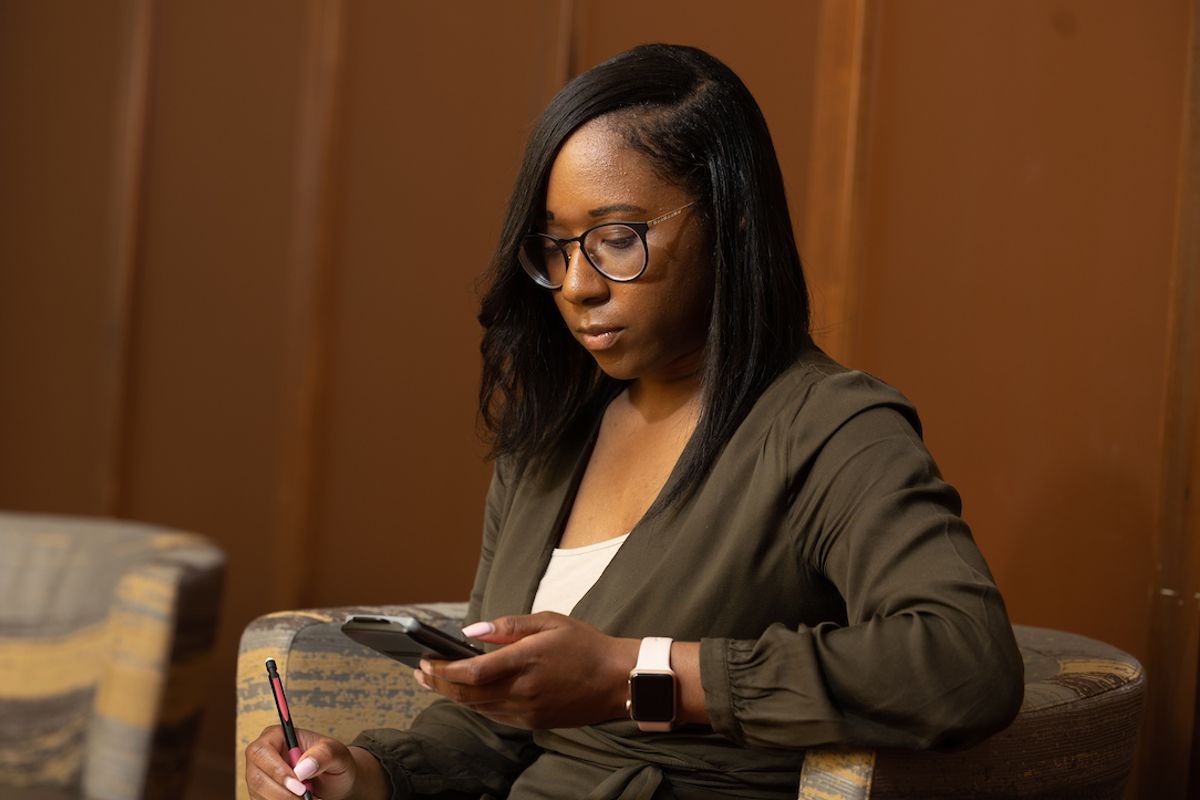 Join the next generation of adaptable and flexible business leaders through Miami's Farmer School of Business MBA program. Our program's curriculum responds to today's diverse and ever-evolving marketplace so you're ready to thrive in the global business landscape. Transform your career with our high quality, AACSB-accredited program and you'll be beyond ready to lead and make a difference in the fast-paced, interconnected business world.
Quick MBA Degree Facts
24 Months
MBA Program Duration
36 Hours
Total Credit Hours
Fall or Spring
Program Starts
$1050
Per credit hour (total cost: $37,800)
An adaptable schedule that works for you!
Each semester you can choose to attend evening classes in-person in West Chester at Miami's Voice of America Learning Center, fully online, or a combination of both (hybrid).  What works for you works for us!  This ensures you stay on track to quickly earn your MBA even if your schedule or life circumstances change. You can earn your MBA part-time in as little as two years or up to five years if you need more time.
---
A Flexible MBA for Working Professionals
We equip you with everything you need to be beyond ready both now and in the future by providing an affordable MBA program that develops strong connections that empower your career. Engage with real-world business cases and executives and share your knowledge as you learn from faculty and your peers.
The delivery format you choose: in-person, online, or hybrid each semester will provide you with the flexibility you need to create a balance between work, school, and personal obligations. Our MBA is a piece of Oxford close to home in West Chester!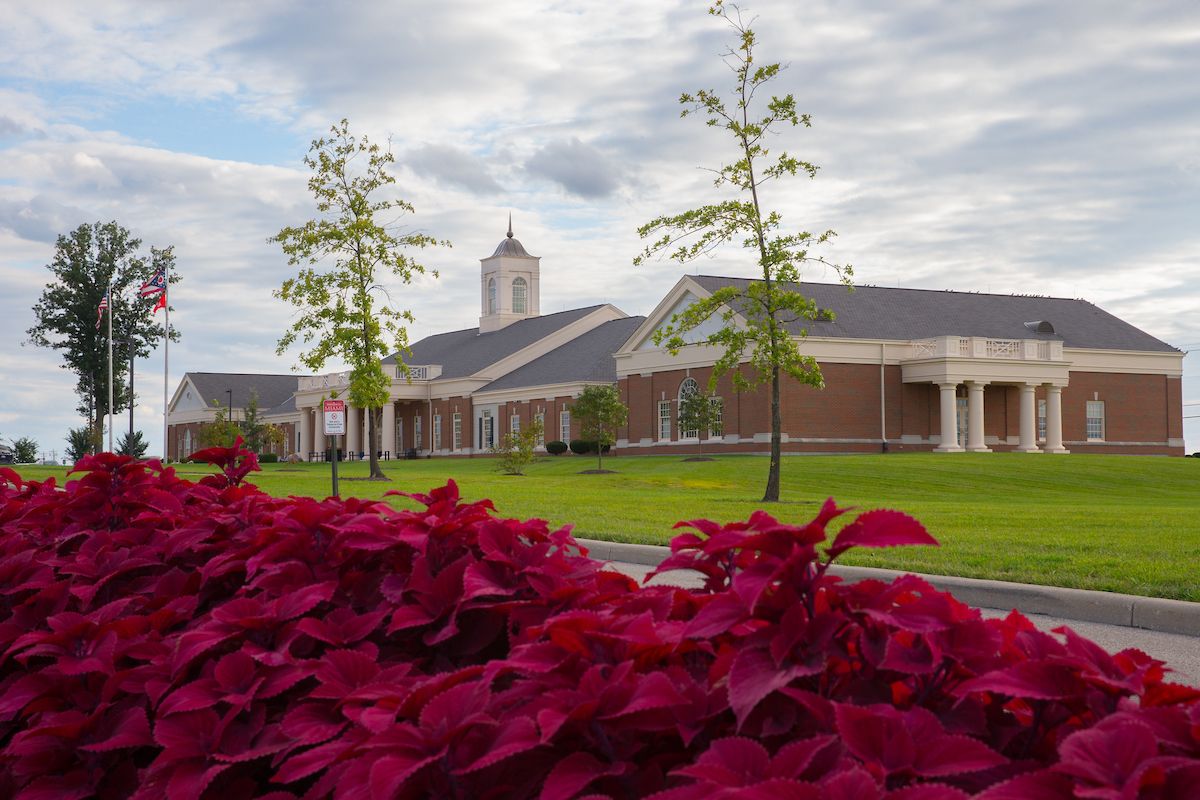 Leadership Starts Here
Change is always happening in the business world, driven by things as wide-ranging as technology and innovation, customer demands, regulations, and global disruptions. A Miami MBA prepares you to be a leader who can adapt quickly to whatever the 21st Century business landscape demands.
We listen to today's leading global employers as well as students like you to ensure the most important skills you need tomorrow are taught to you today. The Miami MBA's core courses give you a rich background in key business areas while reinforcing fundamentals like strategic thinking, innovation, and resilience. Our evolving slate of electives like analytics and risk management gives you the latest in-demand skills so you're positioned to adapt and thrive in any business environment.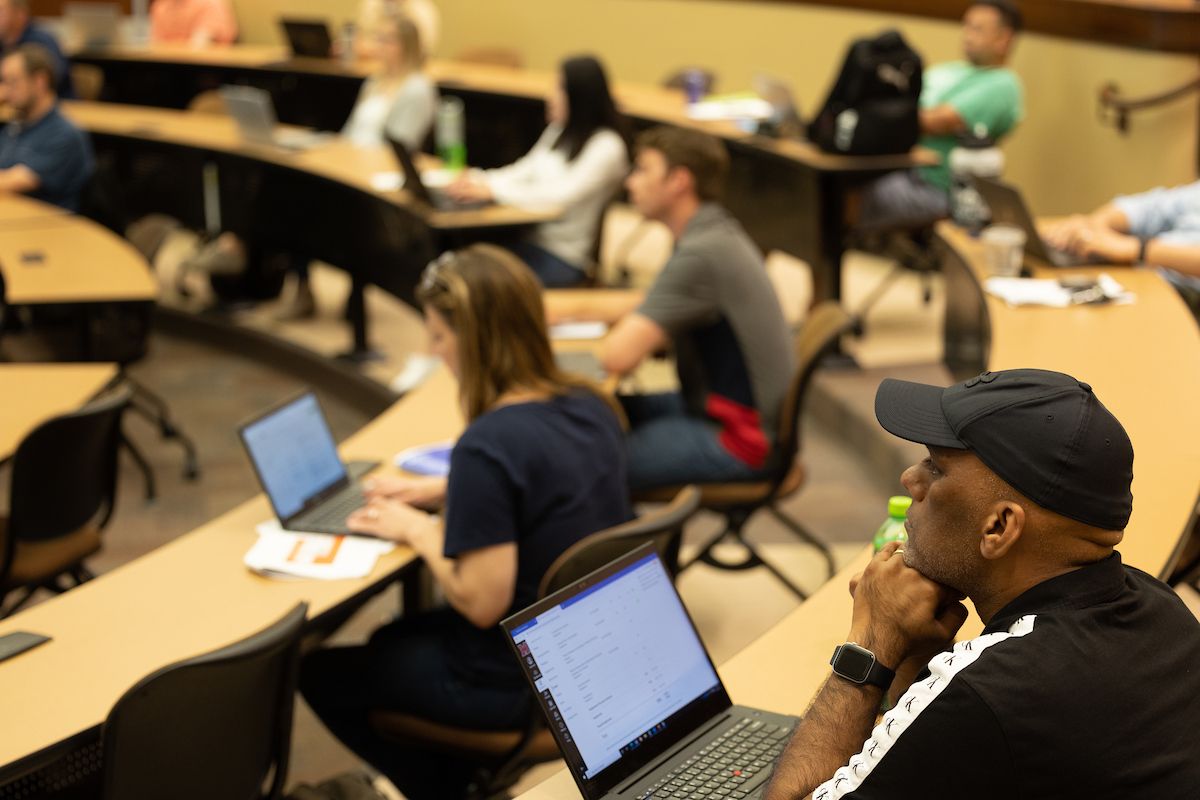 Business Connections that Empower
In addition to instruction from expert Miami faculty, leverage access to leaders from a wide range of businesses who visit as speakers and guest lecturers. Plus, benefit from the Farmer School of Business' network of more than 40,000 alumni who are involved with startups, small businesses, large corporations, and non-profit organizations all over the world.
Curriculum

Miami's MBA is designed for you to succeed as a working professional. Courses are delivered in 6-week formats so you focus on one course at a time to fit your schedule. Develop holistic, integrated knowledge through core courses including Accounting for Managers, Strategic Human Resource Management, and Marketing Analytics.
Admissions Overview
The Miami MBA is designed for students with any academic background - over 50% of our students hold an undergraduate degree other than business. Our straightforward admission process is the first step in achieving your personal and professional goals. Complete applications will be reviewed as they are received. Students will receive an admission decision 2-4 weeks following the submission of their application.
Get Started with Admission
A four-year baccalaureate degree from an accredited institution
Undergraduate transcript
Business resume demonstrating three-plus years of work experience
Personal statement about interest in the program
One (1) letter of recommendation

Qualified applicants will meet with a program advisor as part of the admission process.

International students on H-1 or H-1B work visas are eligible for part-time programs.
Meet with our Academic Coaches
Our team of academic coaches works closely with you to navigate all your course options and to offer suggestions that are aligned with your career goals from the beginning of your journey through graduation.
You will work with coaching advisors to identify electives that develop in-demand skills applied across a business organization that will make you most competitive and differentiate you in today's marketplace.
From advising for registration to course offerings and selection, we have you covered and on track to meet the program's graduation requirements.
Career Services Dedicated to You
The Farmer School of Business Graduate Careers Office provides the tools and resources you need to successfully launch your career.
Meet one-on-one with a career professional to build relationships with both recruiters and the Farmer community.
Help with devising a career strategy and job search plan
"Build Your Brand" preparation for successful interviews
Talent training and group dynamic development
Connect with companies and industry experts to extend your professional network
Invest in Your Future
We've been nationally recognized for the high quality education and experiential learning opportunities our students receive, and for the success they achieve post-graduation.
Top Value
Miami University has been named a top 100 best value nationwide by Forbes and Kiplinger's Personal Finance.
Career Success
98% of Master's graduates are successfully employed, continuing education, or in a volunteer/service program.
Affordability
Our MBA delivers a prestigious degree at an affordable price that is highly competitive with top business schools in the nation.
95%
Miami MBA graduates would recommend this program
Begin Your MBA Journey
Miami's top-ranked Master of Business Administration is designed for working professionals. Whether you're leveling up in your field or switching careers, an affordable MBA can elevate you to new heights.
Apply Now
Be Beyond Ready with an Online MBA
Miami University's top-ranked online Master of Business Administration is designed for working professionals. Whether you're leveling up in your field or switching careers, an affordable online MBA can elevate you to new heights. Apply today and learn why 95% of Miami MBA graduates would recommend their program to others.