75 FSB students added to Beta Gamma Sigma rolls
The best and brightest of the Farmer School junior and senior classes are being recognized for their achievements.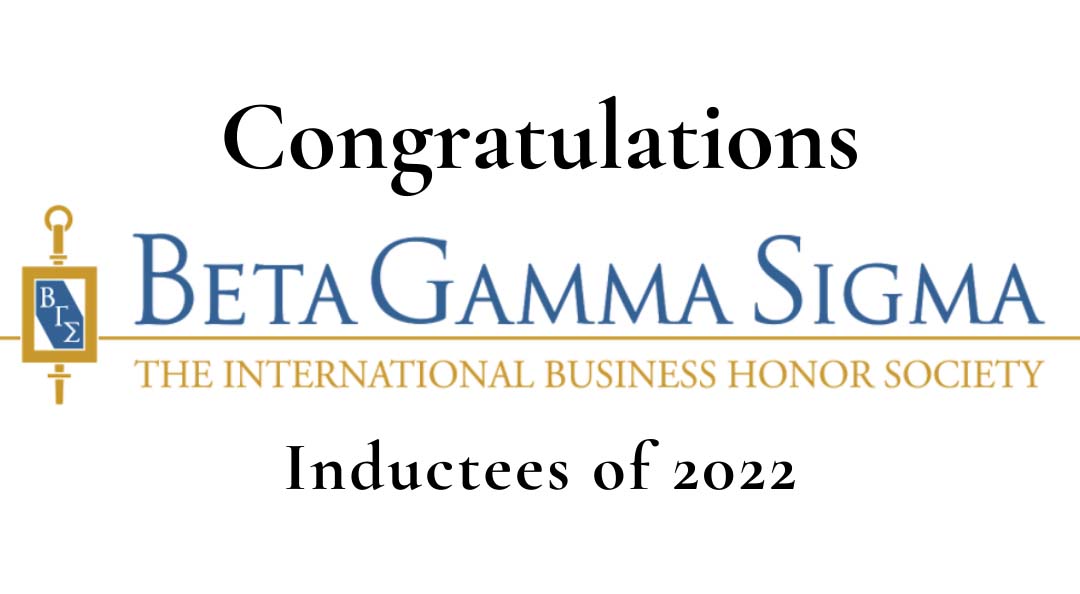 Only the best business students in the world, and the professionals who earned the distinction of "the Best in Business" during their academic careers, can claim membership in Beta Gamma Sigma. This year's Beta Gamma Sigma inductees from Miami University have certainly earned that title.
Seventy-five students were inducted into the Farmer School of Business' Beta Gamma Sigma chapter on Wednesday, April 27th, 2022. They join an expanding worldwide network of more than 900,000 outstanding business professionals who have earned recognition through lifetime membership in Beta Gamma Sigma. Students ranking in the top 10 percent of the senior class and top 7 percent of the junior class at the Farmer School of Business are eligible for this invitation.
Being a Beta Gamma Sigma member means that you are among the best and brightest students not only at your school but around the world. Our members thrive on diverse ideas, lifelong learning and access to a global network of driven professionals. As you transition from your academic to professional career, BGS will be with you every step of the way with benefits and programs to help you succeed. When you join the best in business your membership delivers value for life.
Please join us in congratulating the initiates for their work! 
They include: Eddie Anaya, Jack Anderson, Rachel Balster, Emil Barr, Charlie Beatty, Jacob Belote, Miah Bohlen, Savannah Byas, Rachel Cacchillo, Wyatt Combs, Robert Cook, Leah Cox, Dominik Del Ghingaro, Nathan Denny, Bridget Dougherty, Torie ElHaje, Luke Evans, Kiera Fennell, Samantha Frantz, Madison Frindt, Nolan Fritz, Mia Gaddis, Brad Gamm, Nick Hanson, Sammy Harris, Alex Harris, Ty Hornsby, Roman Jakubowycz, Lauren Kadlic, Anna MacLafferty, Evelyn Marchant, Dongshuo Mei, Dylan Michael, Trevor Minyo, Collin Moore, Alexander Mueller, Jake Mumper, Dominic Nardone, Maddie Palmer, AJ Peterson, Brittney Rivelli, Ryan Savage, Elle Scott, Pat Sheehan, Caitlynn Sigman, Scott Sonnanstine, David Staub, Nate Stone, Jake Stone, Jackson Trester, Sam Verderber, Kati Vombergar, Pranav Walia, Allie Weaver, Wilson Welch, David Weygandt, Yixuan Xie, Haoran Xiong, and Ian Young