Farmer School recommends interim chair of accountancy
A longtime member of the Farmer School faculty has been recommended to lead the Department of Accountancy through the 2023-24 school year.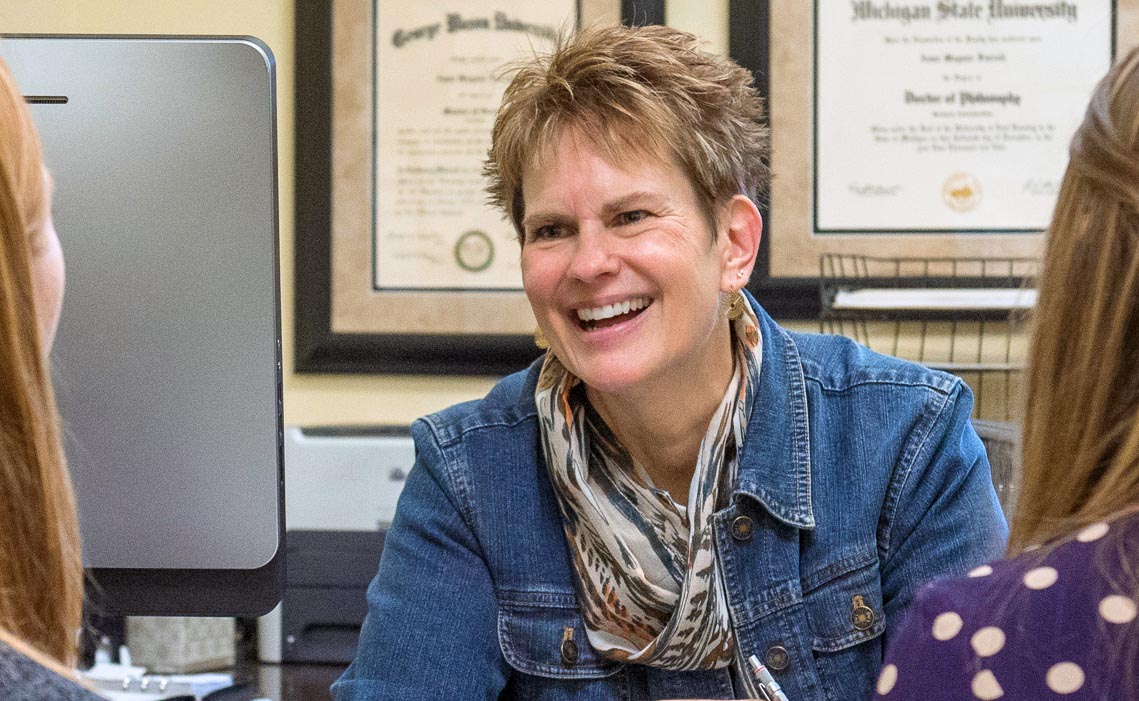 The Farmer School of Business announces that Professor Annie Farrell has been recommended to the provost for appointment as interim chair in accountancy through 6/30/2024.
Farrell will be tasked with evangelizing for the accountancy profession by showing different pathways for students who major in accountancy, supporting the department, school and university as the school develops and implements a series of DEI initiatives and, as an integral member of the executive committee, supporting fundraising efforts.
Annie received her Ph.D. in accounting from Michigan State University and joined the Farmer School in 2011 as the PricewaterhouseCoopers Assistant Professor of Accountancy. Since July 2018, she has held the title of PricewaterhouseCoopers Professor of Accountancy.
She excels both in the classroom, as evidenced by her 2022 Miami University Associated Student Government Outstanding Professor Award, and as a researcher, this year being awarded the American Accounting Association Management Accounting Section Notable Contribution to Management Accounting Literature Award for "Scoundrels or Stars? Theory and Evidence on the Quality of Workers in Online Labor Markets" which she co-authored with Jonathan Grenier and Justin Leiby.
The previous chair of accountancy, Drew Reffett, was named Assocate Dean for Educational Excellence earlier this year.