RedHawk Launch Accelerator announces eighth cohort of startups
Six companies will be part of the latest group of startups in the RedHawk Launch Accelerator.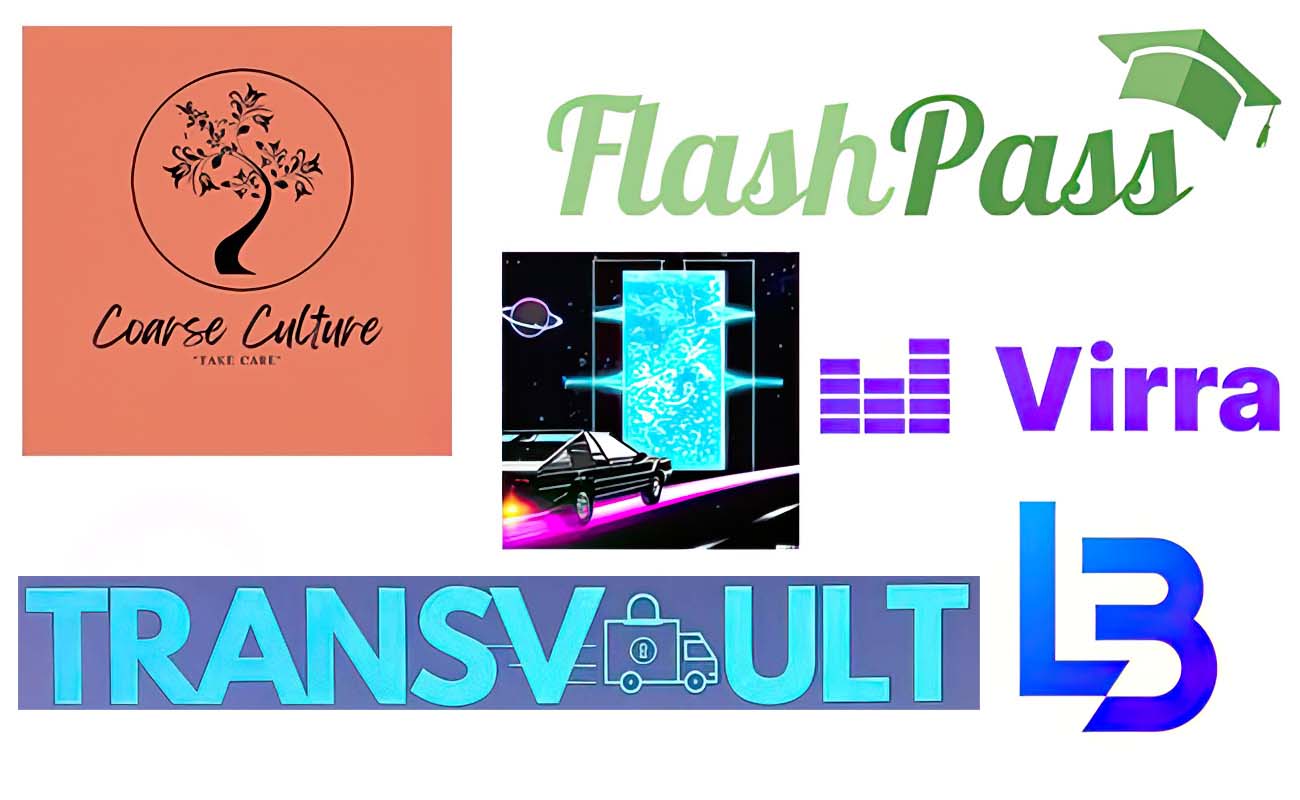 RedHawk Launch Accelerator announces eighth cohort of startups
The Miami University Redhawk Launch Accelerator, a seed-stage startup accelerator for Miami University student-led startups with high growth potential, is launching its eighth cohort this spring with six startups taking part in the 14-week program.
VaLanDria Smith-Lash, Founder, MU '23 Speech Pathology and Audiology
Coarse Culture is an all-natural line of plant-based, whipped shea butter products that provide moisture and relief. Its vegan whipped shea butter comes in six fragrances and offers numerous benefits for hair and skin. Coarse Culture is on a mission to provide products that allow its customers to achieve higher levels of self-esteem and self-confidence. The company is focused on maintaining a transparent relationship with our customers by supporting them on their journey to a happier and healthier wellbeing with all natural products. 
TransVault
Timothy M. Eltschlager Jr, Co-CEO, MU '23 Finance
Dennis Cowell, CTO, MU '23, Mechanical Engineering
Matthew Ribeiro, CFO, MU '23 Finance
Transvault is an end-to-end logistical security company for semi-truck (or similar) trailers. Currently, there is no security company on the market that locks truck trailers remotely from the inside. The goal is to streamline end-to-end truck security for this segment. The system works when the trailer is being loaded at the shipping origin, either the truck driver or origin company will be able to lock the trailer while in the geofenced area. 
Caleb Anderson, Technical Lead, MU '23 Computer Science
Loyal3Labs improves digital loyalty programs through the deployment of blockchain technologies.  With Loyal3Labs, companies can increase profits, engage their most loyal customers, and secure company growth through the use of tokenized loyalty programs.  Loyal3Labs enables companies to build a loyal and eager community of customers who truly value their brand, while testing new ideas, generating buzz, and actively communicating with them to create a more personable experience for all customers.
Flashpass 
Emil Barr, Founder, MU '24 Economics
Flashpass is an online social media certification built for universities and startup accelerators. The online course is written by an award-winning instructional designer, taught by subject matter experts, and updated monthly to create a relevant and engaging learning experience. The platform also offers white label options and custom pricing for corporations and community colleges.
Andre Farinazo Jr., Co-Founder & Head of Marketing, MU '23 Marketing
Lukas Murdock, Head of Front-End Development, MU '23 Marketing
Virra builds software and offers marketing services for independent creators (specifically musicians) and helps them build a monetizable audience. Over the past five years, the company has worked with over 6,000 independent artists and helped them get in front of over 150M new listeners on platforms like Spotify, YouTube, and Instagram. Virra has also created tools used by hundreds of artists to connect with influencers for their content. This is Virra's second stint in the accelerator.
Jack Garner, Founder, MU '26 Undecided
Crypto Speedway offers a one-of-a-kind racing experience where players can build and customize their own NFT cars that reflect rarity and performance attributes. They can then race those cars to compete in our racing metaverse. The platform also features a monthly subscription plan that allows users to race the company's fleet of cars without the need to purchase an NFT. The goal is to modernize the world of racing through the use of blockchain technology and provide a fun and engaging experience for all.
"What I love about the 2023 cohort is the diversity represented in our student-founded businesses. We have everything from blockchain to transportation to educational technology to CPG (consumer packaged goods). Our founders come from a variety of backgrounds and experiences, which is reflected in several companies in the earliest stage of formation to those on the brink of sale/acquisition," Associate Director of Community Engagement and External Relations Daniel Jones said. "Once again, student founders at Miami have brought more than ideas or theoretical businesses to the table—these are revenue-generating ventures that are already making an impact on the real world, not just in Oxford but across the country."
Participating startups receive:
One-on-one mentoring from Miami's pool of more than 700 startup and business professionals across the U.S.
A $750 grant to fund operations and customer acquisition
The opportunity to make at least one investor pitch to more than 100 accelerator directors, angel investors and VCs from 20-plus states during the Altman Institute's RedHawk Venture pitch competition.
The accelerator is based in COhatch in Hyde Park and Union Hall in Over-the-Rhine and is led by Daniel Jones and Mark Lacker, faculty in the Miami University Department of Entrepreneurship. The Sarah and Jeffrey Kadlic Entrepreneurial Growth Fund, started by a gift from the Kadlics in 2021, supports the accelerator.
Programming takes place during the spring semester and will focus on benchmarking and goal setting, customer interviews and feedback, prototype development and testing, product-market fit, sales and marketing, crowdfunding and venture capital.
In the previous cohort, three companies—Bloxsmith, Step Up Social, and Virra—closed pre-seed/seed rounds totaling more than $300,000, including investments by Dorm Room Fund, Rough Draft Ventures, and Soma Capital. A fourth company—Space Foundry—was sold to a German tech company in December, and companies in the seventh cohort closed 2022 with more than $1 million in combined revenues.
The previous six cohorts have produced several notable and successful high growth companies, including Portland-based OROS, a leading materials technology company that markets advanced thermal materials and high-performance, low impact outerwear sold in more than 140 countries around the world; Minneapolis-based Avari XR, an XR platform for pediatric palliative care and therapy; and Columbus-based Zandaland, a web accessible application for pediatric cancer patients ages 4-10; among many others.
Collectively, RedHawk Launch Accelerator graduates have raised more than $50 million in follow-on funding since 2015.