Economics professor takes part in Fulbright-Hays project in India
Janice Kinghorn is bringing her experiences in India back to her classroom this fall.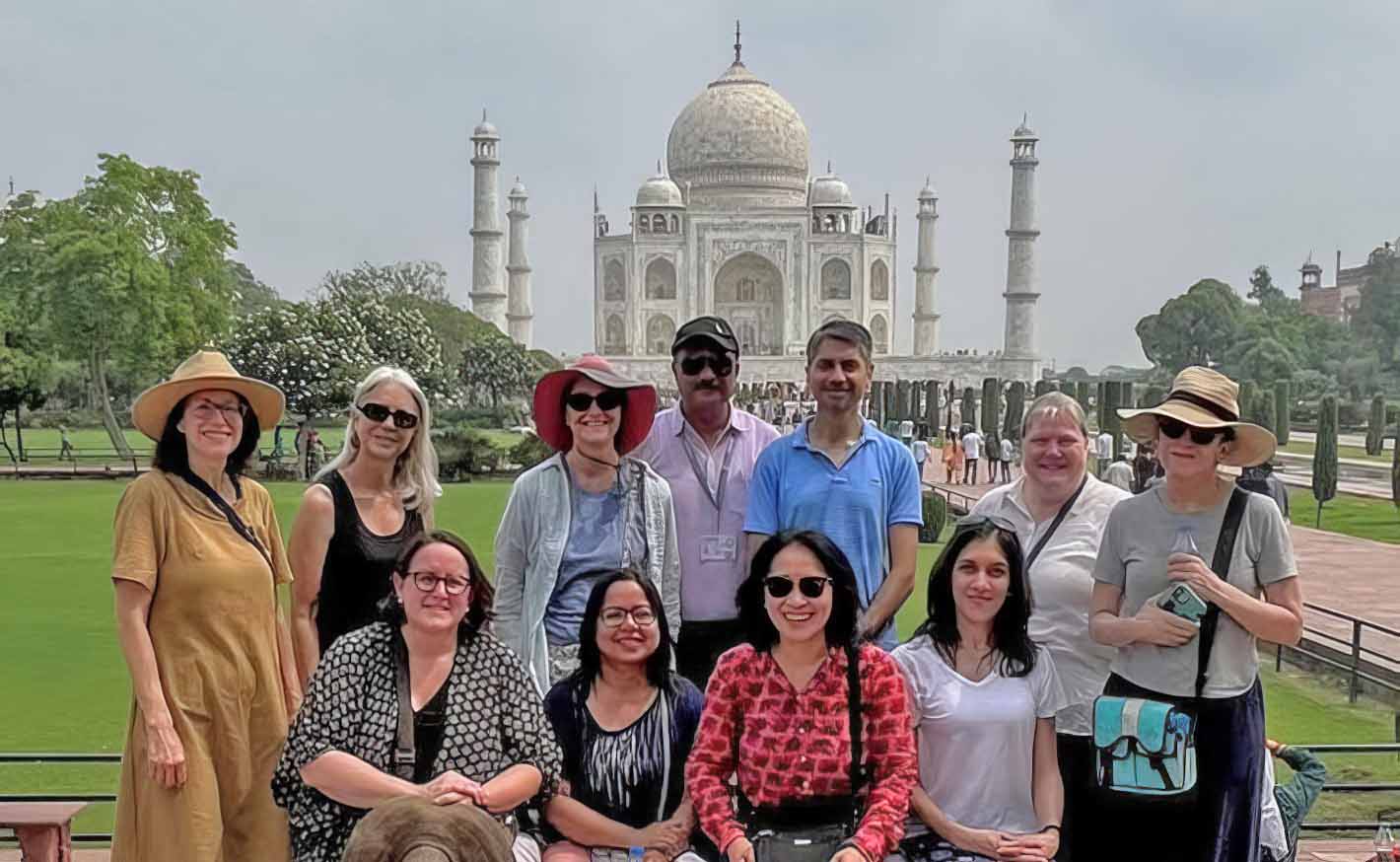 Economics professor takes part in Fulbright-Hays project in India
A Farmer School economics professor was one a dozen Miami University faculty to spend a month in India this summer as part of a U.S. Department of Education grant, and is now bringing her experiences to her students.
Janice Kinghorn was part of the group taking part in the Fulbright-Hays Group Project Abroad Program. "The call was for social scientist and humanities faculty, and economics is a social science," she said. "We met throughout the semester before we went learning a little bit about India. We did one session on economics where I proposed readings and led a discussion. And then the other people would do the same in their areas of expertise. So we knew a little bit before we went."
"The broad aim of the Fulbright-Hays program is to provide educators in humanities, social sciences, and languages with professional development experiences overseas to help them integrate international studies into the general curriculum," associate professor of psychology Vaishali Raval said.
The overall goals of the project were to:
Promote reflective exploration of the ways in which multiple cultural influences and systems contribute to individual development, including on one's own self development;
Critically evaluate the ways in which knowledge and teaching practices in one's scholarly discipline have colonial and Euro-American foundations;
Integrate de-colonized local perspectives from India in one's humanities and social science curricula;
Modify pedagogical methods to meet the needs of a diverse student body;
Disseminate knowledge gained to other educators.
"The idea behind the grant was not just a quick tour, but to get immersed in a place and try to understand it, and do that in a variety of places. India is so different, and understanding the cultural differences even within that country is what we were trying to do," Kinghorn said.
"I saw a lot of things that I had just read about in the past, such as microcredit enterprise and entrepreneurial efforts in rural areas, and that was really cool. I saw the problems of a developing country, the problems of a lack of public goods. And the connection between a lack of public goods and the efficiency of an economy was salient," she said. "I do a lot of study abroad, and the reason I do is I find that it is a very powerful way to learn."
The group visited Indian universities in Delhi, Dehradun, Ahmedabad, and Bangalore. "At each institution, we were warmly welcomed, experienced incredible hospitality with delicious meals and thoughtful gifts, and administrators and faculty took time from their existing commitments to meet and interact with us. We learned about higher education in India, explored potential avenues for curricular and research collaborations, and most importantly, developed or strengthened foundational relationships to build future partnerships," Rival said.
"I'm really excited about a collaboration with the economics department at Christ University. So in a class that I am teaching, we've started a collaborative project where we have four topics. My students are in four groups and they are researching and developing a report and a presentation on those topics from the U.S. perspective. And the students at Christ are going to do the same thing from the Indian perspective," Kinghorn said. "And then we're going to have a virtual conference where they'll present to each other and they'll have a discussion about the issues that that come up."